BLOG
Make sure you get these 5 things right on your website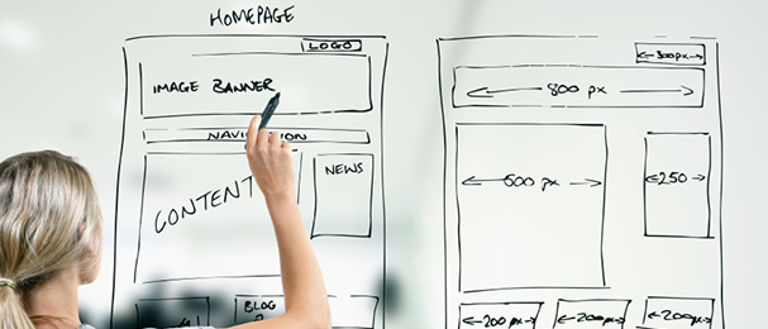 ---
Posted: Mon 7th Oct 2013
When you look at your own website, every day, it can be quite difficult to put yourself in the position of a new visitor. If you were seeing your website for the first time, would you be able to find the information you needed? And would you get in touch or place an order? Follow these tips to make sure you're getting your website right.
Shell Robshaw-Bryan (@CrateHireUK) writes for the Crate Hire UK blog on topics such as moving home or moving office
1. Make what you do really obvious.
You see your website day in, day out, and you know exactly what your business does - but don't assume that your website visitors will have that same level of knowledge. In fact, most new visitors will be discovering your website for the first time, and they need to know - within seconds - exactly what it is that you do. If you're not conveying this effectively, then you'll find you suffer from high bounce rates and low page views, as people don't go on to look at any other pages on your site. People want to know what's in it for them, so make it immediately clear why they should stay on your website and look at your content. Introducing a tagline or a prominent 'what we do' section on the homepage that highlights some of your unique selling points can help, but generally your homepage content should be clearly geared towards providing people with an immediate understanding of what it is you do.
2. Images matter.
Images help to grab people's attention and also help to convey information very quickly. Both engagement and conversions are generally much better on pages where there is a good mix of content, and for e-commerce websites in particular, big clear product images really help to improve conversion rates. It's best to avoid images that are small, low quality or little more than cheesy stock images. If you can make your product pictures bigger then do, or - even better - get some custom photography done. Not only will the shots look great on your website, but they'll also show your business in the best possible light. Don't forget the importance of pictures on your website's info pages either. A picture of the team on your 'About Us' page will make your business more relatable, whilst images used in your blog and news posts will help break up content, making it easier to read and increasing engagement.
3. Makes it easy for visitors to find key information.
No one wants to have to spend 5 minutes completing a registration process just to find out delivery costs. When it comes to providing key information, like contact details, delivery costs and so on, try to be as open and as transparent as possible. Providing important information like this is not only helpful, but it's a great way of driving trust in your brand, helping to persuade people to buy or make an enquiry.
4. Makes processes simple.
If your registration process takes 10 minutes to complete, you'll lose potential customers along the way. People also forget their login name, passwords, order numbers and so on. Make it as easy as possible for lost or forgotten details to be retrieved. People often don't like having to register as a new customer before they can place an order, so provide a quick checkout option or allow people to log in using social media, if they prefer.
5. Reviews and testimonials drive trust.
Online reputation management is a big deal these days and with so many review websites out there, making sure you're consistently delivering on your promises and meeting customer expectations is crucial. Whether you like it or not, customers will be talking about your business and brand online and they'll be leaving reviews too. Make sure you're on top of things by actively promoting either your own on-site testimonials or pair up with a trusted third-party reviews website, like Review Centre, and encourage customers to leave reviews there. Keep your eye on the feedback and comments you're receiving, and if a customer does have a problem you'll be able to contact them to help put it right, or at the very least, post your side of the story. Ignoring bad reviews looks unprofessional and sends a message that you don't care about your customers, so make sure you're monitoring both social media and review websites for brand mentions, and promote key testimonials on your own website.
Download this step-by-step guide to online marketing to your iPad or Kindle for £5 or get a copy delivered to your door for £10. (Remember, Enterprise Nation members get 25% off all of our business books and events.) Buy now
Enterprise Nation has helped thousands of people start and grow their businesses. Led by founder, Emma Jones CBE, Enterprise Nation connects you to the resources and expertise to help you succeed.