BLOG
How start-ups can make more sales by building their presence on Amazon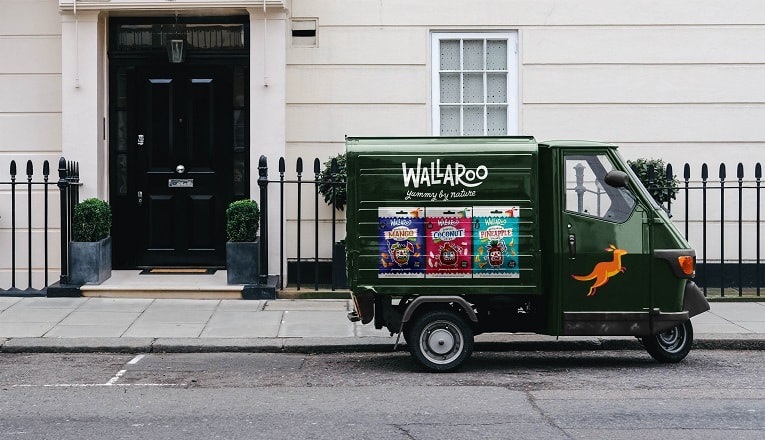 ---
Posted: Wed 5th Aug 2020
Successfully selling on Amazon requires working to improve your listing. Start-ups need to take advantage of the tools that are available to make sure they stand out.
This post covers all the basics you need to know. You can check out Enterprise Nation's free e-learning module if you want to learn more - sign up here or use your dashboard if you're already an Enterprise Nation member.
Improving your listing
There are five key components that can improve your listing and give your product the best chance of being discovered and purchased by customers:
1. Descriptive title
Clearly and succinctly describe the product. It should include the brand name, a description, the product line and the key ingredient or material.
2. Inspiring product image
The main image you use is essential. Choose a picture that's clear, easy to understand and enticing.
Images have to be a minimum of 1,000 px in either height or width to ensure Amazon's zoom function works.
Your images also need to meet Amazon's specifications.
Make sure photos accurately represent your product too. Pep & Lekker noticed they were only using photos of individual products on their listing of 12-item boxes, for example, and commissioned new photography to improve their listings (view their Amazon store).
3. Clear and concise bullet points
The bullet points on the listing highlight important facts. List the five key factors in order of how important they are; what details do customers need to know and what's your USP?
Here's a great example from Pep & Lekker that explains their product's value proposition:
FINDING IT TOUGH TO SNACK HEALTHY? Pep & Lekker Seed Snacks are solving a tricky problem - how to snack in a healthy way and reduce reliance on sugar.

SUPERFOOD FOR A SUPER YOU: Packed with fibre, protein and superfood, our Seed Snacks keep unavoidable hunger pangs at bay and support healthier lifestyles.

LOVINGLY MADE IN NATURE: Each of our healthy snacks is diligently baked not fried, using apple puree and chicory root fibre.

BOOST YOUR IMMUNE SYSTEM WITH SEEDS: Eating seeds is a great way to increase your intake of essential nutrients such as healthy fats, vitamins, minerals and protein.

ENVIRONMENTALLY FORWARD THINKING: Our Seed Snacks come in fully compostable pouches and there is no palm oil.
Make sure you approach these listings from the customer's perspective. They might not know anything about your brand, so there's a lot of work to be done.
4. Imaginative product description
The product description appears further down the page. This is your opportunity to provide more information, diving into the feel, brand and uses of your product.
Use a narrative format and a tone of voice that suits your brand.
5. Price
Amazon is a competitive marketplace. Research other products and offers to see where you fit in and take shipping costs into account.
That doesn't mean you have to offer a lower price, but put yourself in your customers' shoes; are you competing based on price? Do your products' unique features justify a higher price?
Take advantage of Amazon's features
Amazon provides a number of features that can be added to your basic listings.
A+ Content
A+ Content lets you enhance product descriptions and page details with high-definition videos, enhanced images, comparison charts, FAQs and more. It's basically a mini-webpage at the bottom of a product listing where you can add more information about the product and brand.
It's available to Professional sellers who have been approved as brand owners via the Amazon Brand Registry, as well as emerging brand owners who are part of certain programmes such as Launchpad and Amazon Exclusives.
Here are a few key things to keep in mind:
Compare different varieties of a product

Explain more about the product

Talk about the brand and what makes you special
"It's about improving the little bits," said Wallaroo founder Abhisek Kanoi. "Is A+ Content going to dramatically change your sales? Probably not, but it's the 4 or 5% incremental value that adds up."
You can view Wallaroo's Amazon store here.
Getting listed in Amazon's Buy Box
Multiple sellers offering the same item can appear together on a single page. Alongside the item they're viewing, the buy box feature often appears in the top right and includes the Buy Now button. Sellers compete to be shown in this slot.
First, you need to be eligible. You'll need a Professional sellers account and have to meet a number of requirements. Amazon takes into account:
Order defect rate

Customer shopping experience

Time and experience
Amazon doesn't explain how its Buy Box algorithm works, but price plays a big factor in whether or not you appear; the platform is trying to give consumers value for money.
Finding learning resources
Pep & Lekker founder Susan Gafsen joined a number of offline and online communities for food entrepreneurs, such as Young Foodies and Bread & Jam's Facebook group The Food Hub.
Deciding what to outsource
Small business owners can learn the skills they need to get started and Enterprise Nation has free e-learning resources.
As your business grows, you might think about outsourcing part of the Amazon selling and marketing process.
Susan pointed out that freelancers have different specialised skill sets you can leverage. For example, she's outsourced social media since the company launched, but now needs different support for analytics.
Wallaroo's Abhisek said it's important small business owners learn about the distribution process - he can get into the detail on card thickness - because it means you can have intelligent conversations with people. But, after trading on Amazon for two years, he's started to outsource.
Commit to building your listing
Getting traction on Amazon takes time. You need to build your understanding of the platform and your reputation as a seller.
"Keep your listings current. The more you put in the more you get out," Abhisek said. "You need to put in the time. It's a complicated system, but there's a lot you can do there."
Wallaroo has tweaked its descriptions of its products multiple times over the last two years. They change their photos regularly too. For example, in the summer, they'll update pictures to show people eating outside.
Abhisek believes that making regular improvements helps keep Amazon's algorithm interested.
If you want to learn more, Enterprise Nation's offering free online learning for start-ups as part of the Amazon Small Business Accelerator.
Click here to sign up. If you're already an Enterprise Nation member, log in to your dashboard to access the e-learning.
Chris has over a decade of experience writing about small businesses and startups. He runs Inkwell, a content agency that helps companies that sell to small business owners grow their audiences through content marketing. You can find him on Twitter at @CPGoodfellow.