PODCAST
The Small Business Sessions podcast (series four, episode eight): The tea mixologist brewing up success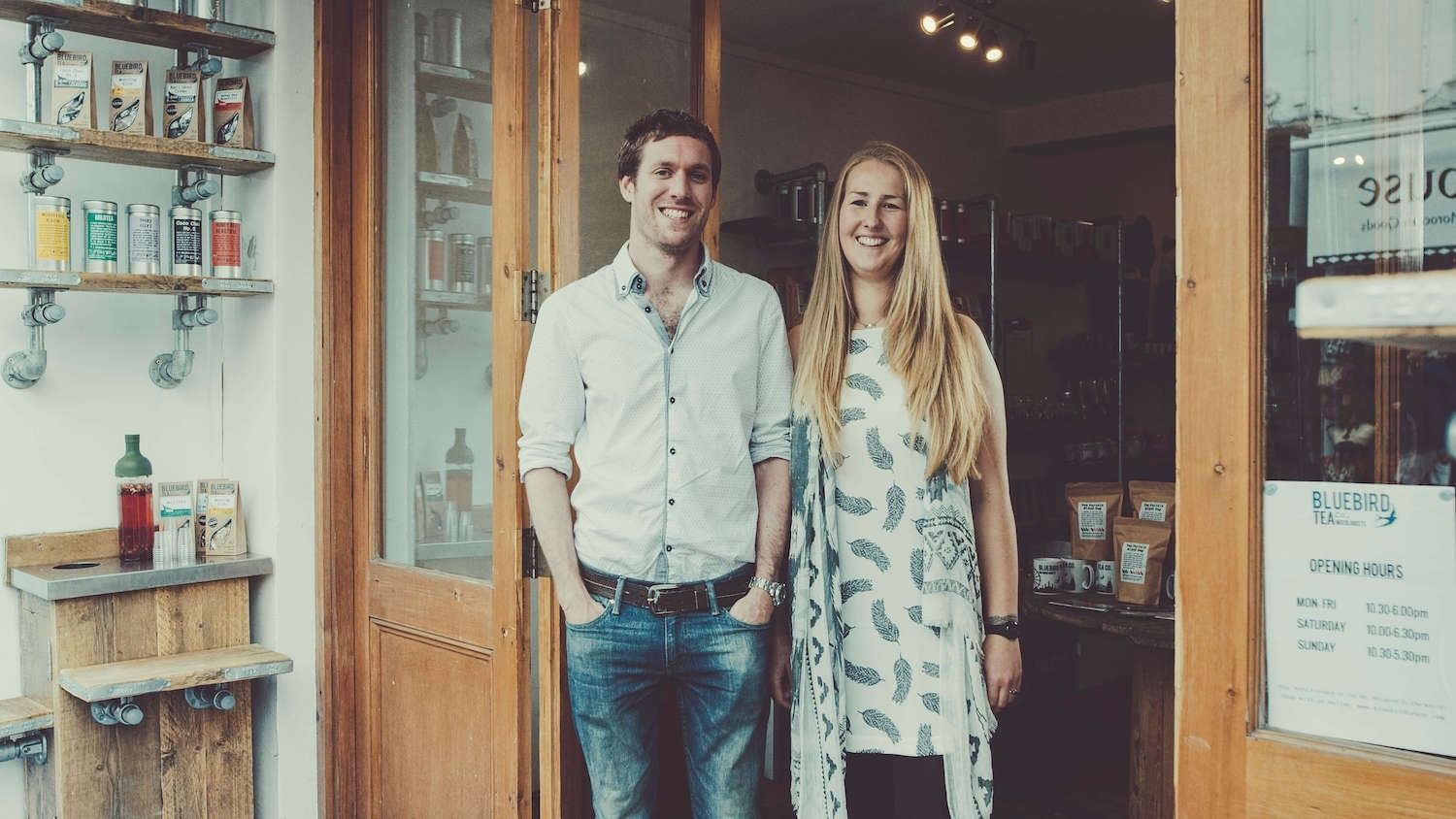 ---
Posted: Wed 13th Nov 2019
It's time for another episode of the Small Business Sessions, Enterprise Nation's podcast powered by Xero.
For the fourth series, a brilliant line-up of entrepreneurs and experts share insights and inspiration on how to start and grow a brilliant business.
Hosted by Enterprise Nation head of content Dan Martin, we're covering issues including business growth, retail, late payment, mental health and alternative finance over 12 episodes.
Episode eight: The tea mixologist brewing up success
This week we welcome an entrepreneur whose business journey we've followed from the start. Krisi Smith is the co-founder of Bird & Blend Tea Co. which she set up with her partner Mike in a back bedroom.
Five years on the business operates seven retail stores across the UK selling its loose leaf tea and other products.
Along the way Krisi and Mike have achieved many successes including crowdfunding over £364,000 in 24 hours.
In an insights packed podcast, Krisi discusses:
growing from a bedroom start-up to a chain of retail stores

the reasons behind the business' crowdfunding success

why she turned down the big four supermarkets

building a strong community around her brand

why she had to changed her business' name

how to make the most of Christmas for your business

...and lots more!
Listen to the podcast and rate, review and subscribe on Spotify, Apple Podcasts, Stitcher and other podcast platforms.
Whether you're having trouble finding the numbers you need in spreadsheets, or looking for funding, having beautiful accounts is a must. That's why we've teamed up with Xero to offer you online accounting software to help you manage your cashflow and finances. If you're a start-up earning less than £50,000 per annum, sign up to Xero for Startups with an exclusive 50% off for 12 months!
Ths podcast was recorded and edited by Enterprise Nation member and audio production service, Podraffi.
To hear all previous episodes of the Small Business Sessions, go here.
I'm a freelance content creator and event host who helps small businesses and the organisations that support them. I have 18 years of experience as a small business journalist having interviewed hundreds of entrepreneurs from billionaires like Sir Richard Branson to the founders behind brand new start-ups. I've worked for a range of leading small business publications and support groups, most recently as head of content at Enterprise Nation where I was responsible for the prolific output of content on the company's blog and social media. I'm based in Bristol where I run and host regular events with the local small business community and have strong connections to major business organisations in the south west region. In total, I've hosted over 50 events; from intimate meet-ups to conferences with an audience of hundreds including events for international brands like Facebook and Xero. I'm also a big fan of podcasts having hosted Enterprise Nation's Small Business Sessions as well as lots of online events including Facebook Live interviews, webinars and three live web chats from inside 10 Downing Street. With my partner, I co-run Lifestyle District, a lifestyle blog focused on culture, art, theatre and photography. I'm here to help. I'm volunteering free advice calls of up to an hour as part of the Recovery Advice for Business scheme, over the next 6 months. Please get in touch to see how I can help your business.