BUSINESS NEWS
Jeremy Hunt announces date for government's next Budget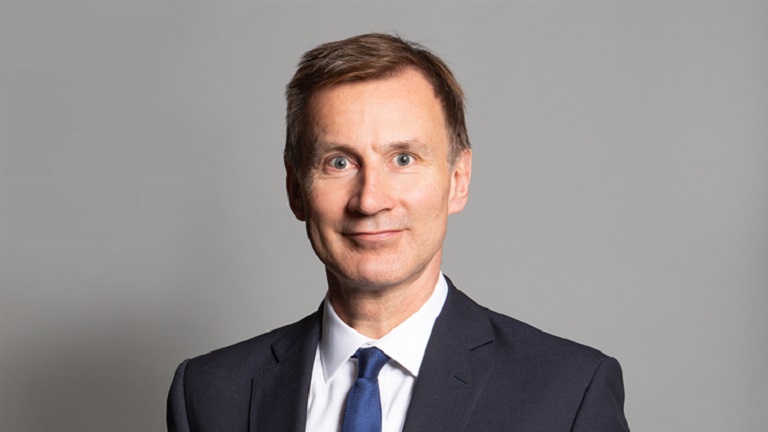 ---
Posted: Mon 19th Dec 2022
The government will announce a full Budget on Wednesday 15 March 2023, the chancellor has confirmed.
In a written statement to Parliament, Jeremy Hunt said:
"Today I can inform the House that I have asked the Office for Budget Responsibility (OBR) to prepare a forecast for 15 March 2023 to accompany a Spring Budget.

"This forecast, in addition to the forecast that took place in November 2022, will fulfil the obligation for the OBR to produce at least two forecasts in a financial year, as is required by legislation."
Hunt announced a range of measures, including tax rises and spending cuts, during the Autumn Statement in November.
It was designed to calm the financial markets after the mini-Budget from former Liz Truss and her chancellor Kwasi Kwarteng which included several tax cuts that were not assessed by the OBR. Most of those measures have been reversed.
The March 2023 Budget will follow a tough winter for consumers and businesses due to rising energy costs, high inflation and increased interest rates.
According to the Times, the government is set to extend the Energy Bill Relief Scheme for all businesses by up to a year from April 2023, although the support is likely to be much less generous than it currently is.
The newspaper said prime minister Rishi Sunak is considering extra discounts for energy intensive sectors such as hospitality and manufacturing.
Relevant resources
I'm a freelance journalist and event host who helps small businesses and the organisations that support them. I'm also Enterprise Nation's news reporter and Bristol Local Leader. I have 20 years of experience as a small business journalist having interviewed hundreds of entrepreneurs from famous names like Sir Richard Branson and Deborah Meaden to the founders behind brand new start-ups. I've worked for a range of leading small business publications and support groups, most recently as head of content at Enterprise Nation where I was responsible for the prolific output of content on the company's blog and social media. I now freelance for Enterprise Nation as the website's news reporter and as the host of the Small Business sessions podcast. I'm based in Bristol where I run and host regular events with the local small business community in my role as Enterprise Nation's Local Leader for Bristol. I also have strong connections with other major business organisations in the south west region. In total, I've hosted over 100 events including conferences with an audience of hundreds for international brands like Xero and Facebook and live web chats from inside 10 Downing Street. With my partner, I co-run Lifestyle District, a lifestyle blog focused on culture, art, theatre and photography.