BUSINESS NEWS
Increase in number of fast-growing businesses founded by women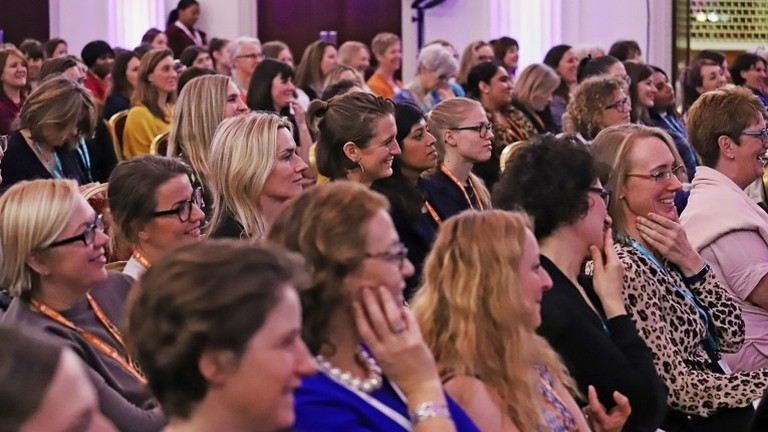 ---
Posted: Mon 14th Mar 2022
Fast-growing companies set up in the UK by women have risen by more than a third since 2020, according to new figures from the ScaleUp Institute.
The organisation said there are now 261 businesses with at least one female founder that have sales in excess of £10.2m or assets of more than £5.1m, the Companies House threshold for full accounts filing. That's an increase of 34.5% since 2020.
Collectively, the firms have a turnover of £14bn, up 41% compared to two years ago, and they employ 64,995 people.
The most popular sector is professional services which accounts for 42% of the companies. That's followed by manufacturing at 22%.
Two thirds of the businesses are based outside of London and 37% are 5-10 years old, with 20% trading for more than two decades.
Many have big ambitions with 50% expecting growth of more than 20% in 2022 and 30% predicting more than 50%.
Five in 10 of the female founded scale-ups are exporting and 70% provide opportunities to young people in apprenticeships, internships and work experience.
Challenges faced by female entrepreneurs
When it comes to barriers to growth, 62% said accessing talent was the biggest challenge, followed by 60% who said expanding into new markets in the UK and overseas.
Tracking down debt and equity finance was highlighted as a challenge by 38% of the female founders, reflecting numerous other studies that show the issues many women face with finding funding. Half of those surveyed by the ScaleUp Institute said they did not feel confident about having the right amount and type of funding in place.
The key barriers to accessing finance were not knowing any investors, terms and conditions of finance and giving up control of their businesses.
A diversity of businesses
Examples of the scaling businesses with a female founder are Edinburgh-based pizza oven maker Ooni, challenger bank Starling and Northamptonshire gin maker Warner's Distillery.
Seven female founded companies have held IPOs in the past two years. They include online furniture retailer MADE and cyber defence company Darktrace.
Today's figures follow a recent report by a government-commissioned study which found that female business owners now account for a larger proportion of new company incorporations than ever before. The Rose Review said over 145,000 all-female founded firms were created in 2021, a figure that is growing by more than a third each year.
"The diversity of these companies and their founders is remarkable – they range from software to skincare, plant hire to pharmaceuticals, from television post-production to pipeline technology," the ScaleUp Institute said.
"The survey highlights the sentiments of female-founded scale-ups. When asked about their biggest challenges to growth, these scale-ups highlight key barriers around accessing markets and finding the right talent and skills, followed by access to finance and growth capital, showing more needs to be done in connecting them to market opportunities at home and overseas, alongside skills and funding.
"The landscape for female entrepreneurs is changing and we must all redouble our collective efforts to support the growing numbers of them scaling up."
Sahar Hashemi, founder of Buy Women Built, a supporter of the report, added: "I'm so encouraged by the growth in the number of female founded scaleups and particularly to see them winning public procurement contracts.
"But we can all give further support as consumers by buying women-built products and services. By championing them and helping them to thrive, we'll boost the British economy while encouraging tomorrow's female entrepreneurs to dream bigger and scale their businesses."
---
Resources for female entrepreneurs
I'm a freelance content creator and event host who helps small businesses and the organisations that support them. I'm also Enterprise Nation's Local Leader for Bristol. I have 20 years of experience as a small business journalist having interviewed hundreds of entrepreneurs from famous names like Sir Richard Branson and Deborah Meaden to the founders behind brand new start-ups. I've worked for a range of leading small business publications and support groups, most recently as head of content at Enterprise Nation where I was responsible for the prolific output of content on the company's blog and social media. I now freelance for Enterprise Nation as the website's news reporter and as the host of the Small Business sessions podcast. I'm based in Bristol where I run and host regular events with the local small business community in my role as Enterprise Nation's Local Leader for Bristol. I also have strong connections with other major business organisations in the south west region. In total, I've hosted over 100 events including conferences with an audience of hundreds for international brands like Xero and Facebook and live web chats from inside 10 Downing Street. With my partner, I co-run Lifestyle District, a lifestyle blog focused on culture, art, theatre and photography.