BLOG
How to keep busy but not be a 'busy fool'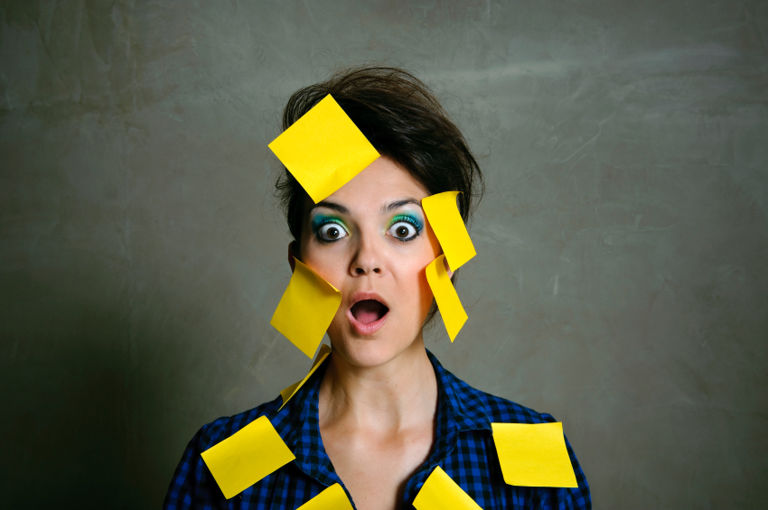 ---
Posted: Wed 4th Dec 2013
I meet a lot of busy fools in business. Perhaps you know a few of them? You might even be a busy fool yourself...
Because there are many opportunities to be a busy fool in today's business environment, I've listed some of the more common traits below. Do you identify with any of them? If so, perhaps now is a great time to give yourself a shake and set some New Year's resolutions to ensure you drop the "fool" and just stay busy.
John W. Hayes is a marketing strategist and contributing author at Vocus, where he specializes in email marketing and social media marketing for small and medium-sized businesses using iContact. He is also the author of two books: Becoming THE Expert: Enhancing Your Business Reputation through Thought Leadership Marketing and A Crash Course in Email Marketing for Small and Medium-sized Businesses (both available from the Enterprise Nation bookshop).
Four Common Traits of the Busy Fool
1. Works Hard, Doesn't Understand Costs
These are the kind of people who work hard all year and see their productivity and turnover go through the roof, but fail to keep an eye on costs, which can completely destroy their margins. As business people, we are all ambitious and want to see our businesses grow. But at what cost?
For example: Will that aggressive paid search strategy ever see a real return and deliver profits? Can you justify the costs of that additional warehouse space throughout the year just to see you through your peak trading period? Are your best (most expensive) people focusing on jobs below their pay grade?
These busy fools often don't realize that they are actually being busy fools until their accountant sends them their end-of-year accounts. There is no quicker way to destroy morale and damage the passion you have for your business (a vital component in any start-up) than finding out you've worked so hard for so little.
2. Doesn't Delegate/Outsource
Too many business owners really struggle to let go of tasks that can be competently handled by other members of their team. If you trust someone enough to pay them a salary, then you should trust them enough to get on with their job without constantly looking over their shoulder.
I have personally met business owners who pay top rate for highly professional employees only to constantly hover over them and interfere with everything they do. Remember the phrase "Too many cooks spoil the broth" and give your employees enough space to get on with their work.
3. Enjoys Manual Labour
It'll soon be 2014 - what are you doing playing around with spreadsheets and (worse still) paper and pen? There are probably 101 tasks you perform in your business that could be better handled with a little technology. There may be a financial cost of employing software to handle many of the manual tasks you perform every day, but you will almost certainly find software more efficient (it doesn't make mistakes or go on holiday).
Even the smallest company can engage software to help them build their customer lists, send email marketing campaigns, monitor and engage with social media conversations (a great source of leads) and even manage relationships with journalists and bloggers who can help you build your business. Automation will help you save time and allow you to concentrate on more important tasks (like making money).
4. Doesn't Understand Data
Or more often than not, just doesn't engage with data. Data is your friend. It can tell you who is interested in your products/services, where they are based and how they can be targeted. If you are using any kind of technology to engage with your customers you need to be all over your data. This can be as simple as the free analytics software that comes with your email marketing software or more advanced tools like Google Analytics.
Enterprise Nation has helped thousands of people start and grow their businesses. Led by founder, Emma Jones CBE, Enterprise Nation connects you to the resources and expertise to help you succeed.