BLOG
How to create a culture book for your business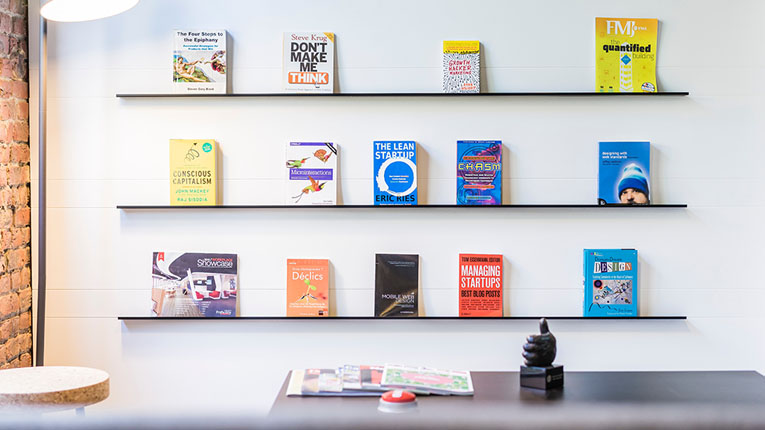 ---
Posted: Thu 29th Apr 2021
A creative addition to the traditional employee handbook, a culture book offers a unique insight into your business for new starters. It can work brilliantly in communicating your ethos and the unique culture that makes your business what it is.
What is a culture book?
A culture book sets out your stall. It sits alongside more standard policies and procedures that can sometimes seem a bit stale and legal. A culture book offers more insight into how your company operates and also offers the opportunity to show more of its personality.
It's often driven by employees themselves as the focus (rather than on rules and regulations). The tone of the entire document usually communicates and reflects the company culture.
Who is it used by?
Any business that wants a different approach to onboarding new starters, particularly those with a younger workforce or those within creative industries. It's also often used by start-ups to help them maintain their company culture as they scale.
Some businesses choose to publish it on their website to openly showcase what they are all about and attract potential like-minded candidates and customers. Check out HubSpot's Culture Code, which it made public several years ago, and which has now had more than five million views. Similarly, Netflix publishes its company culture online to demonstrate its transparency and tell potential employees about its expectations.
What should it include?
Business tone of voice
This should reflect the personality your business is trying to portray. Is it friendly and approachable and will it steer away from using traditional HR terms like 'probationary period'?
Signposts to your policies
A culture book shouldn't replace business policies, which are still essential in protecting your staff and your business. However, it should signpost staff to where they can find them if and when they need them.
What's expected of staff
Including working hours and dress code and how you like to operate.
Your staff
The best way to convey your business personality is to include your staff. Consider profiles of your staff (their likes/dislikes) and get them to list what they enjoy most about working for the business, or their one piece of advice for the first day.
Your core values
It should define what's at the heart of the business and its ethos.
A history of the business
Including future growth plans and ambitions.
Details of products
And/or services.
A summary of what sets the business apart from others
And how it operates.
Design and format
Unlike the traditional employee handbook, a culture book doesn't have to be presented in a standard format. Many tend to be image-led with less copy to make it more appealing to employees.
Well-known for its great culture books,  Zappos publishes a new one each year which takes on different formats - from magazines to comic books - to showcase its business.  Project planner business Trello set up its culture book using its own products as a great way to showcase what the business actually does.
Some businesses have scrapped the book idea altogether in favour of presenting the information on video. The Motley Fool has mixed video with images and text to create a compelling backgrounder for staff.
Ultimately, you should explore what defines your business or brand, what makes it stand out from the crowd and the ideal employees you want to attract. Use this knowledge to play around with different formats and designs to see which best represents your growing business.
Alison founded Bespoke HR in October 2005. After many years working for others in senior HR functions; she decided to start up on her own. There isn't much that Alison doesn't know about the world of HR, and she has surrounded herself with a team in her own mould. Nothing is too much for Alison; you will find her humour and knowledge infectious, and easy to work with.