BLOG
How to build a brilliant brand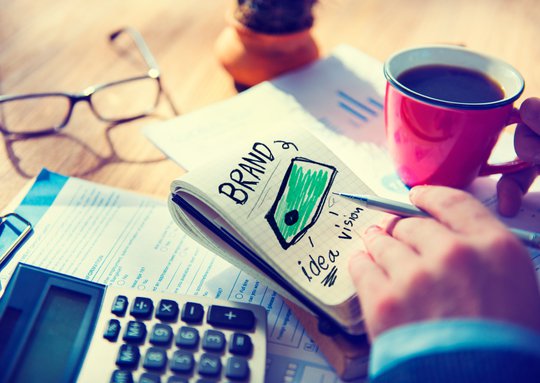 ---
Posted: Mon 21st Dec 2015
The world's most successful companies spend a lot of time and money on creating a strong brand, but small business owners on a tight budget can do it too. Here's how to build a powerful brand around your products or services.
Know what you stand for
The first thing you need to do when thinking about your brand is working out what your business stands for and what makes you unique. As branding expert and StartUp 2016 London speaker Rita Clifton told us you should be able to summarise what your brand stands for in a few words. "It is best to spend proper time doing this; checking out your competitors' positioning, asking customers what makes you special and different, as well as doing your own thinking about what makes you distinctive," she said.
"Think beyond today's product into what your customers are going to need in the future too. Brands are built on more than just today's technology or product idea, they keep on predicting and answering real customer needs emotionally and rationally."
You also need to completely understand your target audience so you can be sure that your brand is something that appeals directly to them.
Build a community
The best companies with the strongest brands don't just have a customers; they have a community or, as business guru Seth Godin describes it, a tribe. "A tribe is a group of people connected to one another, connected to a leader, and connected to an idea," he said. "For millions of years, human beings have been part of one tribe or another. A group needs only two things to be a tribe: a shared interest and a way to communicate."
You need to spend time cultivating your community and it doesn't mean you need to spend lots of money on marketing. Use tools such as Twitter, Facebook, LinkedIn and Pinterest to grow engaged tribes around what you do. Share useful content, start and join in conversations. If you have offline premises, ensure it a place where people want to be by making it welcoming and community focused.
Do all this and you'll develop trust amongst your followers. If people trust your brand, they'll stay with you for life.
Be consistent
Consistency is crucial to a strong brand. Modern clients and customers have so many touchpoints to interact with your company and they should be able to recognise that it's your business wherever they come across it. Be consistent with your messaging and tone on voice on Twitter, your website, on Facebook and in your shop or office. If you take a different approach in different places it can confuse your customers, make them switch off and move on to a competitor.
Being consistent extends to everything: your logo, design, website, business cards, products and services, marketing materials, website, exhibition stands and social media content.
Your brand also needs to be reflected by you and the people who work for you. Stay consistent to your brand's tone of voice when speaking to customers on the phone and face-to-face.
Say fresh
Don't get complacent that the brand you've created will always stay relevant. Keep reviewing your brand to ensure it still resonates with your target market. Keep an eye on what changes your competitors make and track whether you're still reflecting what the market wants and needs. Run regular strategy sessions with your team to share ideas and stay up-to-date.
Enterprise Nation has helped thousands of people start and grow their businesses. Led by founder, Emma Jones CBE, Enterprise Nation connects you to the resources and expertise to help you succeed.