BLOG
How to break free from the hamster wheel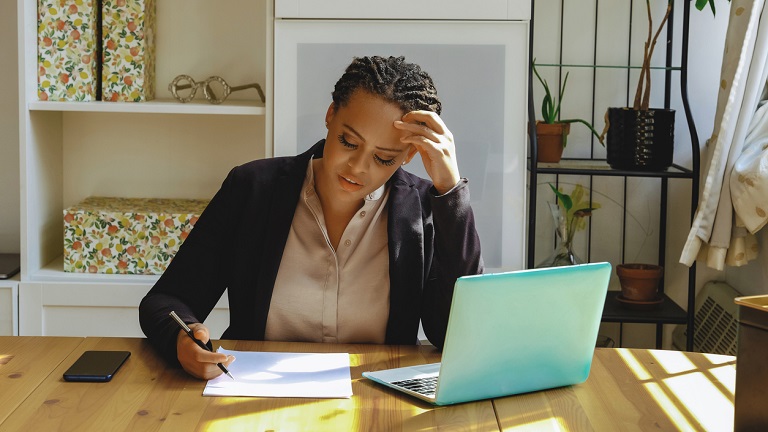 ---
Posted: Thu 28th Jul 2022
Ever have days when operating your business makes you feel like you are running on a hamster wheel but not getting anywhere?
Yes?
Well, we've been there too.
It's not great, isn't it? It's actually not great at all, to work non-stop, feeling as if you are barely making a dent, barely moving forward, wondering why you work so hard when you are barely keeping your head above water.
Working 24/7, missing events with friends and family because you have to work, missing out on the beauty of life because you feel you are chained to your phone or laptop.
The good news is, that is not the life you have to continue living. There is a way to regain your sanity and learn to enjoy life again.
To build a thriving, profitable business, you have to get out of the day-to-day grind of little tasks and start focusing on what matters.
So, what matters? We boil it down to the four key areas:
marketing/sales

management

financials

planning
Each of these categories seems a bit daunting, but everything that is new and unknown seems a bit daunting until we learn how to do it and reach the comfort level of knowing how it works.
That is what we have learned about running a business. It's hard when you 'don't know what you don't know'! But what we have found is that it is much smoother running a business when you understand how it all works.
Even before it is all running smoothly, when you understand the mechanics of how it all comes together YOU reach a calmer place knowing what needs to be done rather than the fear of uncertainty.
Our purpose (our why) is to help business owners to achieve the work-life balance they dreamt of when they started their business. This is why setting up Beacon Business Commercial Services has been so rewarding. To put the tools in place for other business owners to quickly and efficiently learn how to build a thriving, profitable business.
We all know business owners who need help in running their business, but they often believe they are too busy to fully immerse themselves into learning a better way.
This is why our mission is to provide access to courses and resources so business owners can start making improvements immediately!
Life doesn't have to be a constant sprint on a hamster wheel.
All it takes is a decision to start learning.
So ask yourself honestly:
do you spend most of your working week completing day-to-day tasks, allowing no time to think strategically?

if you progress the work yourself, do you have the relevant expertise or do you need time to learn? Is this really the most effective way of spending your time?

think about the fee that you charge to your clients. It is very likely that it is a lot higher than that of the support you need to enlist help from
If the answer is yes to any of the previous, keep reading!
Work ON your business
Imagine that you spend your days working on your business instead of in your business. That you're sitting firmly in the pilot's seat, flying high over the landscape, assessing how things may impact your business, both present and future.
See yourself no longer getting sucked into the day-to-day operations. Instead, you are being strategic, developing, and growing.
Supporting your business operation
How does a business coach provide you with more time and greater clarity?
Starting with your vision, a business coach will look at your current processes to help to understand what is needed. This helps your business operation to remain sustainable and efficient throughout expansion.
They enable you to stop working in your business and to work on it, being strategic and overseeing the business.
Business coaches also look at business risks and the organisational structure, understanding what will need to be resourced in the future and how.
Winning back time
Building an operation for your business is a journey; some business owners want to take that journey at pace, and others a little slower.
Connecting with me on Enterprise Nation in order to obtain this level of coaching will help resolve challenges that every owner has, and can win back some much-needed time for you.
A coach will identify the areas that drive 80% of your results and following that roadmap, you choose how you use that precious time, whether it's to drive the business forward or maybe to simply enjoy some well-deserved downtime.
Would you like your hamster wheel to slow down?
Every business needs an injection of professional operational support at some point. A crucial time is when your business is either growing too fast or your growth has slowed down almost to a halt.