BLOG
How small businesses can win on Black Friday and Cyber Monday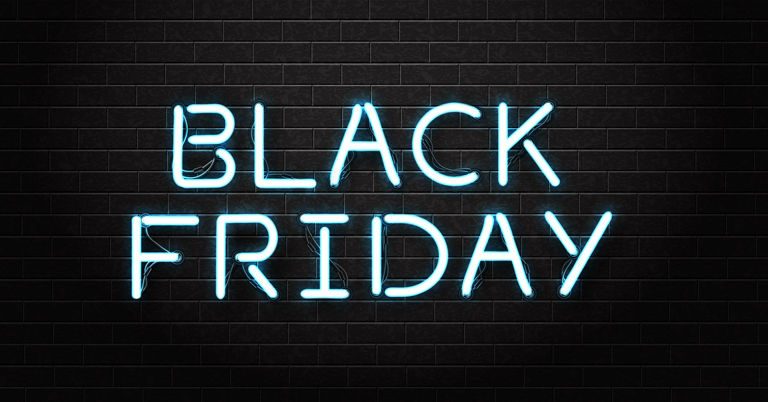 ---
Posted: Mon 6th Nov 2017
Once thought of as 'American imports', Black Friday and Cyber Monday are now a crucial part of the retail calendar. Last year between 13 November and 24 December, £25bn was spent online in the UK which makes it an opportunity you can't afford to miss. Zoe Hominick, head of business marketing at O2, offers some practical tips to get your business ready for the big event.
Think mobile first. According to recent research, mobile accounted for 41% of retail revenues in the UK last Christmas and based on data, PayPal is expecting more than 40% year-on-year growth in total payments on mobile, following one third of all payments made on mobile devices during Black Friday last year.
Can customers access the information they need on their mobile device? Is checkout a simple process, without reverting to the desktop? Are you taking all touchpoints into consideration when mapping the consumer journey, both online and offline behaviour?
Ensure your store can handle increased demand. Reports from Qubit found traffic was up 220% when comparing Black Friday to a normal Friday. Similarly, traffic increased 155% on Cyber Monday when compared to a normal sales day. Test or ensure your website can take a massive surge in traffic as any downtime can mean missed opportunities.
Create banners and hero images. These can be used to advertise your Black Friday or Cyber Monday sales, early, consistently and with force! The site canva.com is a great free resource if you don't have an in-house designer. It even gives you the right dimensions for social images.
Build a sense of anticipation and emotional connection. Start to tease the deals ahead of time using social media or your newsletter but don't forget to add a dash of humanity.
In the words of the great Maya Angelou, "people will forget what you said, people will forget what you did, but people will never forget how you made them feel."
Check your policies and get feedback before the rush! Is it clear where to find delivery and shipping information? How do you deal with refunds? Ensure you have a clear process to deal with any unexpected issues.
Make some noise. Why not take a shot at pitching your product or service to blogs and gift guides; no PR agency required. The hashtag #journorequest on Twitter is a great place to look for last-minute UK specific press opportunities.
Reward loyal customers and repeat customers with exclusive offers. How about a free gift, or an attractive add-on? Complimentary gift wrapping is always appreciated, too.
Do you have a bricks and mortar store? Team up with other small businesses in your area to create a Black Friday (or Christmas!) marketing strategy to attract shoppers. Read Enterprise Nation member Jacqui Ma's article on maximising a pop-up opportunity for more inspiration.
Ensure you have quick and courteous responses to all FAQs. It's a great time to strive to go above and beyond with communicating with customers that take the time to chat with you on social media.
We recommend setting up a Facebook autoresponder sharing your phone details and email if immediate help is required and briefing your social media support team on all aspects of your Black Friday and Cyber Monday offers.
Finally, give yourself some room to breathe! While it's great to be over-prepared, make sure you take some time for yourself this festive season. Flexibility and reflectiveness are critical parts of the growth phase for any business.
Want more practical advice and tips? Visit O2's Business blog for some great ideas to help grow your business.
Enterprise Nation has helped thousands of people start and grow their businesses. Led by founder, Emma Jones CBE, Enterprise Nation connects you to the resources and expertise to help you succeed.