BLOG
How contractors and freelancers can use LinkedIn to create a sales hit list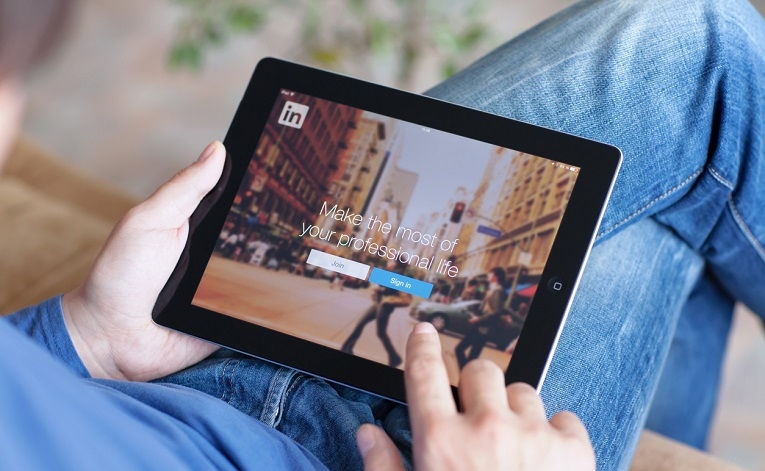 ---
Posted: Tue 9th Jun 2020
As we emerge from the coronavirus crisis, most consultancies and agencies share the same priority: winning new clients quickly.
The prospect of pitching your business in an unpredictable market can feel intimidating. You need to think about who to approach, how to frame your pitch and the type of services people will be looking for right now.
Becky Root is a Bristol-based freelance designer who's already started up her sales process again. She put together a "hit list" of sales contacts by working through her LinkedIn network.
"I got the idea from a networking group called Women in Sustainability. It felt quite daunting to start a process like this, but it gets easier and easier as you work through it. Work has exploded in the last few days too, so it must be working!" she said.
We talked to Becky about how she created her sales hit list and look at the sales techniques you can use to navigate the new normal.
Building a sales hit list from LinkedIn
The first step is to identify potential leads. You can either download your contact list from LinkedIn or click My Network and then Connections to find them manually.
Becky concentrated on targeting people she really wanted to work with, rather than approaching every potential connection.
She created a Google Sheets doc and listed target names, job title, company and sector, as well as the connection she currently had. Then she worked out whether they were a warm or cold lead.
"I created an action for each lead, whether it was phoning, emailing or messaging on LinkedIn. I thought about how I could tailor each message and tried to find something interesting to send them. To re-engage a conversation, you have to be useful and not just go fishing," she said.
From there, Becky tracked whether it was a good lead and the conversation continued or whether it came to a dead end. She's had a 80-90% success rate with having good leads so far. A lot of the work isn't immediate, but will hopefully come later in the year when budgets are freed up.
Tailoring your messages
Many businesses are adjusting to new challenges, situations and targets, so it's important to refine your sales message to fit the current environment.
Tailoring your messages will be time-consuming - Becky estimates that she's currently about 40% of the way through her sales hit list. However, you'll have a much better chance of success.
"I normally aim for two or three a week. It doesn't sound like a lot, but when you're really trying to tailor the message in a way that reignites the conversation in an interesting way, it takes time," she said.
Exsellance founder and Enterprise Nation member Jay Sriskanthan emphasises the importance of a personal approach and explains how you can tailor each step of your sales process:
Create curiosity: Consider how your customers' challenges have changed and ask yourself, "how can I make my message more relevant?"

Engage with customers: Getting people to commit is often based on immediate pain points. Talk to them about how their business could change with your help. Bear in mind that cash flow may be tight and people will be looking to get a return on investment as quickly as possible.

Keep your proposal consistent: The proposal you send over needs to match the current circumstances. If you've tweaked your offering to fit a customer's post-coronavirus needs, don't send over a generic proposal from the start of the year.

Be prepared to negotiate: It's a tough time for everyone. Try to look at things from your customers' perspective and go the extra mile where possible. Your customers will appreciate the gesture and remember that you offered flexibility when they needed it.
Look for ways to offer extra value
Providing extra value to your network is a good way to spark conversation and get people interested in what your business does.
In addition to the tailored messages, Becky recommends offering something more generic that will be valuable to a wider audience. For her, it was a free brand consultation for small businesses or organisations that were struggling with sales and marketing.
The brand consultation gave her something positive to include in her social media feed. It also had unexpected benefits:
"A dream client added me to LinkedIn from that post. I started talking to her because she was a female founder and CEO. I ended up introducing her to the Women in Sustainability network, which was perfect for her situation and her business. She thought it was a really good idea and they've taken her on as a speaker."
While it was difficult to start reaching out to people on her sales hit list, Becky believes it's all about getting in the right mindset.
"The first couple of conversations are the hardest. But I try to remember that the reason I'm doing this is because I want to start warm and it will always be more fruitful than starting cold. I'm already connected to people, so I'm just reigniting the conversation. That gives me the confidence to do it."
Expand your network
Events are another way to build your network and develop a sales hit lists. They're particularly useful if you want to reach out to people in a certain sector but don't have any warm connections there.
While physical events might be few and far between at the moment, there's a wealth of virtual events that can help you to expand your network.
Enterprise Nation runs events every day that can help introduce you to experts and other small businesses. Our online small business meet-up series is a great place to start because it encourages networking.
Following social media activity and hashtags is an effective way to engage with people who have attended the same online event. Enterprise Nation members can connect through our website.
Send follow-ups to people you meet with at events, whether it's adding them on LinkedIn or sending a quick email to say thanks for hosting. The conversation might not turn into anything straight away, but you're adding them to your network and creating a valuable contact for the future.
Interested in finding out more about Becky's work? You can view her services and connect through her Enterprise Nation profile.
Kat is a writer for Enterprise Nation, The Pitch and Side Hustle Club. She's worked with small businesses for the last four years, championing Britain's startup scene and anyone who has snacks.