BUSINESS NEWS
Call for government to write off COVID-19 loan debts to prevent closure of small shops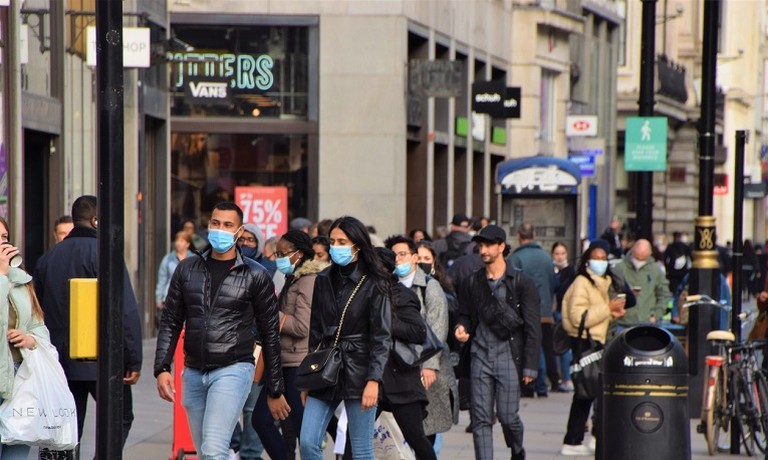 ---
Posted: Tue 20th Jul 2021
Debt for independent retailers has more than quadrupled over the last year so the government should write off the loans or face a wave of retail closures, a new report has said.
The latest review by veteran retailer Bill Grimsey found that Britain's independent stores owe a collective £1.7bn as a result of the funding they were forced to borrow to deal with the impact of the COVID-19 pandemic. With the government's business support coming to an end, the report said thousands of shops and many could close in the autumn.
To prevent that happening, Grimsey called for a "comprehensive forgiveness scheme for dealing with defaulting Bounce Back Loans payments...to ensure that viable but over-indebted companies survive". The French government is proposing to turn €130bn of pandemic support loans into grants.
"Our high street independents have experienced a newfound appreciation during lockdown," Grimsey said.
"But they've also been forced to take on government-backed loans, which they would not have normally been able to get because their balance sheets wouldn't allow it. Now they are struggling to manage a mountain of debt and need help."
Grimsey also called for action on business rates which he said is "a broken and outdated taxation model, which urgently needs an overhaul, as it's holding high streets back". The government is due to publish a review of business rates in the autumn. Grimsey called for it to be "bold and decisive".
He suggested that a 2% sales tax at the point of sale would raise the same amount from retail as business rates currently does. It would also "level the playing field between online and bricks and mortar retailers," Grimsey claimed.
Supporting and reviving the independent high street
Bill Grimsey made several other recommendations to revive British high streets with independent businesses at their heart.
He said there needs to be a change in mindset in central and local government as well as other organisations involved in high street regeneration "to recognise the importance of smaller, independent businesses in creating unique destinations". These types of companies, the report argued, have a strong role in "building distinctive places, strengthening local identity and creating strong community roots".
As an example, the report included a case study of Enterprise Nation's partnership with retail experiential operator Sook. In May, several small businesses, most of which had only previously traded online, sold their products in a pop-up store on London's iconic Oxford Street. Through Sook, founders can book online, display content on the digital screens throughout the store and start selling.
Grimsey, who launched his report at the Sook shop, praised the initiative as "fascinating" and said "it's very future facing, but equally represents a return to a time when high streets were a testbed for creativity and exciting new ideas".
Grimsey also called for local authorities and others to recognise that if high streets are to survive, it's not just about shopping, it's about experiences.
"A new breed of retailers is emerging that are creating immersive retail experiences and turning shopping into an event", the report said. "These are at the vanguard of future retail and are set to benefit from a growing consumer demand for experiences. To capitalise on this trend, all service providers need to adopt a new mindset and recruit differently.
"There are thousands of people in the UK events and culture industries currently needing work and businesses should be bringing in this new skillset to transform the sector. Customer service needs to evolve from "have a nice day" to providing memorable experiences."
The full list of recommendations:
I'm a freelance content creator and event host who helps small businesses and the organisations that support them. I'm also Enterprise Nation's Local Leader for Bristol. I have 19 years of experience as a small business journalist having interviewed hundreds of entrepreneurs from billionaires like Sir Richard Branson to the founders behind brand new start-ups. I've worked for a range of leading small business publications and support groups, most recently as head of content at Enterprise Nation where I was responsible for the prolific output of content on the company's blog and social media. I now freelance for Enterprise Nation including hosting the Small Business sessions podcast. I'm based in Bristol where I run and host regular events with the local small business community in my role as Enterprise Nation's Local Leader for Bristol. I also have strong connections with other major business organisations in the south west region. In total, I've hosted over 100 events including conferences with an audience of hundreds for international brands like Xero and Facebook and live web chats from inside 10 Downing Street. With my partner, I co-run Lifestyle District, a lifestyle blog focused on culture, art, theatre and photography.