BLOG
The government's coronavirus recovery plan: What small businesses need to know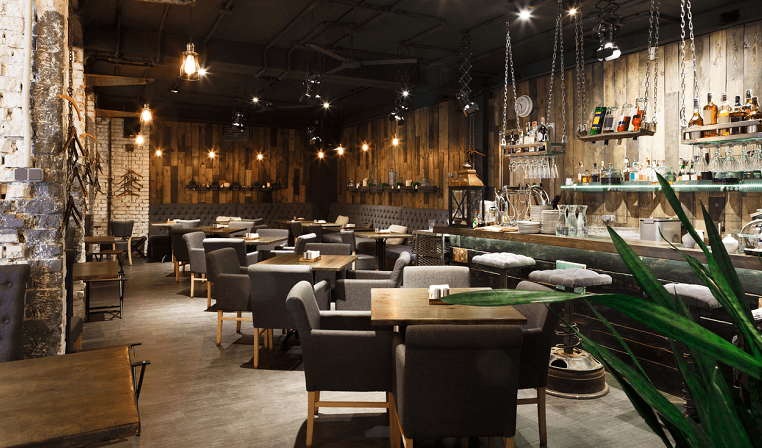 ---
Posted: Mon 11th May 2020
The government has issued more detail on its strategy for easing the coronavirus lockdown. Here are the points of relevance to small businesses. The guidance currently only applies to England.
Step one
The changes for step one apply from Wednesday 13 May in England.
For the foreseeable future, workers should continue to work from home rather than their normal physical workplace, wherever possible. This will help minimise the number of social contacts across the country and therefore keep transmissions as low as possible.
All workers who cannot work from home should travel to work if their workplace is open. Sectors of the economy that are allowed to be open should be open. This includes food production, construction, manufacturing, logistics, distribution and scientific research in laboratories. The only exceptions are those workplaces such as hospitality and non-essential retail which during this first step the government requires to remain closed.
As soon as practicable, workplaces should follow the new 'COVID-19 Secure' guidelines. The guidance is here.
People may exercise outside as many times each day as they wish. This includes sports like angling and tennis but not areas like playgrounds, outdoor gyms or ticketed outdoor leisure venues, where there is a higher risk of close contact and touching surfaces. You can only exercise with up to one person from outside your household - this means you should not play team sports, except with members of your own household.
People may drive to outdoor open spaces irrespective of distance. Social distancing guidance must be respected while they are there. It is important that people respect the rules in Scotland, Wales and Northern Ireland and do not travel to different parts of the UK where it would be inconsistent with guidance or regulations issued by the relevant devolved administration.
Anyone who has symptoms, however mild, or is in a household where someone has symptoms, should not leave their house to go to work. Those people should self-isolate, as should those in their households.
Everybody (including critical workers) should continue to avoid public transport wherever possible. People should instead choose to cycle, walk or drive if possible. The government has increased funding and provided new statutory guidance to encourage local authorities to widen pavements, create pop-up cycle lanes, and close some roads in cities to traffic (apart from buses) as some councils are already proposing.
People should aim to wear a face-covering in enclosed spaces where social distancing is not always possible. They should be worn where people come into contact with others that they do not normally meet, for example on public transport or in some shops. Face-coverings are not intended to help the wearer, but to protect against inadvertent transmission of the disease to others if you have it asymptomatically. A face covering is not the same as a facemask such as the surgical masks or respirators used as part of personal protective equipment by healthcare and other workers.
A phased return for children in nurseries and schools. The government expects children to be able to return to nurseries and for reception, year 1 and year 6 to be back in school in smaller sizes, from this point. Secondary schools and further education colleges are asked to begin to prepare to begin some face to face contact with year 10 and 12 pupils who have key exams next year, in support of their continued remote, home learning.
Measures and restrictions at the UK border. All international arrivals in the UK will be asked to supply their contact and accommodation information. The government will require all international arrivals not on a short list of exemptions to self-isolate in their accommodation for 14 days on arrival into the UK. Where international travellers are unable to demonstrate where they would self-isolate, they will be required to do so in accommodation arranged by the government.
Step two
The government's current aim is that the second step will be made no earlier than Monday 1 June, subject to COVID-19 combating conditions being met.
Opening non-essential retail when and where it is safe to do so. It is also subject to retailers being able to follow the new COVID-19 secure guidelines. The government will issue further guidance including which businesses will be covered in each phase and the timeframes involved. All other sectors that are currently closed, including hospitality and personal care, are not able to re-open at this point because the risk of transmission in these environments is higher.
Re-opening more local public transport in urban areas. This will be subject to strict measures to limit as far as possible the risk of infection in these normally crowded spaces.
Step three
The government's current assumption is that this step will be no earlier than Saturday 4 July.
Open at least some of the remaining businesses and premises that have been required to close. This includes personal care (such as hairdressers and beauty salons) hospitality (such as food service providers, pubs and accommodation), public places (such as places of worship) and leisure facilities (like cinemas). They should also meet the COVID-19 Secure guidelines. Some venues which are, by design, crowded and where it may prove difficult to enact distancing may still not be able to re-open safely at this point, or may be able to open safely only in part.
The government said it will phase and pilot re-openings to test their ability to adopt the new COVID-19 secure guidelines. It will also monitor the effects of reopening other similar establishments elsewhere in the world, as this happens. Taskforces will be established to work closely with stakeholders in the relevant sectors to develop ways in which they can make these businesses and public places COVID-19 secure.
The latest coronavirus support information
We are keeping you updated on the latest information on how to access the government's coronavirus business support here. You can also find advice and ask a question on Enterprise Nation's coronavirus business advice hub. Follow Enterprise Nation on Twitter too for updates.
I'm a freelance content creator and event host who helps small businesses and the organisations that support them. I have 18 years of experience as a small business journalist having interviewed hundreds of entrepreneurs from billionaires like Sir Richard Branson to the founders behind brand new start-ups. I've worked for a range of leading small business publications and support groups, most recently as head of content at Enterprise Nation where I was responsible for the prolific output of content on the company's blog and social media. I'm based in Bristol where I run and host regular events with the local small business community and have strong connections to major business organisations in the south west region. In total, I've hosted over 50 events; from intimate meet-ups to conferences with an audience of hundreds including events for international brands like Facebook and Xero. I'm also a big fan of podcasts having hosted Enterprise Nation's Small Business Sessions as well as lots of online events including Facebook Live interviews, webinars and three live web chats from inside 10 Downing Street. With my partner, I co-run Lifestyle District, a lifestyle blog focused on culture, art, theatre and photography. I'm here to help. I'm volunteering free advice calls of up to an hour as part of the Recovery Advice for Business scheme, over the next 6 months. Please get in touch to see how I can help your business.