BLOG
Coronavirus: The government's new guidance on safe workplaces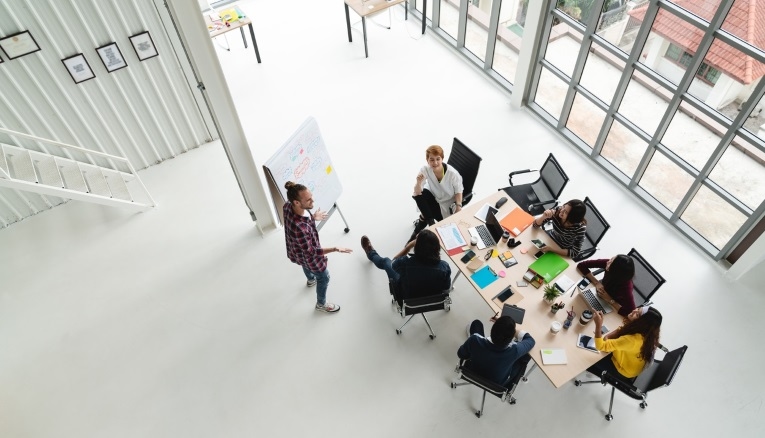 ---
Posted: Mon 11th May 2020
The government has published guidance to help businesses reopen and operate safe workplaces as the coronavirus lockdown is eased.
The guidance follows publication of the steps the government intends to take to restart the economy. It currently only applies to England.
The new safety guidance covers eight workplace settings which are allowed to be open including construction sites, factories and takeaways. It also includes shops which the government believes may be in a position to begin a phased reopening from 1 June.
The guidance focuses on the following five key points:
1. Work from home, if you can
All reasonable steps should be taken by employers to help people work from home. But for those who cannot work from home and whose workplace has not been told to close, our message is clear: you should go to work. Staff should speak to their employer about when their workplace will open.
2. Carry out a COVID-19 risk assessment, in consultation with workers or trade unions
This guidance operates within current health and safety employment and equalities legislation and employers will need to carry out COVID-19 risk assessments in consultation with their workers or trade unions, to establish what guidelines to put in place. If possible, employers should publish the results of their risk assessments on their website and the government expects all businesses with over 50 employees to do so.
3. Maintain two metres social distancing, wherever possible
Employers should re-design workspaces to maintain two metre distances between people by staggering start times, creating one way walk-throughs, opening more entrances and exits, or changing seating layouts in break rooms.
4. Where people cannot be two metres apart, manage transmission risk
Employers should look into putting barriers in shared spaces, creating workplace shift patterns or fixed teams minimising the number of people in contact with one another, or ensuring colleagues are facing away from each other.
5. Reinforcing cleaning processes
Workplaces should be cleaned more frequently, paying close attention to high-contact objects like door handles and keyboards. Employers should provide handwashing facilities or hand sanitisers at entry and exit points.
A downloadable notice is included in the documents, which employers should display to show employees, customers and visitors that they have followed the guidance.
Detailed workplace guidance
The government has published eight specific guides for different types of work.
The government said ​​​​​guidance for sectors that are not currently open will be developed and published ahead of those establishments opening.
New taskforces will also be set up to help different sectors and pilot re-openings to test businesses' ability to adopt the guidelines.
In addition, the Health and Safety Executive has been given £14m to fund extra call centre employees, inspectors and equipment. Speaking in Parliament on Monday, Boris Johnson said spot inspections will take place to make sure businesses are keeping employees safe.
The latest coronavirus support information
We are keeping you updated on the latest information on how to access the government's coronavirus business support here. You can also find advice and ask a question on Enterprise Nation's coronavirus business advice hub. Follow Enterprise Nation on Twitter too for updates.
I'm a freelance content creator and event host who helps small businesses and the organisations that support them. I have 18 years of experience as a small business journalist having interviewed hundreds of entrepreneurs from billionaires like Sir Richard Branson to the founders behind brand new start-ups. I've worked for a range of leading small business publications and support groups, most recently as head of content at Enterprise Nation where I was responsible for the prolific output of content on the company's blog and social media. I'm based in Bristol where I run and host regular events with the local small business community and have strong connections to major business organisations in the south west region. In total, I've hosted over 50 events; from intimate meet-ups to conferences with an audience of hundreds including events for international brands like Facebook and Xero. I'm also a big fan of podcasts having hosted Enterprise Nation's Small Business Sessions as well as lots of online events including Facebook Live interviews, webinars and three live web chats from inside 10 Downing Street. With my partner, I co-run Lifestyle District, a lifestyle blog focused on culture, art, theatre and photography. I'm here to help. I'm volunteering free advice calls of up to an hour as part of the Recovery Advice for Business scheme, over the next 6 months. Please get in touch to see how I can help your business.