MEMBER STORIES
Five tips for choosing a domain name that adds to the success of your start-up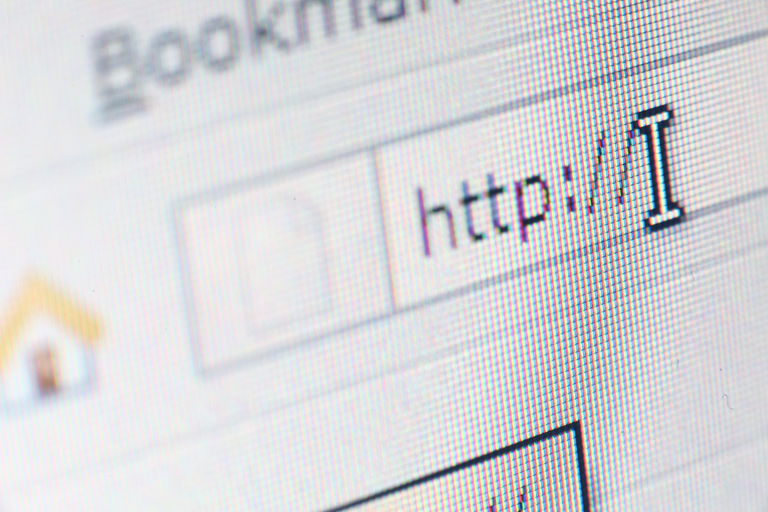 ---
Posted: Tue 23rd Jan 2018
Choosing a website domain name is an important decision for small business owners. Enterprise Nation member and start-up marketing coach Katrina Douglas shares five valuable tips on how to choose a web address that strengthens your brand and helps drive sales.
Katrina is a trainer for Enterprise Nation's Go and Grow Online campaign supported by Currys PC World for Business, Microsoft and .com. Get more advice on building a great business on the web and book in for a free training workshop here.
Buying a domain name is a bit of a landmark for most budding business owners. Quite often it's the first tangible step we take towards turning our idea into a real business.
It's a small step, but a significant one, and we can be so caught up in the emotion of finally taking action and doing something towards building our business that we can lose sight of some very important factors to consider when choosing your domain name.
In this post, I want to share five tips to help you make the best possible decision for your business when choosing your domain name.
What is a domain name?
A domain name is your address on the world-wide-web, the URL that people type in to get to your business online, aka your web address.
A domain name is most commonly used for your website, but it can also be used for directing people to a simple web page and even your social media profiles.
Five tips for choosing your web address
---
1. Consider keywords
Consider what words people might be searching for when looking for a business like yours on the internet and use these keywords in your domain name. For example, if you specialise in wedding flowers for Hertfordshire based brides, consider something like 'WeddingFlowersHertfordshire.com'.
Most businesses automatically opt for their business name as a domain name, which is perfectly fine and does add to your brand recognition. However, an alternative approach is to choose a domain name that assists people in their search.
By using keywords your business can be an effective marketing tool, increasing the chances of your business being found online.
2. Use a name suggestion tool
No doubt you've encountered the frustration of wanting to purchase a domain name that isn't available. As the Internet grows this is a problem that will persist. However, there is help.
If you get stuck use a domain name suggestion tool like Verisign's Name Studio.
If your first choice isn't available, such a tool will help you find suitable alternatives.
3. Be mindful of wording
I've seen many a faux pas when it comes to domain names that can be misread and misunderstood. Take these examples with perfectly acceptable business names that read all wrong when used as a domain name.
Choose Spain >> Choosepain.com

Partners Talking >> Partnersstalking.com
The moral of the story is remember that your domain name has no spaces so be sure that when you put the words you choose together, there is no room for unfortunate interpretations.
My advice is to choose something that is easy to spell and easy to remember, remove barriers and make it as easy as possible for people to find your website.
Your domain name doesn't have to be short but the easy it is to remember the better.
4. Choose a strong top-level domain
A top-level-domain is the text after the dot in your domain name e.g. .com, .co.uk, .uk.
With 46.7% of all website using a .com, it is the global standard.
With a .com as your domain, you are accepted as global from the start and it will allow for brand expansion. But that's not to say it's the only domain you should have in your arsenal.
5. Build a portfolio of domain names
One domain is rarely enough. For the protection of your brand, it's important to have all basis covered so that competitors and other business can't attach themselves to your brand.
For this reason, I would suggest securing your .com and your geo top-level domain (e.g. .uk, .fr, .de) for the country where your business is located and/or does business e.g. .uk, .fr.
We currently have a great offer that allows to secure a .com domain for only 99p!
This article is part of Enterprise Nation's Go and Grow Online campaign supported by Currys PC World for Business, Microsoft and .com. Get more advice on building a great business on the web and book in for a free training workshop here.
I believe that you are the best architect of your business, you dear Enterprise Nation member are your businesses unique selling point! Which is why after over a decade spent building my experience and expertise as a marketer, I now create marketing blueprints (aka marketing strategy) for purpose driven business owners who want to market their businesses in a way that is unique, authentic and profitable. My mantra is this: STARTING A BUSINESS IS GREAT BUT WHAT YOU REALLY NEED IS MOMENTUM! I believe Momentum comprises two things: 1) Marketing - because it doesn't matter how great your idea is if you don't know how to promote your business effectively it will go nowhere fast 2) Motivation - because if you can't stay motivated and pushing your business forward in the good times and bad, it's likely to die a premature death. So, if you're ready to uplevel your marketing and create a strategy that fuels your passion and delights your customers, get in touch.