BLOG
Developing your business growth strategy: Five things to focus on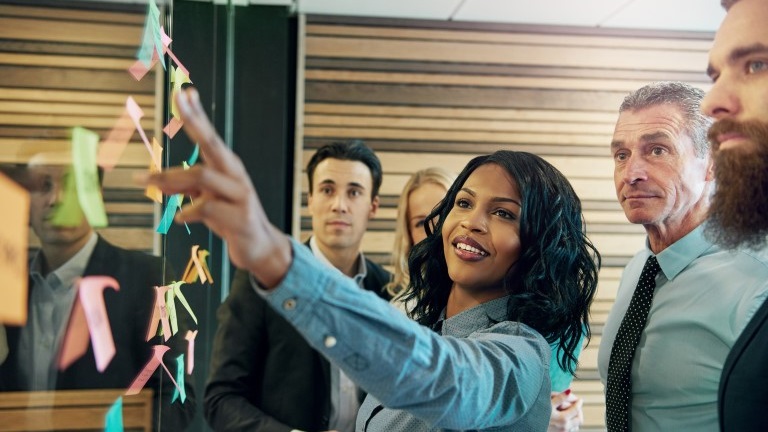 ---
Posted: Wed 6th Jun 2018
Business growth can be confusing and many business owners don't know which way to turn. How do you stand out in your sector, scale up your business and attract opportunities? How do you get ahead of the competition?
In this blog, Sonja Leason, Enterprise Nation member and managing director at Love Mondays, shares her top five tips for developing a business growth strategy to succeed.
Why a solid strategy is key
Over the years, we've worked with business of all sizes, from one-man bands and start-ups to large, national and international brands.
What we have learnt in this time is that when a business has a solid strategy that's focused on their goals, they can create a steady stream of high-value leads and generate sustainable business growth.
When you get ahead, you attract the perfect clients and the best talent. Things just run more smoothly.
Running a business is tough. As a business owner, you might find that you don't have the time you need to innovate and grow. You get stuck in a vicious cycle of low-value clients and scarcity. Low-value clients means no money to innovate.
You struggle with late-payers, hard work and a daily grind. You may feel the squeeze and in a bid to attract more customers, lower your costs further to 'compete' in your sector.
This is a really bad idea! You know you have a great product, but you can't seem get ahead.
So how do you stand out, scale up and attract great opportunities? Here is what we focus on.
The need for clarity
Take a look at your business and establish the pain points, the hopes and the dreams, the goals and the vision, the successes and the failures. Dig deep and get laser-focused. If you don't have a goal, you have nothing to achieve.
Get super-clear on your target market and your customers' problems. You need absolute clarity on how your business will solve them. This is the key message you should share in all of your marketing.
You don't buy a car for the wheels, you buy it for the freedom and independence it gives you. Taking this view in your business is key to your marketing efforts.
Developing a strategy
Take your goal and break it down into simple, actionable and measurable steps. As an example, maybe turning over £100,000 is your aim. If that seems daunting and unachievable, break it down. How many clients will you need, at what cost per month, in order for you to get there?
Let's take £100,000 and look at it like this:
15 clients paying £560 a month for 12 months = £100,800
That's £800 over target. For lots of people, this approach seems a lot more achievable. Start at the top and work backwards.
Being accountable
Like lots of business owners, you may struggle with confidence and need a sounding board to bounce ideas off, as a way of gaining clarity and inspiration.
Although you're the expert in your business, sometimes you need help to step out of your comfort zone and say your ideas out loud.
Coaches or mentors are a great idea. But if your budgets doesn't allow for this, why not set up a monthly focus group where you and a few other business owners go for a coffee and talk about strategy?
This is a low-cost way to get some independent advice from people in your shoes.
Visibility
Do you feel that you need to be all things to all people? Are you trying to market your business to everyone? This is a sure-fire way to achieving low conversions and high advertising spends.
Only marketing to your ideal customer is cheaper and improves conversions. When you target a specific market, you hit your ideal customers directly and the ripple effect attracts other suitable ones at the same time. Two birds, one stone.
Growing with stability
Once you have your business more streamlined, it's time to grow and scale. Growing a business is a journey not a destination, so you need to identify new ways to promote your products and services.
The world is constantly moving. Standing still in business is effectively going backwards. Innovate and lead. Don't be scared to stand out. 
Develop your business with a mentor
As part of the Help to Grow: Management Course, you have access to 10 hours of one-to-one support with a business mentor who has a good understanding of the role of the mentor and the course. Start searching for your perfect mentor now
We are a super talented team of professionals who work with scale up SME's on their business growth. We design and implement bespoke growth strategies to take you to the next level.