INTERVIEWS
Expert tips to get your small business off to a great start in 2019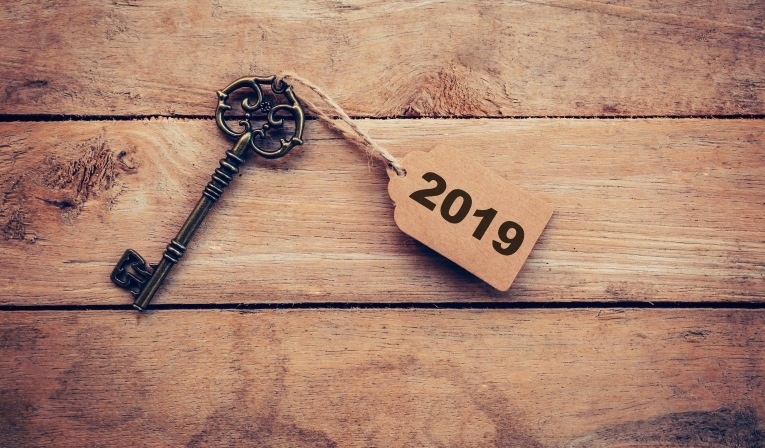 ---
Posted: Tue 8th Jan 2019
One of the many great features of StartUp 2019, Enterprise Nation's massive start-up event on 19 January in London, is the adviser zone with several Enterprise Nation adviser members offering one-on-one advice on a range of topics. Ahead of the event, we asked some of them to share tips for business success in 2019.
---
"Ensure you have a robust financial infrastructure in place to enable efficiency and control over your business. Strong financial control means you can grow your business knowing that your decisions are based on accurate and reliable information, reducing your risk and ensuring that your hard gained assets are safe.
"It may not seem like the most exciting part of growing your business but it's essential to your success and, good news is, you can get expert help."
Connect with Zachary on Enterprise Nation
---
"When beginning a project with any new client, we repeatedly preach the importance of a high quality marketing plan.
"That's because, even if a business idea might be world changing, 75% of companies fail in the first three years, and 46% of them fail because they don't have a marketing plan.
"Marketing plans are often overlooked. But they are imperative. Before building a business, founders should begin by understanding buyer needs and behaviour, and their competition. Then they can choose the right marketing activities to deliver on a marketing plans that wins clients."
Connect with Anna on Enterprise Nation
---
"If you have an idea that is primarily about creating positive social impact, as we have at Work for Good, the first critical decision you need to make is what corporate structure is best for you - charity, social enterprise, non-profit, profit with purpose.
"There are multiple considerations, will your business idea generate sustainable revenues, how are you best able to fund it, what are your personal motivations re-extracting value in the future, what is your appetite for being regulated, etc.
"The explosion of purpose driven businesses and impact investing have made redundant the binary "social=charity" / "greed=for profit" perspective."
Connect with Danny on Enterprise Nation
---
"Unless you are a very well-funded start-up, it is probably fair to say that you aren't going to be able to outspend your competition when it comes to marketing your business, so the only way to win is to out think them. Luckily the field of neuromarketing gives us some top tips on how to do this.
"In a nutshell, you need to make your marketing brain friendly and I would recommend reading something like Roger Dooley's Brainfluence book, which is filled with easy to apply ideas that will help you boost your conversion rate without spending an extra penny."
Connect with Chris on Enterprise Nation
---
"When you are starting a business for the first time, there are many factors which need to be taken into consideration. Our top tips below can set you on the right path:
Understand the target customer, industry and the competition.

Find your USP to differentiate yourself from your competitors.

Make a good business plan with realistic targets which can then be measured against your actual performance.

Ensure to get advice on the a suitable business structure before you start.

Engage with advisers (accountants/lawyers) to understand the regulatory and compliance matters, e.g. taxation, employment contracts, etc.

Adopt processes to ensure that you stay on top of the paperwork, e.g. subscribe to a cloud based accountancy package to ensure that the business records for sales and expenses are regularly updated. This way your accountant can  an make sure all deadline are met on time and deliver value add information which will help to boost the business profitability."
Connect with Khurram on Enterprise Nation
---
"Starting up a business requires founders to wear many hats at the same time.
"Technology can be a powerful ally, particularly in those early days where one needs to focus on building a brand and getting the idea off the ground.
"Software tools can help build a solid online presence, automate processes, share information in real time, provide great customer service, and much more.
"See technology as an investment in success rather than a cost, and be prepared to change and adopt new tools to stay ahead of the competition."
Connect with Marco on Enterprise Nation
---
"What gets measured gets managed.
"Once goals and targets are set, it is important to set key performance indicators to monitor progress towards your goals. Your business goals need to be in line with your personal goals.
"Key performance indicators then need to be measured and reported on a regular basis so that you as the business owner has timely management information to manage the business.
"The key performance indicators will lead you to understand which switches and levers to push and pull to change the business performance when necessary to keep the business on track to achieve your goals."
Connect with Peter on Enterprise Nation
---
"Being the best means nothing! An audacious statement, but think for a moment; if the market does not know your product or service exists, there will be no sales or profit. So note that whatever business you think you're in, the truth is that the first business task you need to focus on is marketing your product or service."
Connect with Sam on Enterprise Nation
---
"A common challenge we see from start-up businesses is when you've spent the time developing and fine tuning an amazing product, it's selling well locally and on the verge of a major retail listing. But you're not totally confident with your pack design. Maybe a designer friend helped you out. You think it looks good and you've grown used to it but you're not sure it will make the grade with WholeFoods.
"So how do you decide whether you have a pack design that can work in the multiple supermarkets? We've put together a checklist to help you decide if your pack can work commercially. Read our full article and take the quiz and see if your pack passes when thinking about these key areas: brand mark; communication on front of pack; pack format; stand out on shelf; imagery."
Connect with Reach Brands on Enterprise Nation
---
"Data protection is one of the most important areas to be considered by start-up and young businesses. Such businesses will spend a great deal of time and money building their brand and securing a reputation of great quality and great service.
"A data breach must be reported to any customers affected and in so doing, can destroy reputation as well as make a customer think twice about dealing with you again.
"Being aware of and prepared for any sort of data breach as well as being able to demonstrate to potential clients that you take data protection seriously. Come and talk us about how we can help you protect your business and customers.
---
Meet all the advisers above and more than 100 other experts in 11 zones at StartUp 2019 on 19 January. Book a ticket.
StartUp 2019 is supported by:
Headline partners
Zone partners
Enterprise Nation has helped thousands of people start and grow their businesses. Led by founder, Emma Jones CBE, Enterprise Nation connects you to the resources and expertise to help you succeed.