INTERVIEWS
Creativity can help you bootstrap a business for a few hundred quid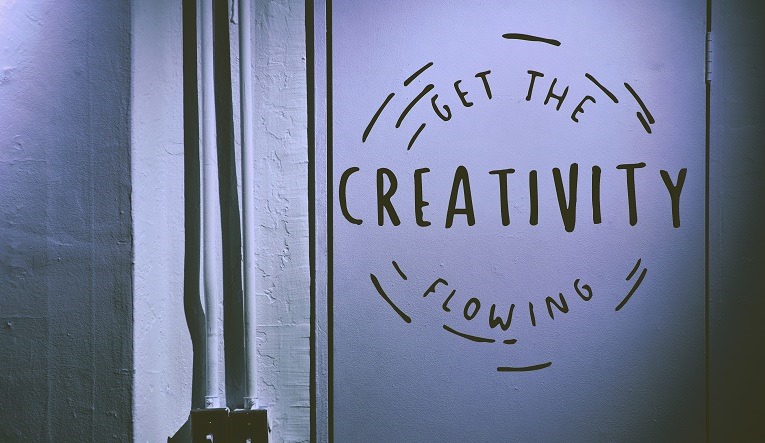 ---
Posted: Wed 19th Jun 2019
Creativity is key for people who want to bootstrap. It's possible to start a business and market your products for a small investment, if you use it effectively.
This post looks at the marketing strategies that can get your product out there for next to nothing.
Start something on your own terms
Twoodle Co founder Timothy Rundle-Wood said that having a niche really helps small businesses start and scale online.
"One of the best pieces of advice about starting, is to have a niche. General products that appeal to everyone seem like a good idea but those markets are so flooded," he said.
Rundle-Wood recommends creating a really specific ideal customer persona that includes a name, job titles and habits when you start trying to promote your business. He uses aspirational personas that reflect a small part of his customer base, but that the rest of his target customers aspire to.
Stefan Allesch-Taylor started Department of Coffee and Social Affairs on a bootstrap budget and claims it was the fastest growing coffee business in the UK. He believes it's important for small businesses to be disruptive to stand out from their bigger competitors.
"If you don't believe you're doing something better, you're diminishing your chance of success. Brands are powerful things and you'll be up against some of the most powerful brands in the world," he said.
It helps to remember that big isn't always better from a consumer standpoint. If there were 500 Department of Coffee shops in the UK, for example, it would be regarded as a chain and viewed differently.
"As an overall business plan, growing for the sake of growing isn't always the best way," Allesch-Taylor explained. "You have to listen to your consumer. Our customers recognise that specialty coffee has to be speciality coffee, so commoditising what we do would be a terrible mistake."
Play to people's emotions
People buy based on emotion and then justify it logically afterwards, according to life coach and motivational speaker and Enterprise Nation member Simon Alexander Ong. He advised bootstrapping founders to be creative and find a connection with customers through your content.
London-based EL&N Café has done this by creating a space that gets people talking online. Their café is covered from floor to ceiling in faux flowers and has become an Instagram hotspot, with people queuing to have their selfies taken. This human connection has helped to build a 321,000-strong following on Instagram. Most importantly, it has cost the company next-to-nothing.
Make seven points of contact
Marketing experts believe it takes around seven points of contact with a customer before they make a purchasing decision. But don't confuse this with seven follow-ups - it is seven different mediums.
These mediums could include press coverage, blog posts, social media posts or emails. Don't underestimate offline communications either. Consider how you can reach your customers in the real world through events, so that you build trust over time.
It's possible for bootstrapped businesses to use lots of these channels for free. Think about where your customers will interact with your business and pick what you're going to focus on (read our guide on how to run marketing tests and figure out what channel to double down on).
Rundle-Wood started off with organic promotion, then played around with Facebook adverts. He targeted ideal customers with a very simply strapline about the problem he was addressing, aiming to get them to like his Facebook page. He then retargeted them with an offer, testing whether giving money off, offering two-for-one deals or another strategy worked best.
Free email course on scaling your business
Get tips on scaling your company from Enterprise Nation founder Emma Jones and successful members directly into your inbox.
Sign up for the free email course
Empower customers to generate your content
User-generated content is not only budget-friendly, it also shows a real and human side to your product or service.
"For someone to buy your product or use your service, it comes down to three things. They have to know, like and trust you," Ong advised.
Customer reviews are a form of user generated content that helps build trust. They're also free and help  improve your ranking on Google. Reviews have become an important factor in customer buying decisions, so build relationships with your customers and ask them to leave reviews on your Facebook page, website or Google.
Partnerships and your network are powerful
Partnerships can help you scale your business. They're a particularly powerful tool if you're just starting out and can be a cost-saving way to market your business. For example, Ong set up an online career summit with other recognised business speakers, reaching a significantly wider audience than running it alone.
Think about who in your personal network may be able to help too, advises Rundle-Wood.
"Use everybody that you know. friends, family, friends of friends. There's always someone or somebody that can do the thing you can't do. Pull in every favour. Say 'yes' to everything even if you don't know you can do it," he said.
Investing back into the business
Rundle-Wood used what he calls the "pinwheel" approach to scale his business, buying the maximum amount of products he could afford, selling them and then reinvesting the money to buy more.
"Let's say I want to start a business making candles. I buy 10, sell them and that allows me to buy 30. I sell those 30 and get 90, 90 becomes 180 - it's about reinvesting every penny back into the business.
"You have to be really clever with your investments. You're buying more of what is selling and dropping what isn't. You create a business based on best sellers," said Rundle-Wood.
Twoodle Co was started with "just a few hundred quid" by buying small quantities of products and selling them on Etsy. Your costs fall as the business grows because ordering in bulk tends to save money and some costs, such as your website hosting, won't change as sales increase.
"To being with product costs tend to be quite high, so the profit isn't as much. As you get bigger and buy in bigger amounts your profit gets bigger and the pinwheel gets quicker," he added.
Rundle-Wood worked on the business as a side hustle before going full-time.
"It took about three years to get things to a stage where I could walk away from my full-time job," he explained. "I could no longer manage both. I got to the stage where I had to have a conversation with my husband and say 'I physically can't do both'. It's good to get to that stage but you have to know yourself well enough."
Want more resources to help you build a strong brand?
Enterprise Nation members can access in-depth advice on branding, marketing plans, social media and attracting new customers.
Discover the full range of member benefits
Enterprise Nation members can access the following presentations and videos to help develop their PR strategy (you need to login to view these posts):
Chris has over a decade of experience writing about small businesses and startups. He runs Inkwell, a content agency that helps companies that sell to small business owners grow their audiences through content marketing. You can find him on Twitter at @CPGoodfellow.