BLOG
Common business challenges solved (Part two)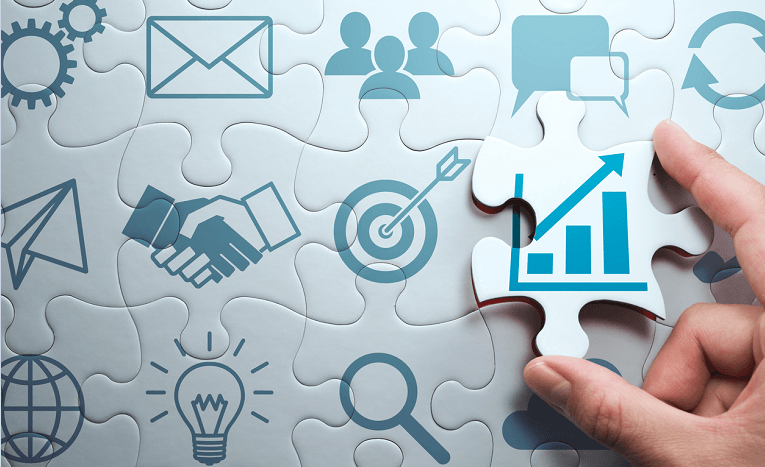 ---
Posted: Wed 2nd Sep 2020
In sports, the measure of fitness is not just in how much you can lift but in how fast you recover. Like athletes, a business owner must spend time building up its different parts to create a strong foundation. But knowing when and how much is a constant challenge for every business, which is why we've asked experts to offer their advice on overcoming common challenges.
In the first post we shared six business solutions ranging from how to manage cashflow and paying tax to planning and strategy. This week, six more business advisers share their tips to help you steady the ship or bypass common pitfalls to keep your business growing on the right path.
In this post you'll find answers on:
How to maximise customer relationships

How and when to start exporting

Overcoming mental barriers to success

Self-awareness and effective leadership

Managing a remote team

Improving team engagement and culture
You can book a free one-hour call with the advisers featured as well as lots more experts as part of the Recovery Advice for Business scheme. Existing Enterprise Nation members can find an adviser here. If you're not a member, sign up for free here.
1. Maximising value of customer relationships
Many businesses chase new customers at the expense of existing relationships. New customers cost time and money to acquire. It's about finding the right balance between keeping customers longer, increasing their spend, creating referral opportunities, and new client acquisition.
Sales expert, Daniel Plowright, managing director of Enquir3 Ltd, explains: "To do this businesses need to understand why customers buy. Those reasons may have changed significantly over the last few months.
Customers are motivated to solve a problem. What problem does your product or service solve? You need to demonstrate how you do this better than any of your competitors and tell your story is the most compelling way."
To maximise the value of your customers Daniel recommends:
Implement a process for gathering customer feedback. Make sure this is representative, not just those who say you a 'great' or 'terrible' but the vast majority who do not typically respond to online feedback requests.
Then take the following action:
Make sure you respond to any constructive feedback. Deal with any issues, don't be defensive.

Investigate opportunities to upsell, cross sell or increase purchase frequency. Conduct a gap analysis to identify opportunities to sell more to existing customers.

Ask for referrals, and make sure you act on the introduction.

Ask for testimonials and turn the best ones into case studies. Use these to promote your business and tell the story your customers want to hear.

Check your website! Is it up to date with your current service offering, availability and a clear call to action.
You have a great product or service, the above actions will make sure you have the greatest chance of success.
2. How to start exporting
When small businesses start thinking about export growth the first two challenges they come up against is knowing how and where, according to Mike Wilson, CEO of Go Exporting. Next it's finding relevant business partners.
If you're looking to export Mike recommends:
"When deciding which markets offer the greatest opportunity, market size in pure value terms is just one of several factors which needs to be considered. It's important to assess all factors such as barriers to entry, currency, political risk, logistics, competition etc. We a custom template to create scores to compare markets in a meaningful way.
Once you have a priority list, you need to look at how to reach the market and carve out a market share. The first important factor is FOCUS, matching your ambitions to your resources in a methodical way to ensure you are not overstretched. Next is choosing the right partner. A distributor or agent is effectively your biggest customer so selecting the right one is critical. Don't be tempted to rush this final stage, it can make or break your success."
3. Overcoming mental barriers to success
Lucy Patterson, founder of Flourish Unlimited, finds it's often not the everyday business challenges that create the biggest hurdles for entrepreneurs but the subconscious barriers.
In her experience working with female entrepreneurs, these barriers, usually regarding mindset and emotional resilience, have either been compounded by the influence of others over a period of time, or subliminally created for themselves to act as armour or a defence mechanism, should the business objectives not work out as planned.
To unlock potential, Lucy recommends:
"At Flourish Unlimited, we impress the importance of healthy emotional resilience levels and a growth mindset throughout our Whole Woman program of support. We recommend that every day of your week you need to work on at least one of Ginsberg's 7 Cs of Resilience.
Remind yourself what you're Competent in, create an anchor point to a time you felt truly Confident, reach out and Connect with someone you can add value to, express your true Character, morals and ethics often, Contribute more than you withhold, acknowledge those days when you're not Coping and seek support, and finally, Control what you can, influence what you can't control, and let the rest go!"
4. Self-awareness and effective leadership
Richard Bateman, business coach and change leadership consultant, sees many small business owners struggle with personal resilience and leading others through the uncertainty. Especially in the current situation, there is the added challenge of keeping people motivated, where teams are now dispersed and are having to collaborate remotely.
Richard adds, "The recognition that many leaders have had that they don't have all the answers has been quite tough for some - so self-awareness and self-management has been key."
Richard recommends for business owners and leaders:
In many of these situations, coaching can help a leader to build self-awareness to understand how they can best show up for their people, coupled with simple strategies to build personal resilience.
In terms of the broader team, the most effective leaders have:
Ensured short and regular check-in time with their team members to see how they are (i.e not a performance conversation, more an overall wellbeing conversation)

Adapted their management style to respond well to people's broader concerns about health, family and job security

Provided greater flexibility to employees to enable them to get their work done while addressing the other urgent priorities that the crisis has brought (e.g. home schooling)

Found ways of bringing the team together virtually to keep team bonds strong.
5. Managing a remote team
Employers who previously thought that homeworking wouldn't be suitable for their business will now be thinking about a new normal for their workforce. David Hudson from HR Dept Clapham suggests a plan can help to ensure a smooth transition and highlight potential HR hurdles that you might face.
David recommends a few tips for homeworking:
Employee health and safety is still your obligation. Although you'll no longer have a premises to maintain, health and safety still matters. A risk assessment for homeworking can help to protect employees and your business and should be updated periodically.

Contracts need updating. By continuing home working for those who would ordinarily be working elsewhere, you are making a permanent change which needs to be reflected in updated contracts. You can add a homeworking policy which details your new processes.

Losing human connection. Regular contact is crucial, not just to monitor workflow but to understand the well-being of your team. You may also want to consider meet-ups to combat loneliness and strengthen team dynamics.

Company culture could change. With everyone now working from home permanently you may notice some informalities creeping into your company culture. Just make sure it doesn't go so far as to cross the line and that company policies are clear and accessible.
6. Team engagement and culture
Jo Holliday, employee engagement consultant at Triskelion Associates, finds a particular challenge for many small business owners is the desire to be at the centre of all decision making and retain ultimate control. This can lead to a team feeling devalued and disempowered. Creativity becomes stifled and a risk averse culture emerges as people are nervous of making mistakes.
According to Jo, there are a number of strands to improving team engagement:
Involve the team in creating a set of guiding principles that everyone buys into.

Be clear on what you expect of people and give them all the necessary training and support to do their jobs well.

Give regular feedback so that people know what they have done well and what needs to be improved.

Have open two-way communication channels so that people know what you are thinking and they can share their thoughts and ideas with you.

Include people in the decisions you make so it helps build their confidence in decision making.

Celebrate mistakes so that the team can learn from them. Be open about your mistakes so that people know it's OK not to be perfect.

Trust people to do the right thing.
If you find yourself as a business leader struggling to do any of the above - get a coach who can help you!
Do you have a challenge and need advice?
Enterprise Nation members can find an expert who can act as a sounding board. Advisers who mention 'Recovery Advice for Business' in their profile are offering up to one hour of free advice. If you're not yet an Enterprise Nation member, sign up for free here.

Attend a 30-minute Lunch and Learn webinar. Over 5,000 small businesses have joined these sessions for daily doses of business tips.

Access Amazon Small Business Accelerator e-learning, a free online educational programmed designed for anyone looking to start or grow a business.
Hello, I'm Amanda, Enterprise Nation's adviser community manager. I oversee communications, content and events for our active and collaborative adviser community. I'm here to help our members make the most of opportunities and ensure we're constantly improving what we offer. Previously, I've worked across a range of professional services industries specialising in diversity and inclusion and corporate culture. I founded an award-winning corporate D&I initiative and led community strategies for a global board-level women's network. An aspiring writer and storyteller. My roots are from Wisconsin but I have lived in the UK for over 11 years. I enjoy going to gigs, fitness, camping, and far away places.