MEMBER STORIES
Nutriri founder Helen James: Building relationships with partners and mentors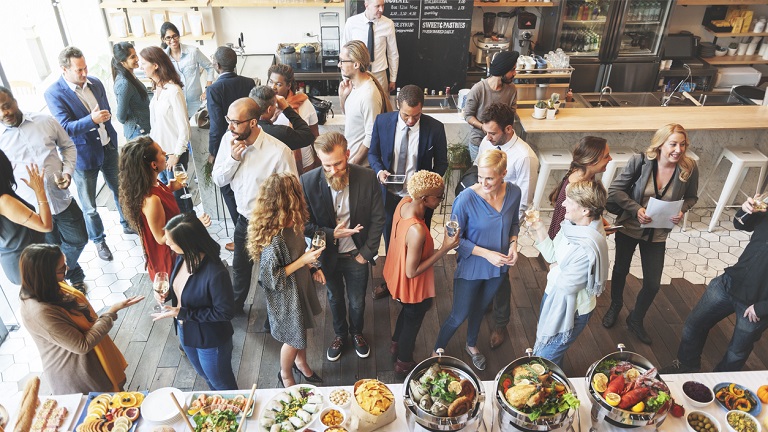 ---
Posted: Thu 29th Oct 2020
Nutriri founder Helen James is on a mission to make people think differently about dieting. Fed up with a culture that leads to yo-yo dieting, she saw an opportunity to help people have better mental wellbeing.
"We teach body confidence and mindful eating through school and workplace workshops," Helen explained.
Nutriri is Helen's first venture, so she joined Enterprise Nation when it launched three years ago to get feedback from other business owners and experts. It's been transformational.
The monthly meet-up
Helen's been attending the small business meet-ups in Bristol since she joined. The group meets monthly to share challenges and provide feedback.
"It's about visibility and contribution. I show up even if I don't have an ask. I'm not attached to an outcome but often something will come up."
Sometimes it's a case of signposting. For example, a local meet-up led Helen to apply for a Bounce Back Loan. In other cases, it's about building relationships with people who can provide the advice she needs.
Finding and working with mentors
Helen met and worked with business coach Dawn Rondeau through Enterprise Nation's platform, which members can use to search for experts.
Meeting people at events led to lots of follow-up coffees with members too, including meeting partners that are now bidding together for NHS wellbeing programmes. One or two of these contacts grew into mentors.
Helen advised members who are looking for mentors to develop relationships through a general chit-chat, so you can understand whether there's a good fit.
"It's important for the mentors to know what their specialist areas are and for a mentee to know what their role is.

"It's OK to have a shopping list if you're looking for a mentor. Then it's a bonus if you can help them as well."
Hosting an online masterclass webinar for Enterprise Nation led to bookings for her own services too, such as mindset sessions and community membership.
Having a local monthly meet-up helped Helen build a network from scratch, including finding advisers who can help propel her business forward.
"I'm always recommending people to Enterprise Nation because it's a national concern but it has a local feel. It has the weight of really high-profile connections and sponsors and it's really accessible."
Do you want to grow your network? Joining Enterprise Nation can help you meet business contacts, advisers and potential mentors. Find out more here.
Help to Grow: Management
A government programme to help 30,000 business leaders improve productivity and growth. Includes a 90% funded, 12-week training course then a period of one-to-one mentoring from experienced business leaders and mentors.
Nutriri* supports better mental wellbeing around food and self. Changing the diet industry 'for good' as a social enterprise. We teach mindful eating with workshops and weekly meet ups; building a network of Nutriri* groups around UK+.