BLOG
Choosing and building an effective relationship with your virtual assistant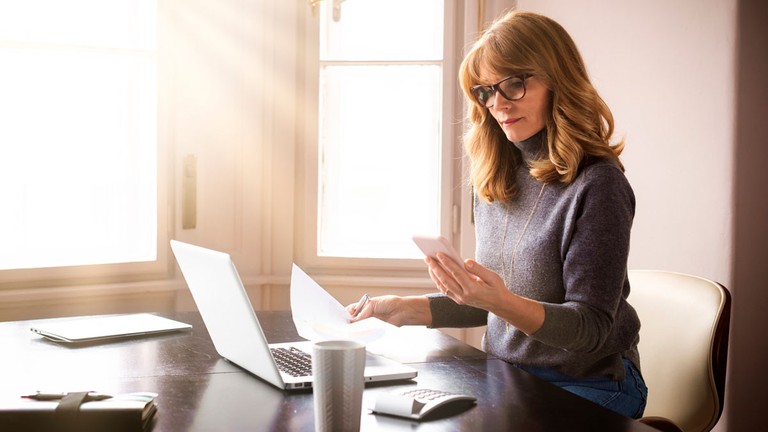 ---
Posted: Fri 9th Jul 2021
In Part 1 of this mini blog series, I focused on the 'why' – why you should consider hiring a virtual assistant (VA), and the 'how' – how do you know when and what to outsource to your VA?
In this Part 2, I want to focus on how to find the right VA for you and how to build an effective relationship with your VA.
Once you have found a suitable VA it shouldn't take too long for them to learn the ropes. Before you know it, you will wonder how on earth you managed before you hired them!
How can I find a virtual assistant?
You have two choices when it comes to finding a VA – go directly to a freelancer or approach an agency to help with your search.
If you choose to recruit your VA via an agency it will likely cost you a little more, however, it should save you time in the long run.
If you choose to find a VA directly then social media is a good place to start as most freelancers will have an active presence on Instagram or LinkedIn.
What are the key considerations when choosing the right virtual assistant for me?
Whichever option you choose, there are a few things you need to consider:
What's your VA's key skillset? Is it right for your specific tasks?

What is their availability? Can they commit to a minimum number of hours or days per week and how quickly can they turn work around for you?

Likewise, what are your VA's working hours?

Think about data protection – e.g. do they have GDPR-compliant procedures in place?

What are the tax implications for you – e.g. IR35 – will you be their biggest client or do they have lots of small clients?

Are you considering hiring a VA who is based outside the UK? Are there any cultural, language or time-zone barriers?
What are the benefits of recruiting a virtual assistant via an agency?
Despite paying more per hour for your VA, by recruiting via an agency they will do a lot of the legwork for you and should be able to quickly find you the appropriate VA with the right skillsets. An agency is also an advantage as they should:
Offer you access to further skillsets and capacity within a group of VAs

Find you a replacement VA should it not work out with your first VA

Have a good understanding of any tax implications, holiday requirements etc.

Ensure there are GDPR and non-disclosure agreements already in place.
How can I build a great relationship with my virtual assistant?
As with all relationships, it will take a bit of time to get to know your VA.
The key attribute that I look out for when hiring a VA to join my team at Spare My Time is emotional intelligence i.e. the ability to understand and use your emotions in a positive way to interpret situations, alleviate stress, communicate and empathise with others.
If your VA has this quality then they will very quickly understand what you need before you need to tell them, thus making it easy to build a relationship of mutual respect and understanding.
Emotional intelligence aside, here are a few more tips to get the best out of your VA from the start:
Be clear with your instructions - the more detail you give, the more likely that your VA will be able to deliver exactly what you want and how you want it

Do not make any assumptions - your VA should have a lot of experience, however, to begin with, they will not know your individual preferences. Take time to explain how you like things done

Communication is key – keep in regular contact with your VA so you know what they are working on and if things are working efficiently

Track time spent on tasks – most VAs will use time-tracking software and should be able to provide a breakdown of time spent on individual tasks

Onsite work – as a rule of thumb, most VAs work remotely, however, on-site work is not unheard of. Should it be relevant for you, be sure to check this is possible with your VA at the start of the relationship
What are the key benefits of working with a VA?
A VA is an excellent resource available to help support you and your business. In a post-Covid world, and with the rise of flexible working, many small business owners and entrepreneurs have realised the potential benefits of working with a remote assistant. With limited fixed costs and more experience than you might be able to afford from a full-time employee, VAs are a great option for anyone looking to take their business to the next level.
I left the City in 2016 when it became clear that life with small children and a full-time executive career wasn't for me. I wanted to create something that really helped people, like me, who were forging a way forward, balancing work with family life. When my children went to school I realised there were many highly talented individuals unable to return to work due to the limitations of childcare. I also started to meet a number of exciting small businesses in need of support but were struggling to find an appropriate level of flexibility, quality and knowledge for their growing businesses. This developed into a passion for building a solution for both sides. A truly supportive working environment where people can thrive outside a classic 9-5 office structure whist providing reliable, high calibre support to businesses and individuals looking to achieve more productivity and peace of mind. SpareMyTime was born!