BLOG
Why you should book a discovery call with a small business adviser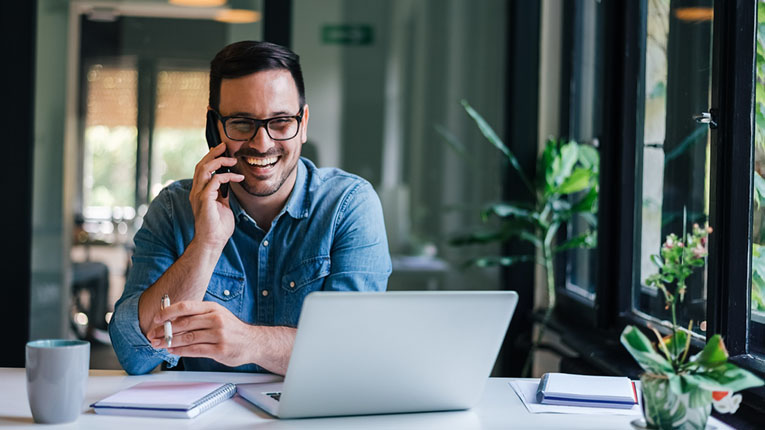 ---
Posted: Wed 17th Mar 2021
Starting or growing a business needn't feel daunting. Being a member of the Enterprise Nation community means there's inspirational content, daily events, online learning programmes and a range of networking opportunities at your fingertips.
Naturally, there'll be times that you'll also need support from an expert; someone who'll provide structured, bespoke services to take your business to the next level.
That's where our network of trusted advisers comes in. As a member, you'll gain exclusive access to the Enterprise Nation marketplace - where you can browse and book services, connect with experts, and book discovery calls.
What is a discovery call?
Quite simply, a discovery call offers the opportunity for you to get to know an adviser and for you both to decide whether you make a good match.
During the free 30-minute session you'll have the chance to share your goals and priorities and discuss the areas where you need support.
By the end of the call, you will know what services the adviser can offer and if they can help you achieve your business objectives. It's important that you establish a connection and feel like the adviser fully understands your needs.
These calls are not just to get free advice (don't forget, many advisers are small business owners just like you, so their services aren't free). Actually, they're far more valuable than that. They're an opportunity to take your business to the next level. They also set the tone for a potentially long-lasting, trusting relationship.
They're a great way to grow your network, too. A good adviser will want to make sure that you're well looked after, so even if they're not able to help you they'll potentially introduce you to someone from their own network who can.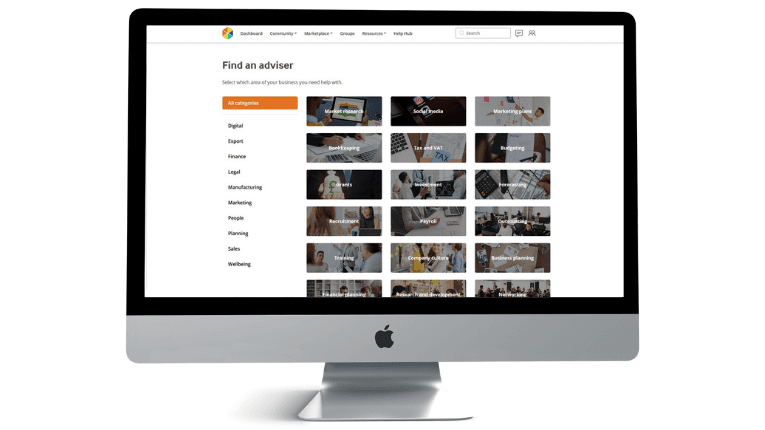 Which adviser should you choose?
Discovery calls are free, but your time as a business owner is valuable. So take a moment to research an adviser and learn as much about them as you can before booking a call.
Read the adviser's bio, view the services that they've listed, and read any content that they've uploaded. Check out their reviews too.
If they seem like a good fit, click or tap the 'request a free discovery call' button on their profile.
Remember, an adviser will want to get to know you too
Every small business is unique, so make sure you've completed your profile and provide as much detail as possible when you request your call. Be sure to include:
What type of business (or business idea) you have

What your goals are / what problem you're trying to solve

When you'd like to achieve your goals

How and when would you like to communicate with the adviser
Prepare for your call
We asked some of our advisers what advice they'd give to a small business member preparing for a discovery call. Here's what they told us:
Be open-minded
It's likely your adviser will offer out-of-the-box solutions. Of course, you're under no obligation to accept their suggestions, but don't dismiss ideas purely because they're new - that's the whole point.
Accept constructive criticism
It's an adviser's job to question you and challenge your existing processes. Sometimes they need to understand what's NOT working in order to develop a solution that WILL work.
Don't just expect free advice
Enterprise Nation is a community; we're all here to support one another. Advisers are often happy to 'give a little' during a discovery call. But remember, they're a business too.
Don't be afraid to discuss money with your adviser
It's not a dirty subject, and neither of you will be able to assess compatibility or discuss a bespoke action plan if you don't.
What happens next?
You'll enjoy lots of experiences, connections and adventures when building a business. A discovery call will hopefully be one of those.
What happens next though is entirely up to you. It's important that you believe your adviser will help you to achieve your business goals, whilst also providing value for money.
Of course, we hope that the call will pave the way for a beautiful working relationship. But if you decide that they're not a good fit for your business, that's OK too - there are plenty more to choose from!
Of course, you can also contact us if you need help finding a match.
Enterprise Nation has helped thousands of people start and grow their businesses. Led by founder, Emma Jones CBE, Enterprise Nation connects you to the resources and expertise to help you succeed.