BLOG
Best of 2022: The top Enterprise Nation Groups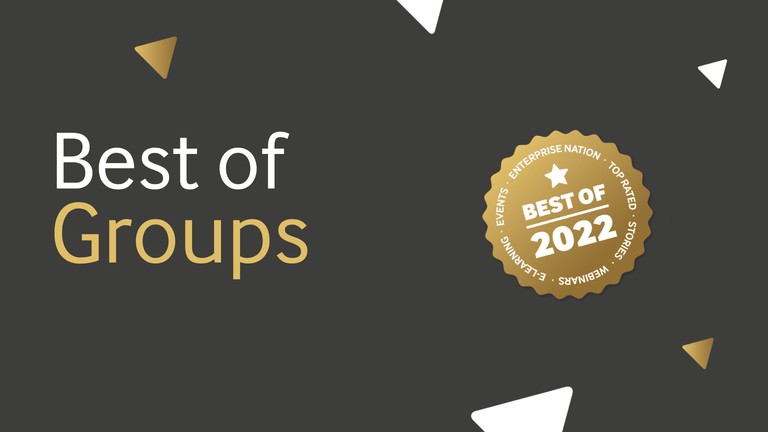 ---
Posted: Wed 21st Dec 2022
Enterprise Nation's many Groups have proven a superb medium for small business owners to network with one another, seek or impart advice, as well as keep up-to-date with all things Enterprise Nation.
Furthermore, there are a large number of regional Groups on Enterprise Nation's platform, spanning the whole of the UK and Ireland, allowing entrepreneurs to connect easily with local, like-minded colleagues.
Picking five of his favourite Groups of the past 12 months is Enterprise Nation's community maestro, Owen Harding.
If you're an entrepreneur hoping to open doors and access a vibrant and buzzing community of peers, get stuck into Enterprise Nation's Groups today!
---
StartUp Show 2023
There's no better place to start than StartUp Show.
It's fantastic seeing budding entrepreneurs utilise this group ahead of StartUp Show each year, introducing themselves and their businesses to fellow members.
This Group also presents a good opportunity to familiarise yourself with next January's event, and ask questions ahead of the action.
Join the StartUp Show 2023 Group here.
---
Grow your business with video (and digital) marketing
Operated by Enterprise Nation adviser and digital marketing expert Jeremy Mason, joining this Group is a no-brainer for anyone who hopes to harness the power of video.
Jeremy is deeply passionate and committed to filling this group with plenty of resources to do exactly what it says on the tin: growing your business with video and digital marketing!
Join the grow your business with video (and digital) marketing Group here.
---
PR tips for small businesses
Next up we have a Group run by the famous PR adviser Amanda Fitzgerald.
Amanda's Group is a leading light on the platform, where the quality of content and her commitment to clockwork-like posting imparts regular, priceless information to any business owner hoping to boost their PR.
Join the PR tips for small businesses Group today.
---
Green businesses
The green businesses Group was recently taken over by Dakota Murphey, one of our fantastic and most active advisers.
This group has become something of a hub for SMEs to locate resources and upcoming events to support them produce green and sustainable output.
Join the green businesses Group today.
---
Women in business network
Last but by no means least, it's the women in business network, hosted by Enterprise Nation's own Amelia Hooley.
If you're a female founder with a thirst to collaborate, troubleshoot or simply chat with over a thousand other Group members, be sure to sign up today!
Join the Women in business network Group today
---
Have a look through Enterprise Nation's many Groups today!
Hello, As Enterprise Nations' small business community manager I'm on hand to assist you in finding the support you need. Guiding you through every step of your user journey, I can match you to the resources needed to help you develop your business through a seamless platform experience. Please contact hello@enterprisenation.com with your questions!