BLOG
Ways to automate your everyday small business tasks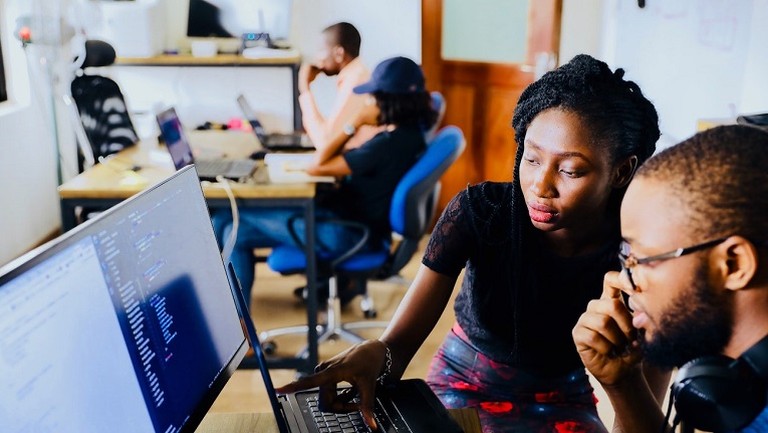 ---
Posted: Thu 2nd Mar 2023
When companies are small or in their initial growth phase it can be all too easy for entrepreneurs, CEOs and leadership teams to overlook the importance of improving workflows.
But when it comes to business processes it is estimated that 60% of occupations could save 30% of their time with automation.
With the immediate need for SMEs to build networks, client bases and brand awareness, some of the in-house stuff can fall by the wayside. However, getting your house in order first allows you to start building up the most precious resource of all: time. Something we can all agree we would like more of.
Artificial intelligence is helping in this regard and is playing an ever more prominent part in the working environment. Let's look at the ways business automation tools can help SMEs to work smarter, not harder.
Automating data entry
Data entry can be one of the most time-consuming aspects of any job. Whether it is inputting sales figures into a spreadsheet or recording the timesheets of employees, companies that manually input data are arguably wasting their own time.
Rather than employing one or two, or even more, people to complete data entry tasks, SMEs can gain a competitive advantage by automating their data entry. From document scanning that automatically converts printed information into digital to managing employee leave requests and backing up data, there is a wide range of options available to businesses to automate data entry.
Examples:
Electronic form generation

Integration with other systems for a holistic workflow

Data extraction from websites

Automatic data uploading

Electronic signatures
Streamlining financial processes
One of the limitations SMEs can come across is their inability to hire specialists for certain roles, for example, an in-house accountant. This can lead to entrepreneurs taking on the task themselves or delegating to another member of their organisation because 'they are better with numbers'.
Without the necessary skills, financial processing of orders, invoices, payroll, etc., is a time-sapping endeavour. But tools such as automated invoice processing can improve efficiency, upgrade your compliance and ultimately save your business time and money allowing you to use those resources elsewhere.
Once the invoice is approved, smart automated invoice processing software connects with your accounts software and imports invoice data ready to be used with fewer admin steps. With 100% capture accuracy, automated invoicing is a more secure way to capture important financial information while avoiding the risk of human error.
Automating marketing tasks
Small and medium businesses face the difficult challenge of growing brand awareness and getting themselves on the radar of potential customers. With almost all companies these days relying on digital marketing practices to boost their brand presence, SMEs must also enter this crowded environment and compete.
And so, whether you are a bespoke bakery, wedding photographer or an e-commerce store, digital marketing has to be a key consideration. Teaming up with a marketing agency is often considered a good way to boost your online profile but a small change that SMEs can make before committing to a marketing partnership is to automate their social media posts.
From scheduling posts weeks or months in advance to ensuring you have an active presence with chatbots that improve your engagement with your customers, automation is key for making an impression with your marketing efforts.
Marketing automation tools can further assist through audience targeting, workflow integration and social media trend tracking to help improve your relevancy.
Streamlining customer service
There is no secret behind the fact that customer service is essential for business success. While some companies are so large they can seemingly get away with treating their customers poorly, either because they offer convenience or are a major player in their market, others don't have that luxury.
For SMEs, customer reviews can make or break them, and the sooner you improve your online ratings on sites like Google, Yelp, Tripadvisor or Trustpilot, the sooner others will begin to trust you.
For example, the Google Business Profile of a company is viewed by 63.6% of consumers who use it to read reviews and steer their decisions about whether to choose that company or not.
Some of the best examples of automation to improve the customer experience are chatbots, which can solve common issues and concerns without the need for human intervention. As AI improves, these chatbots will be able to solve more complex problems, meaning fewer issues escalating to a human member of the team.
Further automation solutions that can help SMEs improve their customer service include automated internal workflows to deal with customer requests and problems, fast online booking systems, route optimisation software for deliveries or automated scheduling interfaces for anything from plumbers to hairdressers.
Reducing operational costs
Employees are commonly one of if not the biggest expenses of a company, therefore any way you can optimise their workflows, the more value you get from them. For example, reducing the time spent invoicing by 250% and combining this with other similar efficiency gains greatly improve organisational efficiency.
We can also eliminate basic human error from data entry tasks, which may be caused by reading the wrong figure or pressing the wrong key on a keyboard, something automation does not do. Human error accounts for 49% of all business interruptions and so it can be highly costly.
This error reduction can also help make workplaces safer, from avoiding bottlenecks to predicting risk, which can prevent jobs from being delayed due to workplace injury and the following investigation.
Companies can gain more time through report generation tools, continuously develop their workflows to be more efficient and reduce information gaps through real-time information sharing.
Is automation the answer to improve SME performance?
There is no doubt that SMEs must consider the cost of implementing automation tools versus the costs of manually completing the same tasks but the biggest benefit is the time saved.
Coupled with greater compliance and reduced human error, automation services help companies improve their accuracy and reduce not only the financial penalties of those errors but any reputational damage too.
Furthermore, improving the customer experience through automation can only help enhance a company's reputation and contribute to its future growth.
Relevant resources
---
Connect with Dakota on Enterprise Nation today for more brilliant business support!