BLOG
Are you a thought leader?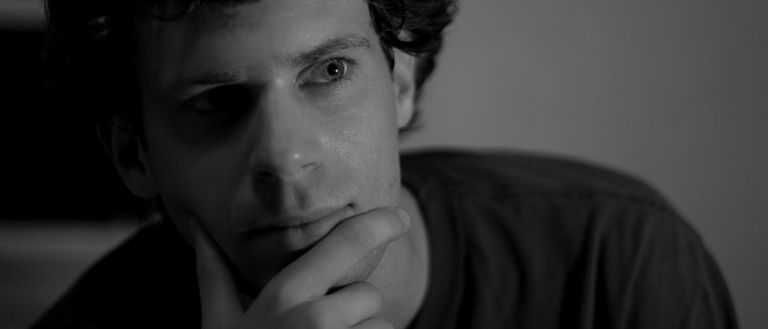 ---
Posted: Wed 18th Jul 2012
Today sees the publication of our latest eBook, Becoming the Expert: Enhancing Your Business Reputation Through Thought Leadership Marketing by John W Hayes. An explanation of the benefits of building your profile in your industry, it also offers a complete guide to how to achieve a high profile.
But what is thought leadership? And how do you know if you've got the potential to become prominent?
What is thought leadership?
Thought leaders position themselves as experts in a particular industry or discipline and share their insight with a wider community, writes John (pictured left). Thought leadership marketing takes this insight and uses it to build brand, generate leads and ultimately drive sales. When you see a reputed expert on a subject quoted in a news article, or a video on YouTube instructing you how to do a task, or a blog post offering insight into the latest trends or advances in a particular industry, this is very often part of a wider thought leadership marketing strategy.
They are positioning themselves as experts and hopefully setting themselves up as a potential business partner for interested parties. A good thought leadership programme will help you to maximise results from your marketing budget. It should also go some way to reducing your reliance on dated business techniques, such as cold calling, while helping your business to shorten its sales cycle. By carefully positioning content, you will not only attract attention to your business but also help qualify leads (ie, sort the wheat from the chaff) and even solicit enquiries and orders. Some businesses are built on very little more than great thought leadership and a good transactional website - although most of us will still have to pick up the phone and speak to the occasional prospect or client from time to time. In this respect, you can think of thought leadership marketing as your hardest working employee. You could hire someone to sit on the phone and call between 30 and 40 prospects every day, perhaps generating one or two warmish leads to follow up on. Alternatively, you could spend half a day writing an 800-word article, publish it to a blog or trade publication, where it can potentially be read by many thousands of readers, and have the leads come directly to you. Thought leadership marketing empowers individuals within corporations to evangelise outside of the normal constraints of marketing. It is agile, adds personality to a brand and is perfectly suited to the socially networked world in which we live. Undoubtedly, social media will play a huge part of your thought leadership strategy, but be warned, it is neither the foundation nor structural makeup of your programme. Many people are socially connected; few are thought leaders.
Are you a potential thought leader?
To find out whether you have the potential to be a thought leader ask yourself the following questions. If you answer yes to them all, you are halfway to thought leadership.
"¢ Do I possess a detailed knowledge of the industry I work in?
"¢ Do I have an opinion about various topics within my industry?
"¢ Do I have the ability to communicate my opinion effectively (either written or verbally, although preferably both)?
"¢ Am I able to demonstrate my opinion is worth listening to, using case studies or references?
It is important you answer these questions honestly. Many people try and position themselves as thought leaders without the right credentials. Some even get away with it and make a name for themselves, often at the expense of people seeking quick wins and get rich quick schemes - the internet is full of these. Don't be tempted to do this yourself - your reputation cannot stand the risk. Experience is the only thing that makes thought leadership credible. If you've got it, then you should go for it. Next week: 10 steps to thought leadership
About the author
John W. Hayes has been helping small and medium-sized businesses develop their business strategies online for almost as long as the internet has been in the general public's consciousness. He's also worked alongside some of the biggest names in ecommerce and written a wide variety of white papers, blog posts and guest editorials for trade and mainstream publications. You can follow him on Twitter or get updates from Facebook.
Buy Becoming the Expert
[product id="" sku="9781908003355"] Photo credit: Dave Hosford
Enterprise Nation has helped thousands of people start and grow their businesses. Led by founder, Emma Jones CBE, Enterprise Nation connects you to the resources and expertise to help you succeed.