BLOG
Apps and m-commerce: What kind of app for your business?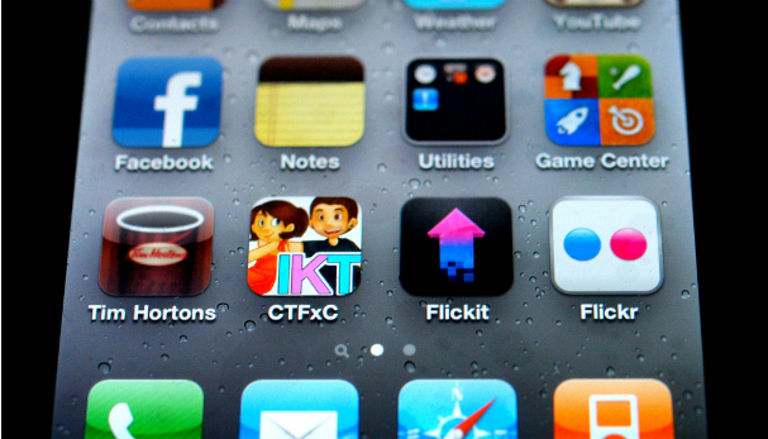 ---
Posted: Tue 3rd Apr 2012
A catalogue app or a lifestyle app? A time-saving app or a price-comparison app? In the third of four extracts from his Brightword-published book, The Small Business Guide to Apps, author David Howell  looks at how to work out what kind of mobile app would be most suitable for your business.
The kind of app your business could benefit from should be carefully assessed, as the level of resources your company may have to commit to your app's development could be substantial, writes Dave Howell (left). Apps in the commercial space tend to fall into a number of key categories:
Apps that extend the core business proposition of the enterprise with mobile access to their catalogues.

Apps that reinforce a company's branding via lifestyle apps that can often be linked to games, other multimedia or marketing via app based competitions.

Apps that have embedded advertising for a company's goods or services. Apps like this can also be used to co-brand with commercial partners.

Apps that save users time and/or money. Price comparison apps and the new range of QR code scanning apps are good examples.
Innovation matters
Your business' app could fit into one of these categories, or you may have come up with a completely new and original idea for an app that could create an entirely new category. This is the Holly Grail of app development. If you can innovate with something new, then legions of potential customers await. With apps stores like Apple's seemingly bursting at the seams with every conceivable app, it can be difficult assessing whether yours could make any traction and stand out from the crowd. Services like uQuery and 148Apps can give your business more insight into how apps are being bought and used. However, don't think that your business has to reinvent the wheel to be successful in the apps market. Many businesses develop apps that already exist in the marketplace. Their unique selling point is that their apps are better than anything else on the market. Better can mean higher quality design and graphics or a more intuitively designed interface. Often, innovation can simply mean doing things better than the competition.
Researching the apps market
Initially spending some time researching your new app is vital to gain an insight into how the current app market links to your business sector. Look for the market leaders that have apps that rank highly in Apple's Apps Store and the other apps stores for each of the operating systems your business wants to support. Many of the best apps have come out of a need that a business has identified. Ask your customers what they would like to see in an app if you developed one. And don't forget your business' commercial partners. You may be able to develop an app together that could be mutually beneficial especially if your business operates in the business-to-business sector that is just beginning to see how apps can be used to forge close commercial partnerships and reach new customers. Another highly effective way to use the apps market is to use your company's existing products that could interface with a smartphone with a specialist app to drive the hardware. Good examples in this area include universal remote control devices and accessories for the cameras that all smartphones have built in as standard.
More from The Small Business Guide to Apps
Ask Dave
Dave is answering your questions about apps and small businesses in our Community. If there's anything you'd like to know, go ahead - ask a question!
Buy the book
You can buy Dave's Small Business Guide to Apps as an eBook for the special offer price of just £4.25. Photo credit: Michael Gil
Enterprise Nation has helped thousands of people start and grow their businesses. Led by founder, Emma Jones CBE, Enterprise Nation connects you to the resources and expertise to help you succeed.