BLOG
An essential guide to preventing small business payroll mistakes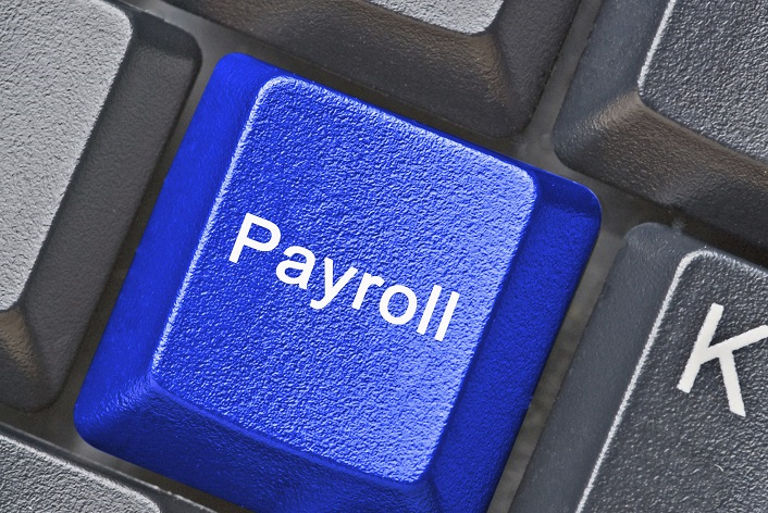 ---
Posted: Wed 18th May 2016
A smooth-running payroll system is vital to the success of any small business. Staff payment problems can lead to low morale, poor productivity and perhaps even a government audit. Find out how to avoid common mistakes when it comes to paying your employees in the latest in a series of guides from Xero.
Payroll needs planning
Payroll responsibilities can seem daunting when you first start a small business. But with a little care and planning you can avoid common mistakes. Planning will mean that staff are paid regularly and on time - always a happy outcome. It will also ensure that your payroll records are up to date and meet legal standards.
Who really works for you?
Not everyone who works on your premises is considered an employee. If you have contractors or freelance workers you'll need to check the rules carefully.
For example, you may have a contractor in your office with their own desk. But if you're their only client, the government might conclude that they are an employee.As long as you read the rules thoroughly, you can avoid being caught out.
Ask contractors for written confirmation that they have other clients, are self-employed, and/or have their own tax reference number. This will help you avoid being stung for their tax bill, should the government decide that they are on your payroll after all.
Involve your staff in payroll decisions
As much as your employees may love working for you, it's unlikely they'd do so if they weren't being paid regularly and on time.
Small businesses may be flexible enough to accommodate their employees' payroll requests. For example, some companies choose to pay on a fortnightly rather than a monthly basis. This often gives staff greater control over their own bill payments and expenses.
Even changing the monthly payment date could be helpful. If most household bills fall due on the 28th of the month, for example, choosing a payroll date of the 26th rather than the 30th could make all the difference to your employees.
Involving your staff in these decisions will make them feel more valued. And having staff that feel valued is proven to enhance productivity and reduce staff turnover.
Understand your employees' tax codes
Tax codes can change for a wide variety of reasons, including salary, benefits, bonuses, student loans, past employment and seniority. Get them wrong and you'll have some costly recalculations to carry out, not to mention embarrassing explanations to the tax authority.
So put your employee's tax code in your payroll software to work out how much tax to deduct from their pay throughout the year and update all changes promptly.
Handle errors with common sense and compassion
Mistakes happen. If you discover an overpayment or underpayment, discuss it with the staff member concerned before you take action. If you take an overpayment all back in one go, it could bankrupt your employee.
Even if it doesn't, it's unlikely to improve their morale. If you take back smaller amounts stretched out over several months, it's likely to work out better for them and your business.
Talk to your tax office
Although independent tax advisers do exist, it's usually better to get information straight from the horse's mouth. So if you have questions about payroll issues, ask HMRC for advice.
HMRC has online guides especially for small businesses, so the government department's website should be your first port of call when looking for payroll information.
Have backup systems in place for added security
Don't rely on a single bank account, computer or employee to handle your payroll. The risks of failure are too high. Have more than one business bank account, in case you can't get into your main account at payroll time for some reason. This is increasingly common due to some ancient banking IT systems and ever-more-ingenious hackers.
Using online accounting and payroll software to store financial data, is a surefire way to reduce any potential payroll risks. With cloud-based software, your information lives online and not on your hard drive. This means it's guarded to the highest level and no one will be able to get to it unless they have your login. In addition to this, all data is encrypted and backed up nightly in offsite servers.
Cloud accounting software also enables you to invite unlimited users to your organisation. This means you don't need to rely on one person for pay day and you'll be able to train several of your staff to handle the payroll. You can also choose the access level of employees to ensure that no one accesses data they shouldn't be.
Payroll is important not only from a financial point of view, but it directly affects your employees so it's key to the success of your company.
Take the time to set up a robust payroll system, and use good quality software. This will not only help you avoid common payroll problems, but it will help your business to run smoothly.
Grow your business with Xero and save 50%. Xero's online accounting software helps over 130,000 UK subscribers to stay on top of cashflow. Xero is giving Enterprise Nation members an exclusive discount. Get 50% off Xero for six months.
More from the series:
Enterprise Nation has helped thousands of people start and grow their businesses. Led by founder, Emma Jones CBE, Enterprise Nation connects you to the resources and expertise to help you succeed.