BLOG
A guide to securing small business finance from lenders other than banks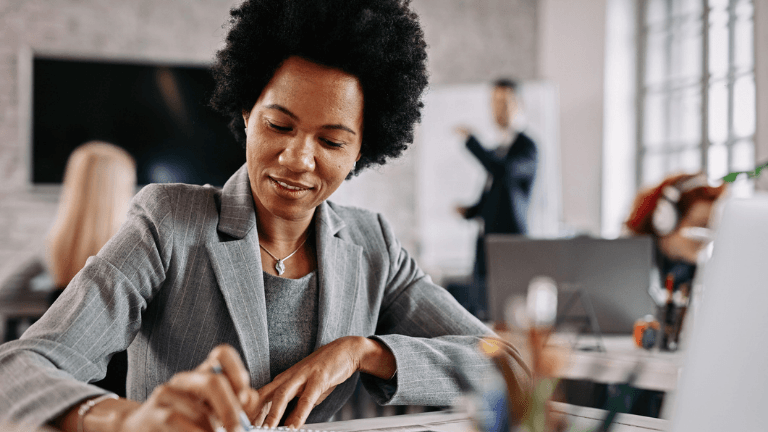 ---
Posted: Tue 17th Aug 2021
When seeking finance, most businesses go straight to their banks without considering other sources of funding. Here, we look at what those alternative sources might be and how to determine whether they'd be appropriate for your business.
The need for finance
When setting up a new business, one of the first questions you must answer is 'Will I need finance to get up and running?'
This might be to fit out a premises, pay staff wages while they are training, buying equipment or simply to get the business going.
Many businesses start off with owner's equity – money they put into the business themselves to fund the start-up. But when they get the business going, they may need finance from others.
Here, we consider sources of finance other than the banks.
Focus on cash flow
As with all start-up businesses, you must pay attention to your cash flow. Often a business can get by without raising finance if it manages its cash flow well.
This is particularly necessary if your business buys and/or sells on credit, meaning receipts and payments can be delayed. As such, you must know your current bank balance and how you expect it to change over the next three months. You must also have regular procedures for chasing overdue payments from customers.
Good financial management not only helps controlling cash flow, but reassures finance providers as well.
If your business is growing, it'll almost certainly need more working capital. Arrange your finances in such a way that you're anticipating a need for more money. Doing this in plenty of time demonstrates to finance providers that you're in control of your business.
Getting the appropriate finance for your business
If you decide you need finance, here are some key questions to consider before approaching finance providers:
How much are you looking to raise?

How long do you need the money?

Is money needed for growth or to sustain your business?

Are you prepared to offer security over an asset, whether a personal asset or a business one?

Are you prepared to bring in an outside investor and give up either a minority or majority stake?

If you're seeking to borrow money, how will you pay it back?
To answer these questions, you often have to prepare a profit and loss account and cash flow forecasts looking ahead up to three years.
Types of start-up finance (not including banks)
Friends and family
You can inject money into your business either using your own funds or money from friends and family.
People who have previously run a business are often more prepared to lend or invest. This can be by way of a loan or equity finance.
It's important to understand the expectations of family and friends on what they will receive back and when. To avoid arguments, put the key features of the arrangement into a written agreement.
Credit cards
A regular source of finance for start-up businesses, often used for expenses such as travel, stationery, petrol and vehicle repairs. They're a good way of smoothing out unexpected big bills. However, allowing credit card debt to get out of control will damage your credit rating.
Credit unions
The Association of British Credit Unions (ABCUL) website tells you where credit unions and their services are located. Some larger unions offer current account facilities. Saving with a credit union (usually for a period of at least three months) can allow you to access lending facilities.
Community Development Finance Institutions (now Responsible Finance)
Community Development Finance Institutions (CDFIs) (now known as Responsible Finance) are social enterprises that provide affordable finance that would otherwise not be available. By making loans, they are able to recycle this finance again and again into neighbourhoods where it's most needed.
CDFIs lend money to people who are unable to get finance from high-street banks. They fill the gaps in mainstream lending, addressing failures in the market and offering an affordable alternative to high-interest doorstep lenders. There are around 60 active CDFIs operating across the UK.
Grants
These tend to be made available within specific sectors, so your trade body or association is a good place to make inquiries. Your Local Enterprise Partnership (LEP) should also be a first port of call for grants and training courses.
The government offers help with moving from benefits to work or self-employment and your local Jobcentre Plus will have details. The GOV.UK website has a business finance and support finder.
Start Up Loans
A government-backed scheme, Start Up Loans are aimed mainly at people starting a business for the first time.
Once you make your application online, the Start Up Loans scheme assigns you a delivery partner to identify what stage you're at in your business and to support you in getting the finance you need.
You can borrow between £500 and £25,000. Loans are typically less than £10,000 and average around £7,000. Some second-round loan funding is now available.
Small-scale equity finance
When raising small-scale equity, you sell a share in the business to friends, family, business angels or other private investors.
If you pursue this type of finance, you must be prepared to give other people a say in how you run the business.
As individuals, business angels will typically provide up to £250,000. Many angels belong to a syndicate (a group of investors), which allows them to offer up to £2 million.
Apart from offering finance, many angels are entrepreneurs themselves and have experience of what makes a successful business. If they invest in your business, you get to benefit from this.
If you need over £2 million in equity, you'd need to interest venture capitalists (VCs). They would also look to take a stake in your business.
Convincing angels and VCs that your business offers the prospects for growth that their investment justifies means putting together a comprehensive business plan. This should explain:
your business proposition

your competition

your marketing and sales strategy

the people who make up your key management team

a risk analysis and financial forecasts for five years
Online crowdfunding
The main types are as follows:
Equity crowdfunding: When you sell shares in your business

Debt-based crowdfunding (also known as peer-to-peer lending): Investors lend you money and earn on its interest

Reward-based crowdfunding: Where people pledge money in exchange for some kind of reward
Whichever type you choose, the basic model is the same. Lenders match businesses looking for finance with individuals and businesses ('the crowd') seeking a reward or return.
Personalised finance options for start-ups, small businesses, sole traders, freelancers and other business professionals. Take the Access to Finance tool and get recommendations tailored to your financial needs.
Relevant resources
Enterprise Nation has helped thousands of people start and grow their businesses. Led by founder, Emma Jones CBE, Enterprise Nation connects you to the resources and expertise to help you succeed.