BLOG
8 ways to make your Business stronger with Facebook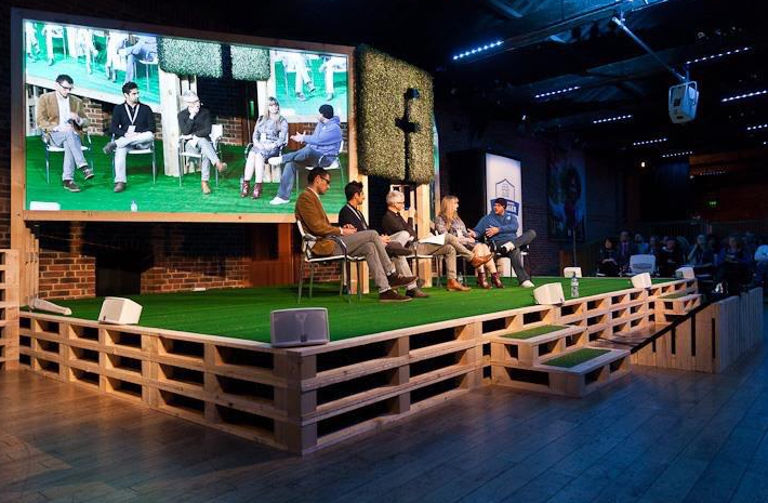 ---
Posted: Tue 27th Jan 2015
The Enterprise Nation team attended the Facebook #fbSME event at The Brewery in London yesterday. This is the first Facebook event of its kind and their team pledged a promise to become more accessible and easier to reach by small business owners, which we think is great news!
Here's what we learnt on ways to achieve business success on Facebook...
1. Figure out your business goals:
Before you even start to think about building a Facebook following, it's useful to outline exactly what your business represents & aims to achieve. Setting specific goals will help guide the direction of your activity.
2. Adopt a mobile strategy:
Did you know that Facebook's percentage of all mobile social sharing is 60%? Time to think of yourself as a mobile business to compete and achieve business success!
3. Make it personal:
Make your Facebook ads relevant to the person that would be seeing them by carefully crafting targeted messages that will appeal to specific segments of your market - this will help increase conversions, which will lead to more sales! Remember, niche markets are mass markets on Facebook.
4. Be patient:
Don't react too quickly to Facebook ad results as different people respond to different things in different ways at different times - persevere!
5. Test and measure:
Run different ads simultaneously, then test & learn which style is most effective with your target audience. You can easily test the success of your adverts with Facebook tools by measuring visitor actions such as purchases or newsletter sign-ups.
6. Review copy:
People like to buy from people. Figure out the personality of your business as consumers and try to keep copy conversational and friendly.
7. Optimise:
Test different variants of your Facebook adverts such as imagery, offer types and messaging and then optimise your adverts on what works best.
8. If a picture paints a thousand words, a video paints ten thousand:
Video is the new transformational wave of communication. 1 billion videos are viewed every day on Facebook and this is growing 50% month on month. 63% of these views are from a mobile device. So, what are you waiting for?
Discover more helpful information on Facebook for Business.
Enterprise Nation has helped thousands of people start and grow their businesses. Led by founder, Emma Jones CBE, Enterprise Nation connects you to the resources and expertise to help you succeed.