MEMBER STORIES
10 social media services to boost your business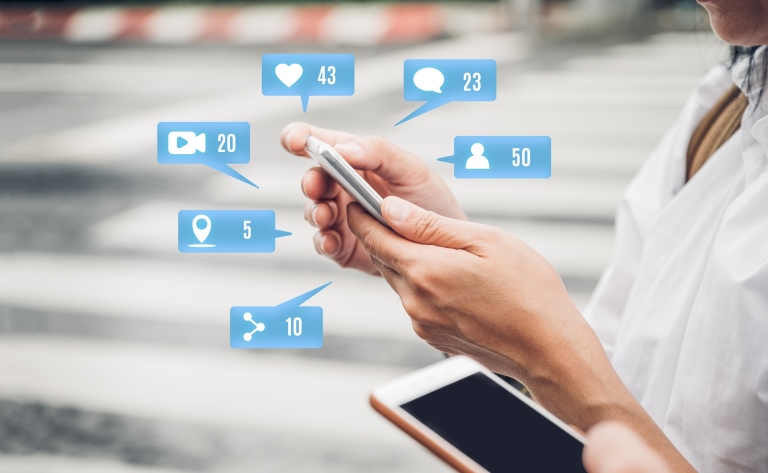 ---
Posted: Wed 8th Aug 2018
When we ask our small business members what their biggest challenge is, getting the word out about their business often come out on top. Social media is a great low-cost way to do this, but it can be a bit daunting, especially if you're not very tech savvy.
Luckily Enterprise Nation adviser members are here to help. We've put together a selection of social media services available to give you a taste of what's on offer. Log in to your membership account to enquire about the services.
Not a member and want to access services from hundreds of advisers? Join today.
Looking for the full works?
Sales and marketing expert Esther Partridge-Warner will review your social media profiles and suggest a strategy to help you meet your business goals. She offers a special discount for Enterprise Nation members.
LinkedIn is especially important for B2B businesses.
Chartered marketer Luan Wise can help you get your profile into shape to ensure it's delivering you those valuable connections.
Need help keeping on top of your Facebook messages?
A Chatamo chatbot could be the answer to allow you to offer automated customer service.
If you want to continue managing all your social media profiles yourself but aren't sure where to start, some training might be for you.
Avocado Social offers events and bespoke in-house training for your business.
Particularly need help on your Twitter profile?
Online marketing consultant Louise Brogan offers Twitter training so you learn your hashtags from your Twitter hours.
Are your social media profiles failing to achieve the results you hoped for?
Pearce Marketing can help with a social media audit which will give you recommendations to boost sales and reputation with existing clients and prospects.
YouTube can be an underrated social media channel
Video can be an excellent place to showcase your products or expertise. Compass Video can help you optimise your channel and get it working for you.
Don't have time to manage your social media accounts?
Then Naturally Social can help. The company's monthly social media management service includes creating a strategy, scheduling posts and reporting on success.
Instagram is the fastest growing social network and a great way to boost your brand.
Social media consultant Jennifer Corcoran can help ensure you're making the most of LinkedIn with a full audit of your profile and a personalised strategy.
Looking for someone to work with you on your social media long term?
Marketing adviser Jack McCaughtrie offers a social media mentoring service which includes monthly meetings to ensure you're on track to meet your goals.
This is just a selection of the social media services that members of Enterprise Nation are offering. You can see all the advisers specialising in social media here.
Not a member and want to access services from hundreds of advisers? Join today.