BUSINESS NEWS
Zurich Insurance and Sambro International criticised for poor payment practices to small suppliers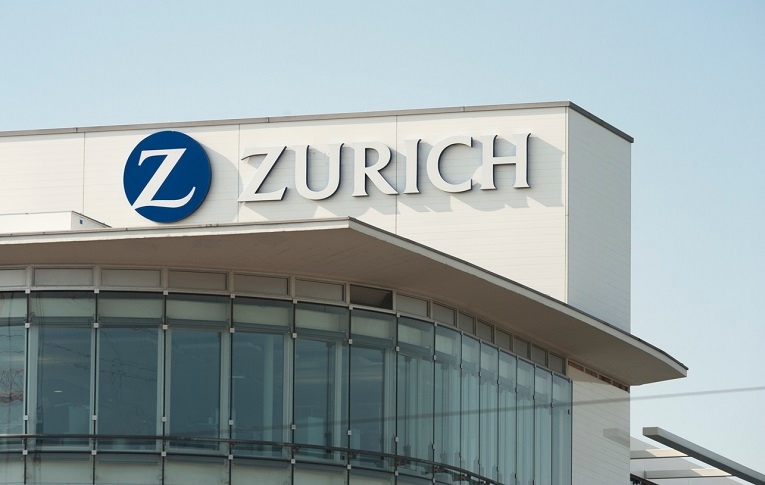 ---
Posted: Fri 13th Sep 2019
The Small Business Commissioner (SBC) has singled out Zurich Insurance and licensed merchandise brand Sambro International for poor payment practices when it comes to settling invoices from small suppliers.
The firms are the latest to be criticised by Paul Uppal, who was appointed by the government to help small businesses deal with late payment.
A small vehicle repair specialist business contacted the Commissioner after they had failed to be paid £1,998.58 by Zurich despite numerous attempts and agreed payment terms of 10 days. After Uppal intervened, the bill was eventually settled but 65 days late.
The delay was supposedly caused by an "administrative error and a breakdown of approval process".
"This is yet another example of a delay in payment caused by administrative errors," Uppal said.
"The amount of time it took to navigate through the company's internal communication system and speak to a person with sufficient delegated responsibility to resolve the dispute, is simply not acceptable.
"As a result of this delay, the complainant was close to incurring interest on their business overdraft which would have impacted their cash flow. As a large insurer, Zurich Insurance PLC must have more efficient systems in place and also realise how the simple failure of their administration processes can impact its small business supply chain."
Zurich apologised and accepted there were delays and a lack of response. It said it will conduct a full review of processes based on Uppal's recommendations and "liaise with suppliers regarding any concerns they may have".
Late payment by Sambro International
Another small business contacted the Small Business Commissioner after not being paid invoices of £3,150 and £2,550 for a graphic design project delivered to Sambro International, which makes licensed toys, stationery and crafts for brands such as Disney and Marvel.
Once Uppal got in touch the bills were paid but the first invoice was settled 56 days outside Sambro's standard contracted terms and the second invoice was 23 days late.
Brian Robinson, financer director at Sambro International, said "We engaged positively with the Commissioner to explain why this had happened and what we had done to improve the procedures, including the adoption of a single point of contact for all payment issues and a dedicated email address.
"We fully understand how hard it can be for small businesses and it was never our intention to cause delay or distress. We have apologised to our supplier and offered to pay interest."
Uppal added: "Sambro International is an established large business that has been recognised for going above and beyond to support the brands they work with but in this instance the same ethos was not applied to its small business supply chain.
"I often find that administration and personnel issues are used as common excuses for justifying late payments, but large businesses must have a greater focus on continually improving their processes to ensure prompt payment and transparency for small businesses."
Poor payment practices by large businesses
The problems with Zurich and Sambro are the latest reports from Uppal to criticism large brands.
He previously slammed retailer Holland & Barrett saying it "doesn't care about suppliers" after it took 67 days to settle a £15,000 invoice and refused to meet him to discuss it.
Figures indicate that that up to a trillion pounds a year is tied up in unpaid bills and analysis of two million invoices by Xero showed that the average British small business is owed £24,841 in late payments on any given day.
The government is considering proposals giving Uppal the power to fine large companies that don't pay suppliers on time.
Related advice:
How to maximise your company's cashflow and save money
How to chase your business' debts and get the cash in
I'm a freelance content creator and event host who helps small businesses and the organisations that support them. I have 18 years of experience as a small business journalist having interviewed hundreds of entrepreneurs from billionaires like Sir Richard Branson to the founders behind brand new start-ups. I've worked for a range of leading small business publications and support groups, most recently as head of content at Enterprise Nation where I was responsible for the prolific output of content on the company's blog and social media. I'm based in Bristol where I run and host regular events with the local small business community and have strong connections to major business organisations in the south west region. In total, I've hosted over 50 events; from intimate meet-ups to conferences with an audience of hundreds including events for international brands like Facebook and Xero. I'm also a big fan of podcasts having hosted Enterprise Nation's Small Business Sessions as well as lots of online events including Facebook Live interviews, webinars and three live web chats from inside 10 Downing Street. With my partner, I co-run Lifestyle District, a lifestyle blog focused on culture, art, theatre and photography. I'm here to help. I'm volunteering free advice calls of up to an hour as part of the Recovery Advice for Business scheme, over the next 6 months. Please get in touch to see how I can help your business.