BLOG
Small business insurance: Your questions answered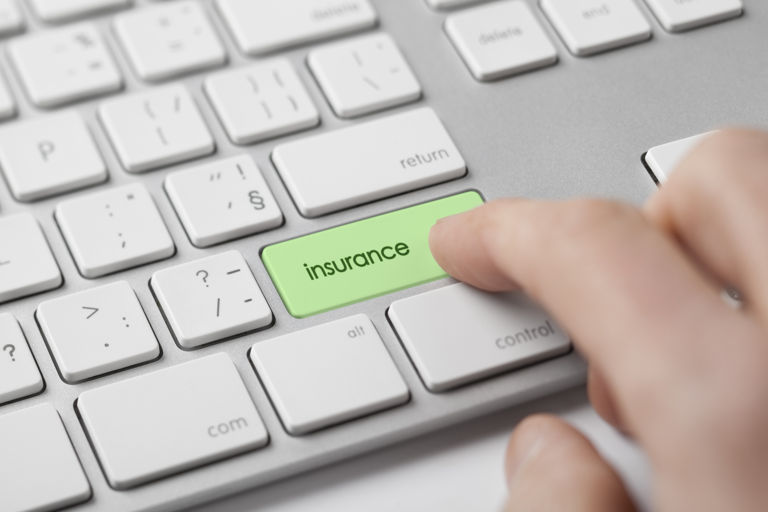 ---
Posted: Mon 28th Feb 2022
No matter how well you run your business, things can still happen that are outside of your control. An accident could take place on your premises, your stock could get stolen or an important piece of data could go missing.
It's important to get the right type of insurance for your business, so that you're covered if something goes wrong.
In this blog, we explain what small business insurance entails, the different products that are available, and how you might go about choosing the right policy for you.
What are the main types of small business insurance?
Every business is different and there is no one-size-fits-all policy when it comes to small business insurance, so be sure to find insurance that can be tailored to reflect your business's specific needs.
Different businesses come with different risks. Someone who gives advice to clients, like an IT consultant or an accountant, is going need a different type of insurance to someone who physically interacts with clients, like a nail technician.
Similarly, if you run your business from an office, you're unlikely to need exactly the same cover as someone who runs their business from home.
You also need to consider the different elements of your business that you'll need cover for. Do you have stock? Do you have employees? The type and size of your business will determine what type of insurance you need.
The most common types of small business insurance are public liability, professional indemnity and employers' liability insurance. It's likely that your insurance policy will include at least one of these elements as your base cover.
You can then add additional features to your policy to cover the specific and unique aspects of your business.
What is public liability insurance?
Public liability insurance covers the costs you would have to pay if a customer or member of the public suffers an injury, or property damage, as a result of your business's actions.
There are a variety of reasons why a customer might make such a claim against your business and many claims are made due to unfortunate mishaps.
For example, a customer could trip on a loose cable at your premises and sprain their ankle, or, while carrying equipment through a client's property, you could accidentally knock a computer off their desk and cause damage to their belongings.
Claims might even be made due to circumstances beyond your control. If the sign above your shop window falls during an extremely windy day and damages a car parked on the street, you'd have to pay for the damage.
Public liability insurance will cover the cost of compensation that you're required to pay out, as well as any legal expenses.
Customers may also want evidence to make sure that cover is in force. If you're a tradesperson, you will often need to show proof of public liability insurance before you can start work in someone's home or on contract sites.
Similarly, event organisers will want to see that retailing customers have public liability before they can attend exhibitions, craft fairs or markets.
What is professional indemnity insurance?
Professional indemnity insurance is integral for businesses that offer advice or handle data or intellectual property belonging to a client.
If a client believes they have suffered reputational or financial damage due to poor advice you or an employee gave them, they could file a lawsuit against you. Professional indemnity insurance would cover your business for any compensation and legal costs.
Professional indemnity insurance will also cover unintentional copyright infringement, unintentional breach of confidentiality, and loss of documents or data.
From speech therapy to architecture, web design to marketing consultancy, professional indemnity insurance is relevant for a wide range of professions.
It's also mandatory for members of some professional bodies and is required by certain regulators. This means it's compulsory for some professions, such as solicitors and financial advisers.
What is employers' liability insurance?
For most businesses with employees, it is a legal requirement to have employers' liability insurance. There are a few exceptions, depending on how your company is set up and who you employ.
If you aren't exempt, you'll need to get employers' liability insurance as soon as you become an employer, and your policy must cover you for at least £5 million and come from an authorised insurer.
If you don't obtain this cover, you could face fines of £2,500 per day, for every day you're uninsured. So make sure your insurance is sorted before you employ anyone.
Employers' liability insurance provides cover against claims made by employees who have suffered an injury or illness while working for you. For example, if an employee becomes ill after being exposed to a hazardous substance in the workplace, or if they sustain an injury after mishandling equipment due to inadequate training.
It's important to remember that you'll also need employers' liability insurance to cover temporary staff, including labour-only contractors and those taking part in work experience.
What cover do I need if I work from home?
If you work from home, the insurance you require will depend on the nature of your business and what you want insured. It's advisable to obtain a specialist home insurance policy to properly cover your business.
Home business insurance can cover you for public and products liability, theft of business money at home or in transit, business interruption if you can't trade due to an insured disruption, such as a fire or flood, and business contents and stock.
What cover do I need if I store stock at home?
For many business owners, your stock is your livelihood, so it's vital that you have the right cover in place in case something unexpected happens.
If you store stock at home, you'll need a policy that includes cover for business stock and contents.
Many home business insurance policies can cover a total sum insured for business contents and stock up to £75,000. This covers furniture like office chairs and desks, business items such as sewing machines or cooking equipment, and the stock you sell.
If your insured items are damaged due to a fire or flood, or if you're the victim of a burglary, having business contents and stock cover will mean your insurer can reimburse you for the cost of replacing the items and get you back up and running quickly.
Do I need different insurance if I work away from home from time to time?
Insurers know that you might need to work away from home sometimes, whether you're travelling for a business trip or even working while on holiday.
Not all home business insurance policies cover the risks of working away from home, so you may need to add additional cover features to your policy. Before you work away from home, check your policy documents to see what's covered and what isn't.
If you're working away, you may want to cover the business equipment you take with you in case it's damaged or stolen. You should also check whether your vehicle insurance is valid for business use.
Relevant resources