BLOG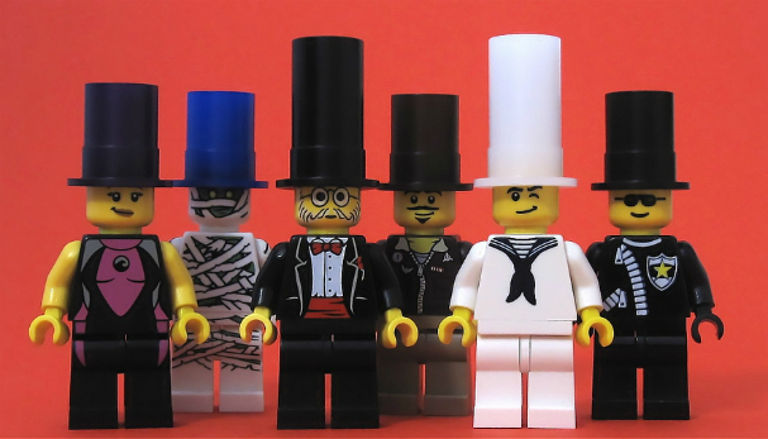 ---
Posted: Mon 26th Mar 2012
As a small-business owner, you have to wear many hats: salesperson, marketing director, IT manager, head of operations, bookkeeper. It can be a challenge to keep on top of every aspect of your operation and as you grow, the challenge increases. Is it sensible to keep plugging away at the things you're not so good at, perhaps at the expense of the things you are?
Independent business consultant Brian Symonds thinks it pays to recognise your strengths and weaknesses and bring in help where help may be needed. Here are his thoughts on how to manage the tricky process of keeping on top of everything.
So many disciplines
I once ran a department of 160 in a national retail business that employed several thousand people. The company had specialists in all the areas that a successful start-up might eventually need : operations, buying, merchandising, warehousing, transport, finance, IT, HR, property and more. If a start-up thinks it is launching with all these skills to hand, even in the modest way relevant to a fledgling's size, the proprietor is probably one confused individual who is going to stretch him - or her - self too far and fail with their core interest. But relax - you won't need specialists in all areas when you start.
Know your weaknesses
Last year I worked with an engineer who needed to turn from a declining service business into a start-up with a product to manufacture. It is to his credit that he realised he needed help to establish a web-shop and to develop all marketing material. For 20 years he had sat by the phone waiting for his customers to call with a machinery problem which he resolved. It was purely business-to-business. With the start-up he was faced with a new challenge : selling directly to the consumers in the great British public. He had excellent product knowledge, but with limited selling skills and no marketing activity he knew he needed help.
Be the face of your business
Part of the solution here was to get him taking a stand at country fairs where he could fulfil a function I always hold highly important : he could be the face of his business in front of all potential customers. He hired practical hands-on help to organise his pricing and to produce support material such as fliers. If you need help, get it behind the scenes. Few people can replicate your own enthusiasm for and knowledge of your products, and you have to put that passion in front of your customers.
Avoid headless chicken syndrome
There is another aspect in which you cannot do everything. You will lose focus if you try to meet every conceivable customer requirement. In January 1990 I joined a highly creative retail company but one with limited records. It had several small warehouses around the office. In February a severe storm took the roof off one warehouse. In moving the stock to safety we uncovered boxes of the lids off stylish tea-pots, kept in case an old dear somewhere smashed her lid and went into a store expecting to buy a direct replacement of just the lid, not even the whole tea-pot. Just think of the working capital tied up in seeking to meet the most outlandish requirement. And the inadequate records of a creative business meant that nobody knew of this stock. There is of course another maxim which illustrates my message : KISS. You cannot do everything. Get advice where advice will suffice, though be wary - you do not need the advice which comes in a bound report that will gather dust on top of a cupboard. Get real hands-on help where you need it  -  it is more valuable. And above all else Keep It Simple.
About the contributor
A former commercial director Habitat and financial controller at British Home Stores, Brian now runs his own independent business consultancy Healden Grove (Wyvern). You can follow him on Twitter at @brianhgwyvern Photo credit: pasukaru76
What do you think?
Do you find it a struggle to fill the different roles of being a business owner? What's your solution? Please leave your comments below.
Enterprise Nation has helped thousands of people start and grow their businesses. Led by founder, Emma Jones CBE, Enterprise Nation connects you to the resources and expertise to help you succeed.