MEMBER STORIES
Your online masterclass host for this week helps with body confidence and wellbeing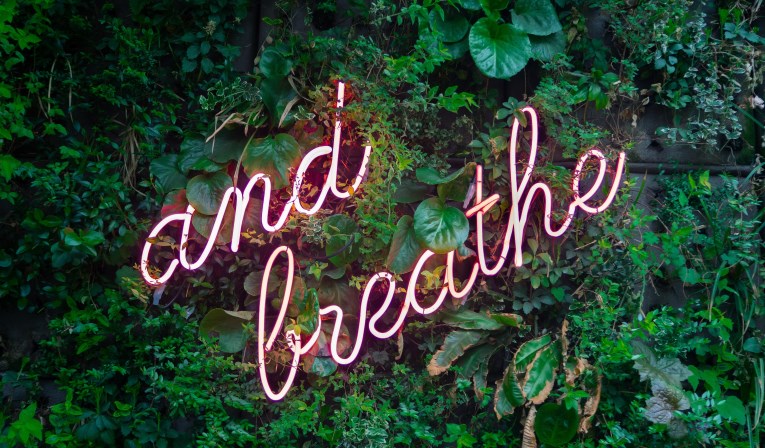 ---
Posted: Tue 5th Feb 2019
Every Tuesday at 12.30pm you can watch an online business masterclass delivered by one of our Adviser members.
This week, Helen James from Nutriri hosts: Solopreneur workplace wellbeing.
Live masterclasses are available for free for Enterprise Nation members or £10 for non-members. Register for this week here.
If you're not yet a member, free online masterclasses and an archive of 200+ recorded masterclasses are just one of many benefits. Join now for only £10 a month.
Describe your business in a tweet.
Nutriri is a not for profit that's ending body stigma and disordered eating, coaching mindful eating and body acceptance to all body sizes.
What is your favourite business book and why?
Ryan Holiday's Ego is the Enemy.
A bit of a harsh title it seems at first, but it delves into the naturalness of ego, its uses and observable pitfalls.
Who is your business hero and why?
There are many; anyone who authentically manages to solve real issues by creating business solutions, that pay for themselves and create enjoyable and rewarding careers for others.
What has been your biggest challenge?
Fluctuating mental and physical health has produced lessons to develop personal self care strategies.
Nutriri is my first business so everything is new. But as I meet lots of other entrepreneurs, I realise that everyone else is just making it up as they go along too.
What has been your greatest success?
Recovering from a burn out in 2018, not 'giving in' and being able to increase personal resilience.
Being able to recruit volunteers who are willing to help build the early stages of our infrastructure and be part of us scaling.
What piece of advice do you wish you had known when starting out?
Don't strive for perfect first time in everything! There has been times I've procrastinated through fear of failing, then realised that failing is the way.
Why do you consider long-term strategic advice important to business success?
We can spend most of our time working in our businesses, and we need an objective view to bring us 'outside' long enough to effectively work on our businesses.
We need to reach out to experts for the areas we don't know enough about.
If you had a superpower what would it be and why?
Remembering names first time.
I meet so many amazing people, have the best conversations and connect straight away but without remembering names! it's a game.
How has Enterprise Nation helped your business?
The support from Enterprise Nation is amazing. The platform really allows a network to be built which is something that can seem a bit elusive when starting your entrepreneur journey.
The opportunity to contribute your specialism and have it kept as 'evergreen content' through blog posts and masterclasses is so valuable.
Register for Helen's online masterclass, solopreneur workplace wellbeing, here.
If you're an adviser member and you'd like to host a masterclass, log in to your member dashboard and go to the content section to apply.
Nutriri* supports better mental wellbeing around food and self. Changing the diet industry 'for good' as a social enterprise. We teach mindful eating with workshops and weekly meet ups; building a network of Nutriri* groups around UK+.