MEMBER STORIES
Your online masterclass host for this week can help you build a strong LinkedIn profile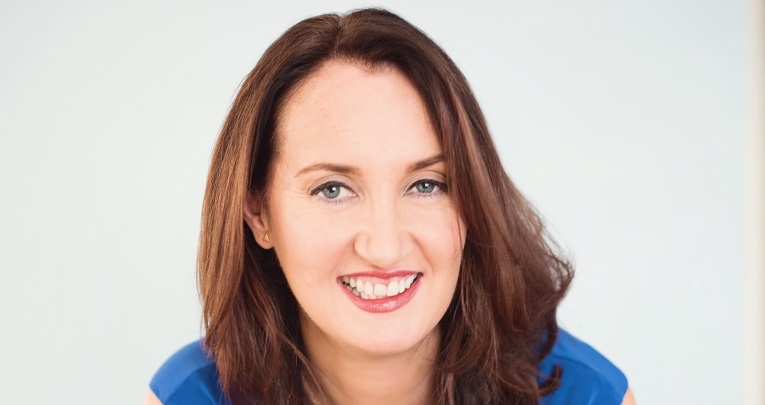 ---
Posted: Tue 23rd Apr 2019
Every Tuesday at 12.30pm you can watch an online business masterclass delivered by one of our adviser members.
This week, Jennifer Corcoran hosted: How to create a solid personal brand on LinkedIn
Live masterclasses are available for free for Enterprise Nation members or £10 for non-members. Register for upcoming masterclasses here.
If you're not yet a member, free online masterclasses and an archive of 200+ recorded masterclasses are just one of many benefits. Join now for only £10 a month.
Describe your business in a tweet.
My Super Connector helps midlife female entrepreneurs and professionals polish up their #LinkedIn profiles and connect with finesse #ENmember
What is your favourite business book and why?
Personal Branding for Brits: How to promote yourself, raise your profile and get ahead...without sounding like an idiot by Jennifer Holloway.
It does what it says on the cover and has given me a great insight into personal branding. I love Jennifer's quirky sense of humour too and I giggled my way through this book.
Who is your business hero and why?
My business hero is Vanessa Vallely, CEO of WeAreTheCity.
Vanessa is a massive supporter and champion of women in business. She set up the Rising Star awards several years ago for women in the pipeline below senior management level and it was my honour to win one in 2016. She is a massive advocate for networking, personal branding, giving value and paying it forward.
What has been your biggest challenge?
My biggest challenge has undoubtedly been the fact that I'm an introverted entrepreneur.
Public speaking does not come easy to me. I prefer posting on social or writing any day!
That being said I've embraced opportunities and have featured on videos, on podcasts, on webinars, on tweet chats, on the radio, hosted workshops and clinics and one-to-ones.
I'll be doing my first speaking gig at a conference in Dublin at the end of May which is both terrifying and exciting.
I've finally come to accept that as an introvert I still have a lot to give and just need to be authentic and not worry about mimicking extroverts in order to achieve success.
What has been your greatest success?
On a personal level it would be finally making the move to beautiful Devon with my husband Mike.
On a business level it would be niching down and focusing on LinkedIn and midlife female entrepreneurs and professionals.
In December I won the title of 'Social Media Influencer - London' from the Venus Awards which was a proud moment. I'm also very proud of my new course 'LinkedIn Profile Success' which I've created to help others find their feet in terms of their personal brand.
What piece of advice do you wish you had known when starting out?
Being you is enough. You don't need to compare yourself to anyone else as all entrepreneurs are essentially winging it in one way or another. Imposter syndrome definitely held me back at the start.
Why do you consider long-term strategic advice important to business success?
At the end of the day, you are not just building a business, you are building a brand and a new life/future.
People buy people and in order to stay on the right track and maintain momentum it's imperative to have advice, be it coaching or mentoring along the way.
Online marketing can feel like a bit of a battle to get exposure and cut through the noise which is why I try to help my clients with a clear social media strategy that they can adhere to and get results from.
If you had a superpower what would it be and why?
I think that any business owner would like the gift of being able to look into the future.
It would be fantastic to be able to predict trends and adapt asap. This year I've had a lot of hindsight versus foresight.
How has Enterprise Nation adviser membership helped your business?
Being an Enterprise Nation adviser member has really helped me to raise my profile and increase my network. I've been featured twice on LBC, been invited to 10 Downing Street and also had the opportunity to become an accredited She Means Business trainer.
I feel part of a community which is so important to me as a sole trader.
Watch Jennifer's masterclass, how to create a solid personal brand on LinkedIn, here.
If you're an adviser member and you'd like to host a masterclass, log in to your member dashboard and go to the 'propose content' section to apply.
Social Media Consultancy