MEMBER STORIES
Your online masterclass host for this week: An expert who can help your find ideal clients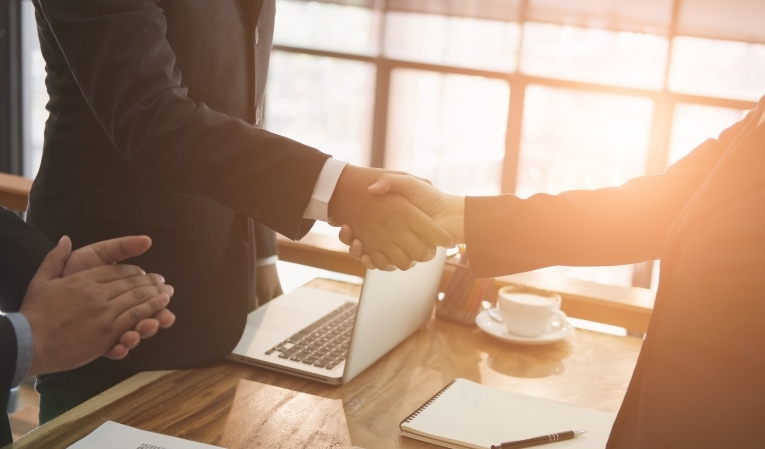 ---
Posted: Mon 8th Oct 2018
Every Tuesday at 12.30pm you can watch an online business masterclass delivered by one of our adviser members.
This week, Nadya Quintanilla hosts: How to attract the ideal clients to your business
Masterclasses are available at a cost of only £10 each or free for Enterprise Nation members. To register for this week's event at 12.30pm on 9 October, go here.
If you're not yet a member, free online masterclasses are just one of many benefits. Join now from only £10 a month.
Company: NADYA VALISH
Twitter: @nadya_valish
Company founded: 2016
What is your favourite business book and why?
I have read a lot of business books and I don't have a favourite. but I do have a favorite book which is The Little Prince.
The reason why I like it is because I always remember the part when he was showing the drawing about the snake, and no one understands what he has drawn.
When I saw the drawing I thought so many things. I have shown it to a few people and almost everyone I showed has not even tried to think about it. I feel like sometimes we forget to use our imagination and we forget to dream.
Who is your business hero and why?
I do have people that I admire, but I don't really consider them my hero.
I have admired people in different stages of my life for different reasons such as ambition, drive, honesty, perseverance and spontaneity.
Describe your business in a tweet.
I help visionaries with brand strategy and high-quality design that generate value.
What has been your biggest challenge?
To wear many hats as I started a business in a new country on my own.
What has been your greatest success?
Working with clients from around the world
What piece of advice do you wish you had known when starting out?
Working out the best way to do things, but I think that you find your way eventually.
Why do you consider long-term strategic advice important to business success?
Having a vision and a goal of what success means for you, and dividing it into small tasks and working consistently towards it. It is not easy to be focused but it does make a massive impact on your business.
Ask a lot of questions, and don't stop learning .
If you had a superpower what would it be and why?
To have all the super powers and have the ability of giving them to other people.
To register for Nadya's online masterclass, How to attract your ideal clients to your business, go here.
If you're an Adviser member and you'd like to host a masterclass, log in to your member dashboard and go to the content section to apply.
Nadya Quintanilla is a highly experienced brand strategist who is running her design studio, NADYA VALISH DESIGN, specialising in brand strategy, brand identity, packaging design and web design. ​ Nadya, who is originally from El Salvador, Central America, provides strategic thinking and design implementation to her clients - visionaries and fast-growing businesses - to help them align their brand with their vision so that it truly represents them. ​ With more than 10 years' experience, she has worked with clients worldwide from many countries including United States, Spain, France, Italy, Netherlands, Germany, Venezuela, Brazil, Mexico, Saudi Arabia and the United Kingdom. Nadya has also won over 40 design awards, in the fields of logo design, poster design, magazine design, website design and graphics Since March 2018 - Nadya became a - Female Founder Ambassador for Enterprise Enfield Nadya Speak English and Spanish.