MEMBER STORIES
Your online masterclass host for this week: An expert in delivering the perfect presentation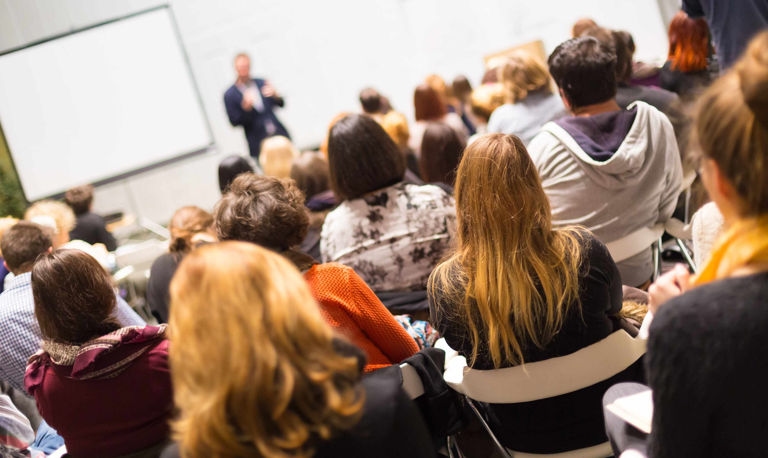 ---
Posted: Mon 16th Apr 2018
Every Tuesday at 12.30pm you can watch an online business masterclass delivered by one of our Adviser members.
This week, Steve Simmonds hosts: Meaningful propositions. Memorable presentations. Making your pitch work.
Masterclasses are available at a cost of only £10 each. To register for this week's event at 12.30pm on 17 April, go here.
Don't forget that members can watch every weekly masterclass for free! To register, log in to your Enterprise Nation account and go to the events page where the discount will be automatically applied.
If you're not yet a member, free masterclasses are just one of many benefits. Join now from only £10 a month.
Company: The Big Pitcher
Twitter: @thebigpitcherco
Company founded: 2018
Describe your business in a tweet.
We help you make great presentations using three ingredients: meaningful narrative, memorable design & engaging delivery.
What is your favourite business book and why?
Don't Make Me Think by Steve Krug.
Having spent years working in digital user experience design, it became clear that the principles that apply to web design can really be applied to all aspect of business.
Understanding your customer and helping them get where they want with the fewest obstacles is key to a great experience- whether its a book store, HMRC online, an airport or instructions on a packet of pasta.
Who is your business hero and why?
Anita Roddick.
Although The Body Shop became mainstream and unfortunately sold out, she showed that another way is possible.
She was a pioneer of ethical buying, packaging and work practices, and stood by her principles; actively campaigning on politics, human rights and the environment.
What has been your biggest challenge?
Having the courage of my convictions.
This resulted in action paralysis: not throwing in the towel in when I should or going with my instincts when I had a great idea. A weekend of NLP training helped sort that out.
What has been your greatest success?
In the 90s I built a successful independent record company from scratch with no investment but much blood, sweat and quite a few tears).
Going platinum with one of the most outrageous tracks ever released was a highlight.
More importantly, real success is about quality of life. I've always gone with my passion and have been lucky enough not to have had to compromise (too much).
What piece of advice do you wish you had known when starting out?
There's nothing wrong with failing and trying again with a different idea (as long as it doesn't cost you TOO much).
Minimum viable product (MVP) is the way to go. Also, not being to proud to ask for advice….
Why do you consider long-term strategic advice important to business success?
It's amazing how easy it is to become blinkered, and unable to see the wood for the trees. A good consultant will help you see your world from a great vantage point.
Having said that, finding the right consultant is easier said than done!
If you had a superpower what would it be and why?
Being able to make my ideas happen without having to do the boring bits.
To register for Steve's online masterclass, making your pitch work, go here or log in to your membership account and go to the events page to join in for free.
If you're an Adviser member and you'd like to host a masterclass, log in to your member dashboard and go to the content section to apply.
From Proposition to Presentation we get your communications on point, engaging and valuable for their audiences.._x000D_ _x000D_ If you're developing your elevator pitch, client presentation or a full blown seminar, we'll make your messages stick_x000D_