MEMBER STORIES
Your online masterclass host for this week: An employee engagement expert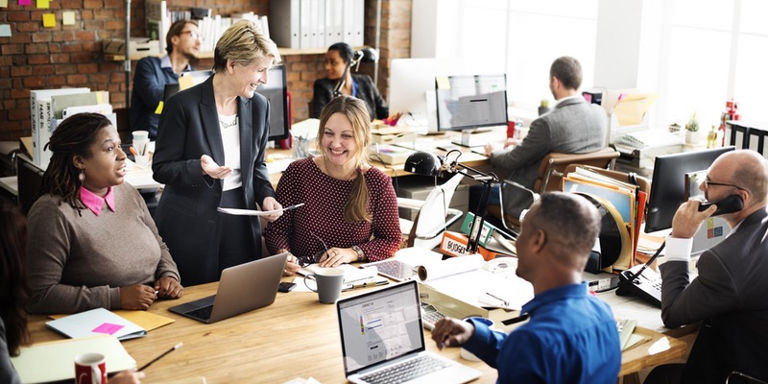 ---
Posted: Mon 29th May 2017
Every Tuesday at 12.30pm you can watch an online business masterclass delivered by one of our Adviser members.
This week, HR consultant Susan Shirley hosts: How to get the most out of your employees
Masterclasses are available at a cost of only £10 each. To register for this week's event at 12.30pm on 30 May, go here.
Don't forget that members can watch every weekly masterclass for free! To register, log in to your Enterprise Nation account and go to the events page where the discount will be automatically applied.
If you're not yet a member, free masterclasses are just one of many benefits. Join now from only £4 a month!
Company: Susan Shirley HR and Coaching
What is your favourite business book and why?
The Seven Habits of Highly Effective People by Stephen R Covey. I know it's been around for a long time, but it's still one of the best books around, containing some of the most useful information I have ever read. It explains clearly why it says these seven habits are important. Start with the end in mind is a basic tenet of coaching.
Who is your business hero and why?
Sir Gerry Robinson. I remember watching him on television on How I would fix the NHS and thinking his approach was very simple yet had the potential to be very effective. Listening to people on the ground floor is important in business.
Describe your business in a tweet.
I help businesses to become more effective.
What has been your biggest challenge?
Learning about being in business. Being good at what you do is just not enough. I know my trade, but when I started out, I had no clue about advertising, marketing, etc. In fact, it is still a steep learning curve for me.
What piece of advice do you wish you had known when starting out?
People buy from people and we are all selling something when we are in business. You have to get out and meet people, follow up and build relationships.
When I started, I thought "if I built it they would come," but people really need to get to know you, know what you have to offer, know why they should choose you. It takes time and you have to keep at it.
Why do you consider long-term strategic advice important to business success?
Stephen Covey's habit number two in start with the end in mind. If you don't know where you want to get to, how will you know how to get there?
Lots of people I meet who are just starting out just want to have their own business, and earn enough money to have a decent living, but that's not enough, it's not specific enough. You really do have to think about the long-term plan.
If you had a superpower what would it be and why?
Invisibility. I love people watching and what better way?
To register for Susan's online masterclass, how to get the most out of your employees, go here or log in to your membership account and go to the events page to join in for free.
If you're an Adviser member and you'd like to host a masterclass, apply here.
Enterprise Nation has helped thousands of people start and grow their businesses. Led by founder, Emma Jones CBE, Enterprise Nation connects you to the resources and expertise to help you succeed.