MEMBER STORIES
Your online masterclass host for this week: A local online business expert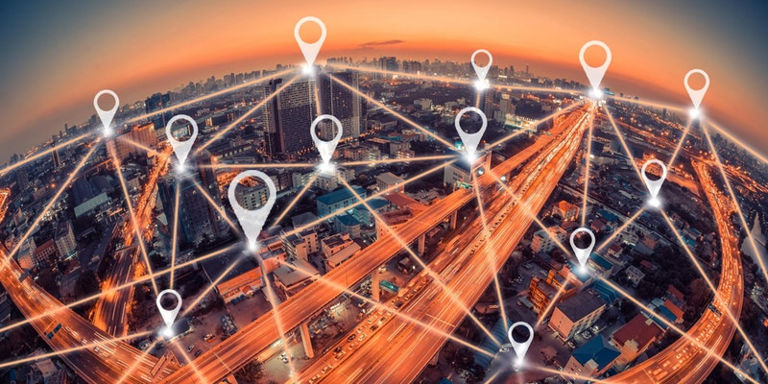 ---
Posted: Mon 21st Aug 2017
Every Tuesday at 12.30pm you can watch an online business masterclass delivered by one of our Adviser members.
This week, Christine Telyan hosts: How to showcase your local business online to make more sales as part of the Go and Grow Online campaign supported by 123 Reg, Verisign and Microsoft.
Masterclasses are available at a cost of only £10 each. To register for this week's event at 12.30pm on 25 July, go here.
Members can watch every weekly masterclass for free! To register, log in to your Enterprise Nation account and go to the events page where the discount will be automatically applied.
If you're not yet a member, free masterclasses are one of many benefits. Join from only £3 a month!
Company name: UENI
Twitter: @ueniltd
Company founded: 2014
What is your favourite business book and why?
I am a big fan of Michael Lewis, particularly Moneyball: The Art of Winning an Unfair Game. It's a great story about how scarce financial resources can drive innovation.
The protagonist of the story challenges the commonly held wisdom about what skills a player needs to win baseball games.
He identifies an alternative set of skills that wealthier teams do not look for and in doing so he is able to recruit great, undervalued players.
I love the book because it shows how winning can come from disrupting convention and how it's possible for organisations with less money to win through creativity and constant hard work.
My company helps small businesses compete more effectively with bigger companies, so I think about this story a lot.
Who is your business hero and why?
One of the first people I worked for, Daniel Yergin. He is a Pulitzer Prize winning author, entrepreneur, and someone whose opinion is trusted by business leaders and heads of state.
He tirelessly innovates and grew his company from a three-man shop to one of the world's foremost financial data companies.
Despite all of this, he is an incredibly generous mentor. As someone who contributes significantly to the public and private sectors as well as to the day-to-day development of his employees, he is a role model for me.
Describe your business in a tweet.
UENI helps small businesses to get online, get noticed, and get new customers by providing them quick, easy and low cost solutions.
What has been your biggest challenge?
For every project, for every activity in your company, make sure you have clear phase gates at which you decide to keep the project going or end it.
And be brutal about ending projects that are not adhering to timelines and milestones. Forget about sunk costs and invest in those things that are going to move the needle.
What has been your greatest success?
Building a core team that is fulfilling the company's mission to help local businesses get online and get customers.
What piece of advice do you wish you had known when starting out?
People who display hard work, loyalty and the desire to move the company forward are more valuable than subject matter experts.
Why do you consider long-term strategic advice important to business success?
Be honest with yourself about the few things your organisation is good at and what it is not. Focus on doing the things that you are good at and become great at them.
If you had a superpower what would it be and why?
That's easy; I'd stretch time. Everything is possible with more time.
To register for Christine's online masterclass, how to showcase your local business online to make more sales, go here or log in to your account and go to the events page to join in for free.
If you're an Adviser member and you'd like to host a masterclass, apply here.
Enterprise Nation has helped thousands of people start and grow their businesses. Led by founder, Emma Jones CBE, Enterprise Nation connects you to the resources and expertise to help you succeed.