MEMBER STORIES
Your online masterclass host for this week: A brand expert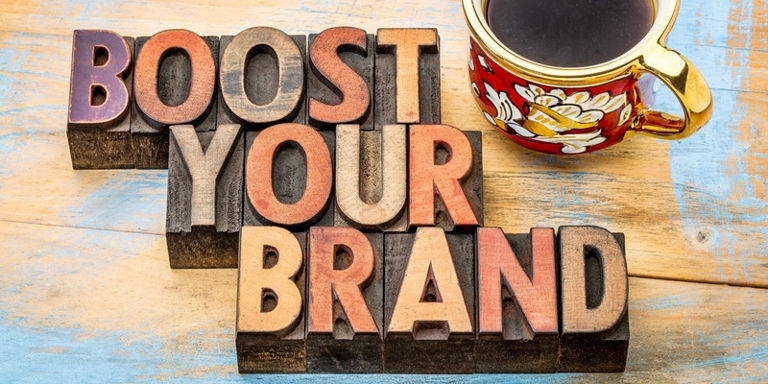 ---
Posted: Mon 16th Jan 2017
Every Tuesday at 12.30pm you can watch an online business masterclass delivered by one of our Adviser members.
This week, marketer branding expert Ben Lyon hosts: A start-ups guide to branding
Masterclasses are available at a cost of only £10 each. To register for this week's event at 12.30pm on 17 January, go here.
Don't forget that members can watch every weekly masterclass for free! To register, log in to your Enterprise Nation account and go to the events page where the discount will be automatically applied.
If you're not yet a member, free masterclasses are just one of many benefits. Join now from only £4 a month!
Company: Lyon&Lyon
Twitter: @lyonandlyon_
Company founded: 2013 (collaborating since 1983)
What is your favourite business book and why?
Mad, Bad and Dangerous to Know by Ranulph Fiennes. It's not explicitly a business book but he is someone who has lived life at the very limits of human endeavour. He has travelled to the most dangerous and inaccessible places on earth, almost died countless times, lost nearly half his fingers to frostbite, raised millions of pounds for charity and been awarded a polar medal and an OBE. He has been an elite soldier, an athlete, a mountaineer, an explorer, a bestselling author and nearly replaced Sean Connery as James Bond. I think that makes him quite the role model.
Who is your business hero and why?
My favourite business hero is perhaps the most reluctant businessman. Yvon Chouinard, legendary climber, businessman, environmentalist, and founder of Patagonia. He breaks the mold on what business can be, carving courage, innovation, doing good and having grand adventures into the heart of his business culture.
Describe your business in a tweet.
We pride ourselves on creating extraordinary work for extraordinary people. We create innovative and engaging brand experiences.
What has been your biggest challenge?
Finding clients these days is easy but finding the right client takes time. We consider ourselves design mavericks, we strive to test the limits of imagination, convention and technology, so finding a client who will join us in that journey can take time. When we do it's amazing, it's like dating, when we click, sparks fly.
What has been your greatest success?
The Six Mile Pencil was great for us. It was a self initiated project where we gamified pencils to encourage people to create more. We discovered every pencil had six miles worth of graphite in it, so we added mile markers on our pencils to how far you have drawn, The Six Mile Pencil was born. Three months later it had been successfully funded on Kickstarter, featured in Wired and Monocle magazine (amongst many more) and stocked across the world from small independents to Paul Smith. It was a success for us as it embodied our ethos; challenging conventions, changing perspectives and engaging audiences, all in the name of creativity.
What piece of advice do you wish you had known when starting out?
Don't under sell yourself and don't get rid of the table tennis table.
Why do you consider long-term strategic advice important to business success?
If you are too focused on today or tomorrow you'll end up working in the business rather than on the business. A long-term strategy acts as a North Star, to help guide you through the night. How do you know you're going the right way if you don't know where you're going?
If you had a superpower what would it be and why?
To be able to sleep on demand. We travel a lot nationally and internationally but both my brother and I are terrible at napping. A quick 40 mins here or there would really help on those long journeys.
Ben masterclass, a start-up's guide to branding, is at 12.30pm on 17 January. To register for the masterclass go here or log in to your membership account and go to the events page to join in for free.
If you're an Adviser member and you'd like to host a Masterclass, apply here.
Enterprise Nation has helped thousands of people start and grow their businesses. Led by founder, Emma Jones CBE, Enterprise Nation connects you to the resources and expertise to help you succeed.