MEMBER STORIES
Your masterclass host for this week can help you use chatbots to boost your business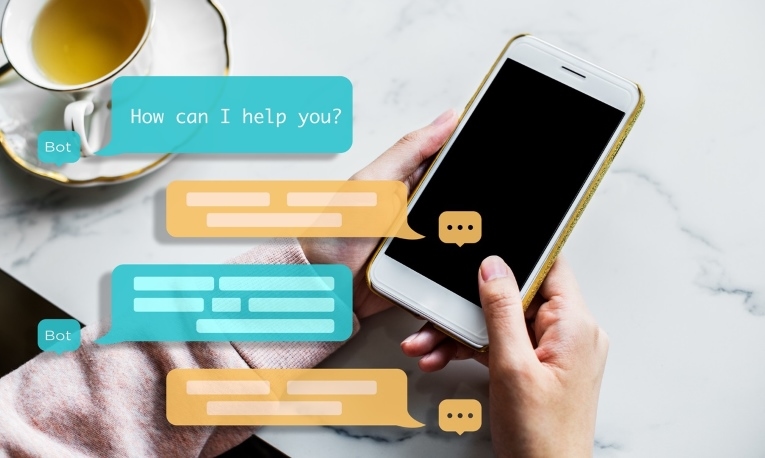 ---
Posted: Tue 9th Apr 2019
Every Tuesday at 12.30pm you can watch an online business masterclass delivered by one of our adviser members.
This week, Henry Charatan hosted how to use chatbots to boost your small business which you can replay here.
Live masterclasses are available for free for Enterprise Nation members or £10 for non-members. Sign up here.
If you're not yet a member, free online masterclasses and an archive of 200+ recorded masterclasses are just one of many benefits. Join now for only £10 a month.
Describe your business in a tweet.
Machine learning platform that replaces repetitive processes with automated dialogue for any sized business through our software-as-a-service (SaaS), Chatamo.
What is your favourite business book and why?
The Design of Everyday Things. Very insightful, especially for a SaaS company like ours, but also a massive eye-opener for anyone with a product to sell.
Who is your business hero and why?
Andy Puddicombe. He spent ten years in Asia that culminated in a full ordination at a Tibetan monastery in the Himalayas, all before returning home and launching an internationally successful meditation business valued at $250m by Forbes. I mean, c'mon!
What has been your biggest challenge?
Aligning commercial goals with real passion.
What has been your greatest success?
200+ signups in our first two weeks live.
What piece of advice do you wish you had known when starting out?
Keep it lean! Be precious with your time and focus.
Why do you consider long-term strategic advice important to business success?
Things change, opportunities come and go and you can end up in places that you would have never imagined. So it's always good to have some foresight of where you are taking your business.
If you had a superpower what would it be and why?
To freeze time. I could work harder, play harder and sleep harder.
Watch Henry's masterclass, how to use chatbots to boost your small business, here.
If you're an adviser member and you'd like to host a masterclass, log in to your member dashboard and go to the 'propose content' section to apply.