BLOG
Your DIY PR checklist: How to get pitch ready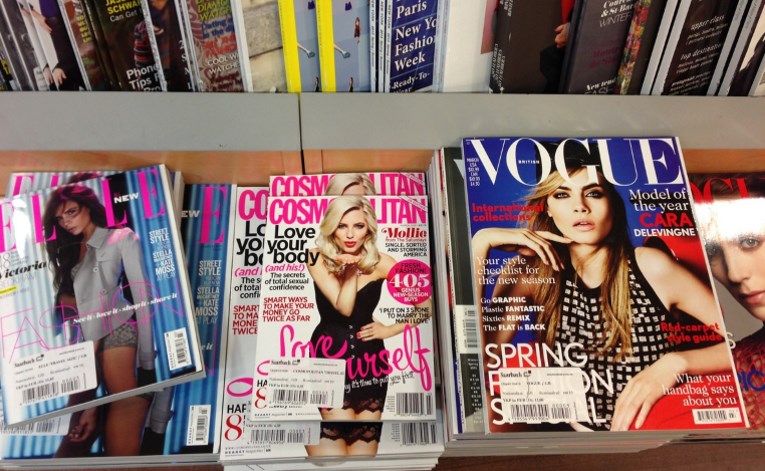 ---
Posted: Mon 20th May 2019
PR is a powerful tool for any brand, however you don't have to spend hundreds of pounds on agency fees to get results. Rosie Davis Smith, Enterprise Nation adviser member and founder of PR Dispatch, shares her top tips on DIY PR and getting your brand ready to pitch to the press.
Successful PR can be achieved without paying thousands of pounds for a PR agency. DIY PR can achieve the same results, if your brand is ready to pitch to the press - here's everything you need to ensure your press worthy and ready to pitch.
Knowing your customer
Before you can begin to consider pitching to the press, you need ensure you define your customer. Without a clear customer focus, you can end up wasting time and money on the wrong activity. You need to find out:
Gender

Age

Income and spending habits

Their interests

Where they shop

Job roles

What are their needs and wants
Once you've pinned these down and you know who your customer is, it'll make it easier to define what publications are right for your brand.
Understanding how they interact with and what they read will make it easier to zone in on where you should be pitching, as not every publication is right for you. Make sure they're relevant and in-line with their interests and lifestyle.
Understanding publications
Lead times
Lead times refer to the amount of time that a publication takes to go from an editor's pitch to the published version of the publication.
Understanding lead times is important to ensure you are pitching your products to the right people at the right time.
Long lead publications include monthly glossy magazines and usually have a lead time of around 3-6 months such as Living Etc, Vogue and Cosmopolitan.
Short lead publications include weekly magazine and newspaper supplements which have a lead time of around three months to two weeks such as The Sunday Times Style, ES Magazine and Stylist.
Online and dailies can have anywhere from three weeks to a couple of days such as Emerald Street, Refinery29 and The Guardian Online.
Press spaces
Regular shopping features
Most publications have a regular shopping features that appear on every issue. The editors working on these pages are always on the lookout for new, exciting products. Examples include the The Stylist's Style List, Evening Standard's ES BEST and The Lady's Lady Loves. These spaces are great for brand awareness and sales.
Seasonal shopping features
These change according to the time of year and are trend dependent. For example, most publications will have a Christmas gifting feature. These pages are a great way to showcase your seasonal products as well as raising brand awareness at the right time.
Editorials
Editorials are made up of several artistically styled images. These pages contain no copy and usually just feature the credits detailing brands and prices. This is great of raising brand awareness and putting your products into context, which is where your lifestyle imagery comes in handy.
Imagery and assets
If you want to pitch your products to the press and see results, your assets and imagery need to be the focus of your time and efforts. Having great assets will get great results so this is where the majority of your time should be spent. What you need:
Imagery: cut out, lifestyle, founder, mood and studio.

Line sheet

Look book

A website

Press kit

Press release
Before you can start putting your assets together, you need strong visual and brand focussed imagery.
Cut-out product imagery is needed for your line sheet and for placement in the press so it's key to ensure these are done right. They need to be 300dpi (dots per inch) and have a clean solid white background or no background, with natural professional lighting so hiring out a studio and photographer is well worth the small investment.
Well curated lifestyle imagery is great for using on your social media, and is also a great way for editors to visualise how your products would look within a setting and editorial. The lifestyle imagery needs to be brand focussed,relevant and display your products well.
Some other imagery that you might like to include are founder imagery, studio shots and mood images for your social media accounts.
Once you've created high quality, press worthy imagery, you can start putting together your assets. You need to understand when and what they're used for to ensure you're sending them to the right person.
Line sheet
This is a simple document that quickly communicates key information about your collection and includes all relevant content; product names, product prices, clear high quality cut-out images of your products and contact and social media details.
They should be well designed and reflect your brand. A line sheet is one of the more used assets, and will be sent out to the press to introduce your new products and collections.
Lookbook
Lookbooks are a great way to give your products context and introduce your brand to the press. It should be a PDF document consisting of lifestyle imagery and cut outs, and must be professionally designed.
You should include a short brand story, any unique selling points and again, your contact details. Lookbooks are often attached to email pitches so an editor can quickly get a feel of the aesthetic of your brand.
Press kits and press releases
These may sound similar but have very different purposes.
A press release is often made to circulate news or new products that the press may be interested in, whereas a press kit provides important information about your overall brand.
Press kits include lifestyle imagery, your line sheet, about, a brief brand story (150 words), quotes of press endorsement, influencer coverage and should be visually presented.
Your website should be professional, reflect your brand's personality and show off your best imagery. It should be easy and simple to use. Always include contact details.
Branding and social media
Ensuring your branding is consistent over your social media channels and your website is key to establishing a report with your target audience, so don't rush or create branding that doesn't speak to your audience. Consumers like a brand that is authentic, recognisable and consistent.
Social media is a great place to sell your brand personality, identity and values. People buy into a brand that they can feel a part of, so in a similar way to targeting the right publications, knowing which social media platforms your audience use is key.
You want to curate a feed that is representative of your brand, have a set of branding themes to follow, for example; colour scheme, style of image, tone of voice and personality.
Consistency is key. This is where your range of imagery comes in (lifestyle, founder, studio and mood). If your branding is coherent throughout all your channels, your brand will soon become synonymous to your audience.
I'm Rosie, the founder of PR Dispatch. I also am the founder and director of PR agency LFA. I started PR Dispatch to offer affordable PR support to brands who couldn't afford to spend thousands on a PR agency each month. We give our members everything they need to pitch their products to the press. Since 2014 I've worked with thousands of brands and nothing makes me happier than teaching brands how to do their own PR and get results. It's been an honour to be recognised for our work with PR and small businesses through a number of awards (2016 Natwest Great British Creative Industries Entrepreneur of the year and 2019 Enterprise Nation PR advisor of the year). I started PR agency with no previous PR experience (find out more here) so truly believe that anyone can do their PR if they just no how.