BLOG
Advice for young entrepreneurs: Master your business plan and set your goals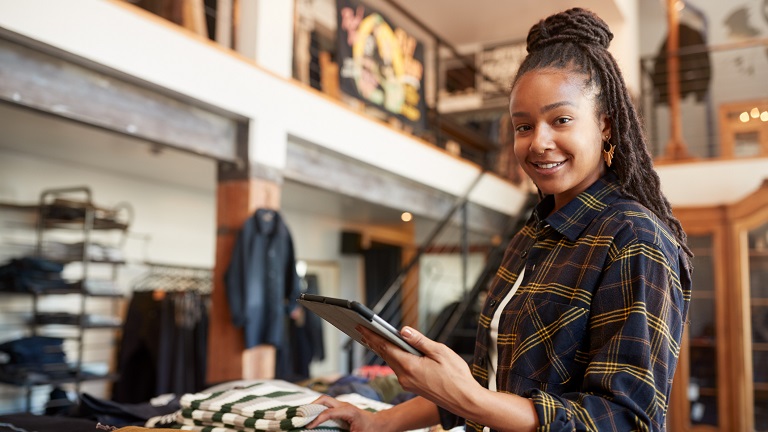 ---
Posted: Thu 24th Nov 2022
A key part of running a small business is planning. Having a business plan provides structure and gives you a guide for what you're going to be doing within the business from day to day.
Why write a business plan? Well, it can help you to think clearly about what you're doing, identify any gaps or challenges you may face, and support you in setting targets and goals.
But the work doesn't stop there. You should be regularly reviewing your business plan and be flexible in your approach. Your plan must be clear and explain your business easily to other people such as employees and investors.
Here are some simple tips on how to put together a business plan and deciding on what goals you want to achieve in the future.
What to include in your business plan
A great business plan is short, based on reality, professional and interesting! Remember: it's a valuable document, so always review it before you share it outside the business, and make sure it includes the following key ingredients:
Your business and products
You should describe your business in language that an 'outsider' will understand. This means avoiding technical jargon. You also need to explain the business's history, describe those products or services you offer, the market you sell in, and your existing customers.
Ultimately, people who read your business plan want to know who you are and why you've set up this specific business. They also need to be able to determine what you bring to the table that's different from your competition.
Sales and marketing
Think about where you want to position your business and its products and/or services within the market. You should also describe what your pricing policy is, and how you intend to promote the business.
Operations and finance
Detail the staffing structure and information about the key employees who work at your business (if it's more than just you working alone!). Explain what systems and facilities you have in place. You can also include a financial forecast in your business plan.
Next steps:
Step 1: Watch our StartUp Series webinar, Plan for success. Three experts discuss how to master your business plan, conduct market research, and decide what business structure to employ.
Step 2: Watch this Lunch and Learn, Perfecting your business plan. HSBC's Carrie Taylor-Mell and Stefan Johnson explore what makes a good business plan, and what to include and avoid when writing one.
Set goals
When setting targets and thinking about what you want to achieve, consider every area of your business, from sales to finances to the systems and processes you have in place. Building a roadmap for the direction in which you want the business to go means looking at all aspects of your business.
Here are some areas of your business in which you may want to start setting goals:
Product or service

Branding and marketing

Finances

Operations

General business strategy

Sales

Team and HR

Systems and processes
Write down a goal for each area – no idea is too small. Focus on what you can control and measure and break it into manageable steps. Make these goals SMART, with deadlines which you can then review each day.
Build your roadmap
Using your goals, you can then build a critical path to success with your business roadmap. We recommend breaking down your actions to achieving your goals on a week-by-week basis. Set up a 90-day week-by-week spreadsheet and populate it with the goals you've decided upon.
Creative habits and adapting to change
Habits and routines help you achieve your goals. Make sure to block out time for certain tasks, and trial morning and evening routines to see which mode of working is best for you.
As well as working on your roadmap every day, you should also recognise that your business roadmap does not stay fixed. Indeed, adapting is the key to success. Always adapt to the circumstances that arise outside your business, and be on the lookout for new opportunities and routes to success as they occur.
Next step:
Need help starting or growing a business?

The Next Generation hub can help you with the education, inspiration and funding you need to achieve your business goals. Sign up to the hub today
Enterprise Nation has helped thousands of people start and grow their businesses. Led by founder, Emma Jones CBE, Enterprise Nation connects you to the resources and expertise to help you succeed.