BLOG
Working from home? Top tips to protect your livelihood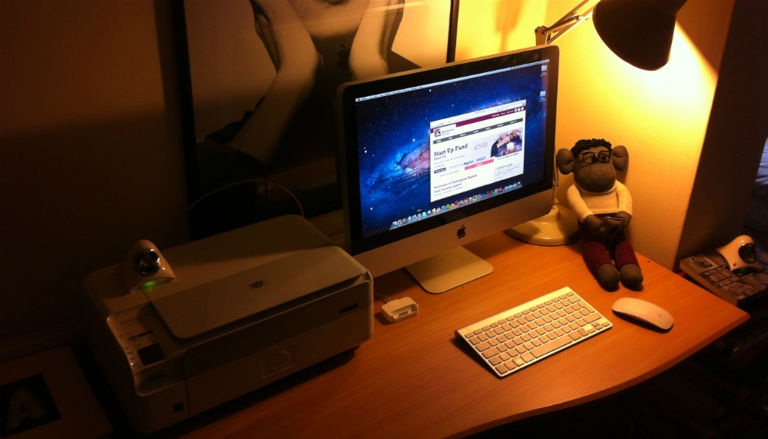 ---
Posted: Wed 14th Mar 2012
Whether you're on a beach in Spain worrying about whether you set the light timer properly, or out for dinner trying to remember if you locked the front door - we're all guilty of worrying about our house when no one's home.
It's normal. But if you work from home you've got reason to worry. You'll have business equipment - laptops and mobile phones - and you'll probably keep important business documents and information about your customers. You might even hold some stock in the shed, garage or spare room. If you think your home insurance policy will cover all of this - think again.
1. We know it's boring - but read your policy wording
Most home insurance policies won't cover anything related to your business. So if your business laptop is stolen or your stock is damaged - you could find yourself out of pocket. So first, read your home insurance policy wording so that you're clear on what is and isn't covered.
2. Think about taking out business insurance
Just because your business is based at home, doesn't mean you don't need business insurance. If you ever visit customers at their home, or if they visit yours, you might need public liability insurance. It protects your business from costly claims for injury or damage to property. You might also need it if you want to show off your homemade cupcakes or handmade greeting cards at your local trade show - or if you host events.
You might need professional indemnity insurance if you give advice or provide a service - maybe you're a writer or consultant. It protects your business if someone questions the quality of your work or you give out bad advice. Finally, you'll need employers' liability insurance if anyone works for you - even temporarily, casually or on a voluntary basis. It's the law.
3. Be security savvy
Follow these simple steps and make sure you've got everything covered:
Going on holiday? We know you'll want to shout this from the rooftops, but be careful where you publicise this information. Telling your Twitter and Facebook followers that you'll be out the country for three weeks could attract the wrong sort of attention.

Do you keep your stock in a shed or garage? Make sure it's properly secured and alarmed - and any windows are locked and covered.

Do you visit customers at their home or do they visit you at yours? Make sure there are no hazards - you wouldn't want someone to trip and fall, or for you to damage an expensive ornament.

Do you keep paperwork? Shred any paperwork you no longer need and dispose of your business documents carefully. Identity theft protection on your home insurance won't cover your business identity.

Do you have expensive equipment? You might have a laptop, mobile phone or a pricey mixer for those yummy cupcakes. Consider taking out cover for business equipment - it's likely that it won't be covered in your home insurance policy. How do you protect your business at home?
Enterprise Nation has helped thousands of people start and grow their businesses. Led by founder, Emma Jones CBE, Enterprise Nation connects you to the resources and expertise to help you succeed.