BLOG
Why company culture matters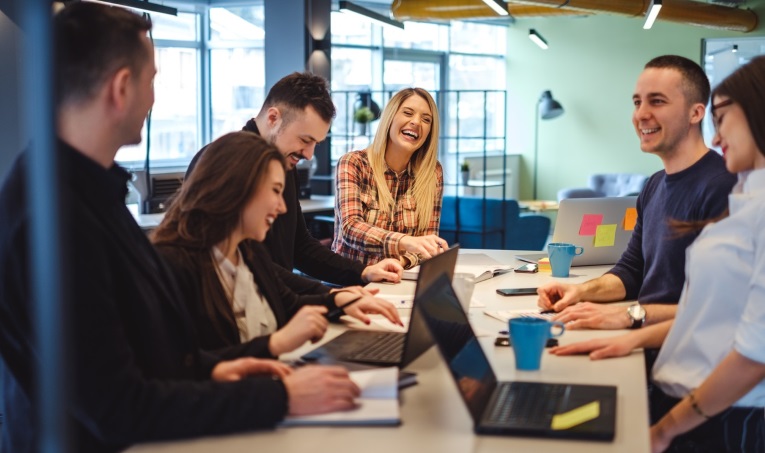 ---
Posted: Thu 20th Jun 2019
_Jonathan Richards, CEO of Breathe, outline the business benefits of creating positive workplace cultures that bring out the best in people.
Breathe sponsors the human resources category in the Top 50 Advisers competition. If you're an adviser or you know a great one, nominate here._
Last year we published The Culture Economy Report, an extensive study of the business benefits of creating a positive, supportive and inclusive workplace culture which brings out the best in people, helping them achieve great things.
In the report we revealed the shocking figure that toxic workplace cultures - something many of us have experienced at some point in our careers - are costing the UK economy £23.6bn per year.
Toxic businesses cultures are a big problem and the subject is increasing well-publicised in the media. We've witnessed the slow-motion car crash at Uber, the long-running issues with Harvey Weinstein and the Weinstein Company, the gender pay gap at the BBC, alleged sexual exploitation issues at Oxfam and accusations of sexism levied at the Presidents Club charitable trust.
It's hard to believe any of these recent events could have taken place in the context of a positive, inclusive and humane workplace culture.
Smaller businesses may feel they're removed from the stories dominating the news agenda yet there's a significant and important continuity - we're all operating in a world of unprecedented connectivity, closely linked to a new level of citizen and consumer empowerment.
And while you may not lead the national or global news agenda for days and weeks, you can be sure issues within your own businesses will be shared and known across your constituencies. Your reputation, recruitment and business will inevitably feel the effects, whatever size you are. Put simply, there's no hiding place for organisations.
The value of cultural development
The good news is that a growing interest in company culture, is changing things for the better. We are seeing an increase in the numbers of small business leaders who are putting their people centre-stage and making positives workplace culture a high priority.
People are increasingly demanding and expecting that business plays a positive role in their lives and that of their communities. With many high-profile scandals recently, it highlights the huge opportunity for agile SMEs to stake their claim to a meaningful role in people's lives by putting company culture at the forefront. We at Breathe believe that culture is the invisible maker or breaker of all businesses.
Business culture and strategy
Companies that focus on developing a culture where employees feel engaged, empowered and appreciated, and where people feel their work is meaningful create a workforce with a high sense of purpose. This reinforces the self-esteem and confidence of individuals and teams, motivating them to achieve more.
It is now widely recognised that human drivers - creativity, growth, meaning, purpose - are far more effective than extrinsic drivers, such as salary and bonus in terms of engaging and motivating employees.
Turning to our own research, we identified the outcomes that SME leaders anticipate from developing a positive workplace culture - including 60% who envisaged better levels of customer service and satisfaction; 55% who anticipated improved employee performance and productivity and 49% who expected to see more ideas coming from their employees.
The message is very clear. Company culture is as important as business strategy when it comes to productivity, growth and long-term success.
Effective people management
For small and growing companies, HR is the probably the last thing on the founder's mind. Strategic planning, launching a company and an ongoing focus on sales, marketing and retaining customers are the highest priorities for most if not all business owners.
Yet, the reality is every business owner or manager who employs people is involved in HR. They might not call it that - for many, it's just one of numerous hats they wear - but it's an essential part of effective management.
From recruiting fresh faces and ensuring they're a good cultural fit for your business to handling employee documents and forms, calculating holiday entitlements, recording absences and much, much more, HR is demanding. This is especially the case for small businesses that don't employ HR specialists.
Breathe is an award-winning software company which develops online tools that help business owners reduce time spent on HR admin and do away with paper records and spreadsheets. More than 6,000 UK small business and charities use our software to manage over 200,000 people. Find out more here.
Breathe sponsors the human resources category in the Top 50 Advisers competition. If you're an adviser or you know a great one, nominate here.
Enterprise Nation has helped thousands of people start and grow their businesses. Led by founder, Emma Jones CBE, Enterprise Nation connects you to the resources and expertise to help you succeed.