BLOG
Small business owners: When it's OK to not be OK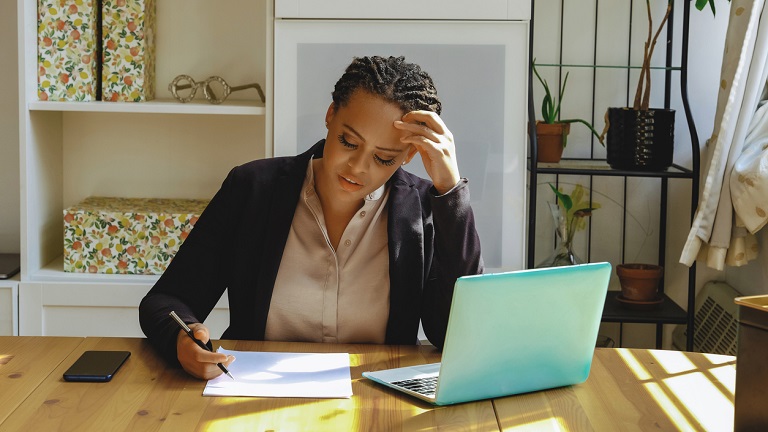 ---
Posted: Mon 18th Jul 2022
Mental health is finally getting the recognition and attention it deserves. It's a relief to know that we now have permission to put our emotional wellbeing first – to be open about our head state and to take 'time out' without fear of judgment or consequence.
I see lots of posts on Facebook, LinkedIn and so on about putting mental health before work. But some of them bear a thinly veiled 'V sign' to employers. These posts pick up thousands of likes and shares as we move into a new state of affairs in which "it's OK to not be OK".
But from a work perspective, how many of us really believe this?
What is the reality?
The reality is that there's only a proportion of the working population for whom it's OK to not be OK. For the rest of us, it's not so easy. Not everyone has the freedom, the means or the opportunity to do something about the fact that they are not OK.
And what if our own employer also isn't feeling OK? Where's the balance between putting our own mental health first while being mindful of the stresses that others may be suffering? Are we in danger of moving beyond self-care into self-centred care?
Small and medium-sized businesses employ 60% of the UK workforce – and 96% of businesses employ fewer than 10 people. When we are not OK, our businesses are at serious risk – as are the jobs of the people who work there. If employees are encouraged to put their mental health before their work, what happens when employers start to do the same?
My experiences
Last year, I had a long-overdue emotional breakdown over Christmas. COVID, Brexit and soaring overheads had ravaged my once profitable business. The stress and worry was unbearable and for weeks I was a sobbing insomniac.
All I wanted was to close the business and return to a healthier state of mind. In other words, I was far from OK.
If I'd followed the advice to put my mental health before my career, I could have closed the business, sold off my stock and enjoyed some 'self-care'. And four people would have lost their jobs.
I don't think my team know how not OK I was, nor do I believe that it would've been appropriate to tell them. But there was only one reason why I battled on, and it was my loyalty to staff who deserve my commitment. How many Enterprise Nation members have done the same?
I despair over these blanket posts which imply that employers are a commodity to be picked up and let down whenever things aren't so good. In response, I would simply offer the following caveat.
Putting our own mental health before our career is fine advice in theory. But let's give a shout out to the thousands of small business employers who put other people's jobs before their own mental health.
Relevant resources