BLOG
What is professional indemnity insurance and why do you need it?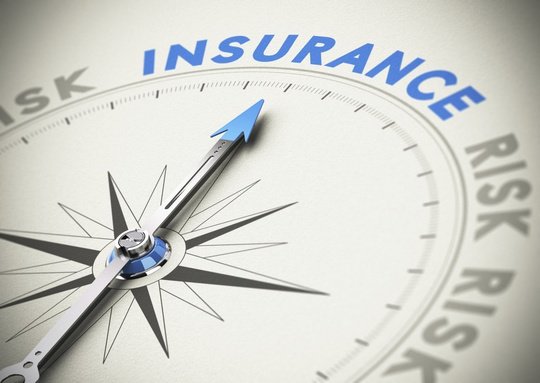 ---
Posted: Fri 1st Feb 2019
Learn what professional indemnity insurance is and how it covers providers of intangible products such as training consultants to software designers.
Professional indemnity insurance covers businesses from claims made against them for negligent advice or substandard services.
Who is professional indemnity insurance for?
Professional indemnity cover is for businesses that provide advice, data services or any other intangible products.
If a client believes that a consultancy's advice has led to a financial loss or reputational damage, then they could opt to make a claim against your business to recoup their own loss, which could prove to be extremely costly.
For example, if an accountant makes a mistake on their client's tax return form, the client in question could make a claim against the accountant to recoup any money that they lost as a result of the accountant's negligence.
Fortunately, professional indemnity insurance can cover legal fees that may result from a claim being made, including the cost of lawyers, experts and compensation which may be awarded as a result of the claim.
This is why many professionals opt for indemnity insurance, as it means they can get on with their often-sensitive work with confidence.
Here are just a few businesses that might take out professional indemnity cover:
Providers of traditional professional services such as management, recruitment, IT consultancy, fitness instructor and private coaching. All of which are frequently at risk of giving potentially negligent advice

Digital companies, which are vulnerable to claims regarding data handling or the misuse of intellectual property

Smaller businesses with insufficient resources to fight a court case, even if it's spurious.
What can professional indemnity cover?
When it comes to professional indemnity cover, the key word is 'intangible'.
Intangible products are increasingly important in the current knowledge-based economy. The type of work this includes is advice, design, specification, software development, and data. Professional indemnity policies meet the needs of these sectors.
These are examples of when professional indemnity insurance could offer cover for a business:
A company creates some bespoke software for a client who claims that it's substandard. Neither public nor products liability would cover the company in such cases, but professional indemnity would

An accountant gives advice in good faith that turns out to be incorrect, out of date, or in some other way poor. They could be vulnerable to being sued. Professional indemnity insurance would cover the cost of this claim

An employee sends an email to the wrong recipient. This simple error could result in a civil case if it contained confidential information. Even companies that produce only physical products could be liable for this kind of claim
Whether your business deals in data, software, advice, or another professional service, professional indemnity policies can provide cover against potentially harmful claims.
How to get the best professional indemnity insurance
Many businesses and clients (especially larger firms and government bodies) now insist that proof of professional indemnity insurance is provided before they agree to work with a professional service. This makes it an essential business insurance product.
Professional indemnity can vary in terms of the period of coverage it provides. There are policies that cover you only for actions taken during the policy, where the claim is also made during this period.
However, you can also get retroactive cover for any liabilities you may have had in the past. You can only do this if you had a professional indemnity insurance policy in place at the time of the incident.
It's also important to ensure that your specific company's needs are covered in your policy. For example, some policies provide cyber cover, while others don't.
Another thing to look out for is whether your professional indemnity policy will cover legal costs as part of its claims settlement.
Finally, of course, always check the excess as well as the headline cost of insurance.
Enterprise Nation has helped thousands of people start and grow their businesses. Led by founder, Emma Jones CBE, Enterprise Nation connects you to the resources and expertise to help you succeed.