BLOG
What is invoice finance? How can it help my small business?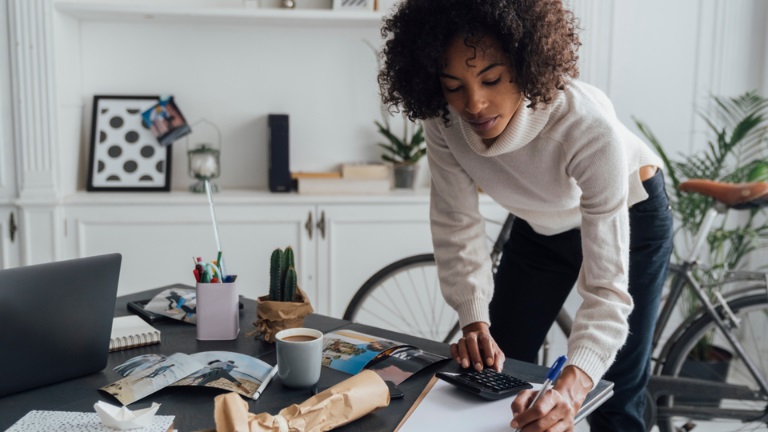 ---
Posted: Tue 23rd Aug 2022
Are lengthy terms for invoice payments putting pressure on your cash flow? It can be frustrating when the 30-day, 60-day or even 90-day terms you agreed with your customers start having an impact on your business's health.
Invoice finance can help you release cash from your outstanding invoices to pay your suppliers, cover costs and continue growing. A lender will pay a percentage of the invoice total to you upfront, so you don't have to wait for your customer to pay.
In this blog, we take you through the main two types of invoice finance and how it can benefit your business.
What types of invoice finance are there?
There are two main types of invoice finance.
Invoice factoring
This is when a lender essentially buys your invoice from you. The lender contacts your customer if a payment is overdue and chases and collects the payment for you directly, which can help speed up the process. They then deduct their costs before paying you the rest of the balance.
This method is usually easier to secure for small businesses. The level of involvement and direct communication means that your customers are aware you're using this form of finance.
Invoice discounting
With invoice discounting, the lender is advancing you a portion of the invoice, knowing that you'll be able to pay that back when your customer makes payment. You'll be responsible for following up with your customers if the payment is overdue.
This type of invoice financing is usually available to more established businesses. As you chase and collect payment yourself, your customers will likely be unaware that you're using invoice finance.
What are the benefits of invoice finance?
Invoice finance means that you get most of your invoices paid within 48 hours, rather than having to wait for longer credit and payment terms, often over a period of 30 days or more. As a result, you're able to get on with business and continue investing in your growth.
Essentially, invoice financing gives you a cash injection in a fast and flexible way. And you won't require a large business loan or new debt to continue your business, pay your suppliers or fund your new projects.
Invoice finance is an effective way of boosting your cash flow without giving away any sort of stake in your business, which is typically the case of many other forms of outside investment.
What do I need to apply for invoice finance?
Individual lenders tend to have their own requirements for what documents you must provide. They will want to see a detailed and accurate record of your trading history, so will ask to see your financial statements.
The following list should give you a good idea of what you'll need to apply.
An aged debtor report – this is a full list of all the invoices that are yet to be paid, minus any credit notes you've issued to your customers and not yet refunded

Your most recent set of full filed company accounts – the documents you file with Companies House every year

Your management accounts – a monthly or quarterly financial report you produce to provide insight on your business's financial performance

Your last six months' bank statements

Sample invoices – a lender will need proof that you issue customers with invoices, as it means they will get paid

A copy of contracts between your business and your customer
Other eligibility criteria
Invoice finance providers will assess your customers and their paying habits, preferring those who pay invoices on time and have a strong credit rating.
Invoice finance is typically available to businesses that sell their products or services to other businesses (known as business-to-business, or B2B) only.
How much can I get in invoice finance?
There's no minimum limit for invoice finance, but the upper threshold is usually £1 million. If you're looking for more than that, it's likely you'll need to explore other finance options.
Personalised finance options for start-ups, small businesses, sole traders, freelancers and other business professionals. Take the Access to Finance tool and get recommendations tailored to your financial needs.
Relevant resources
Enterprise Nation has helped thousands of people start and grow their businesses. Led by founder, Emma Jones CBE, Enterprise Nation connects you to the resources and expertise to help you succeed.