BLOG
What is an integrated digital marketing strategy, and why do you need one?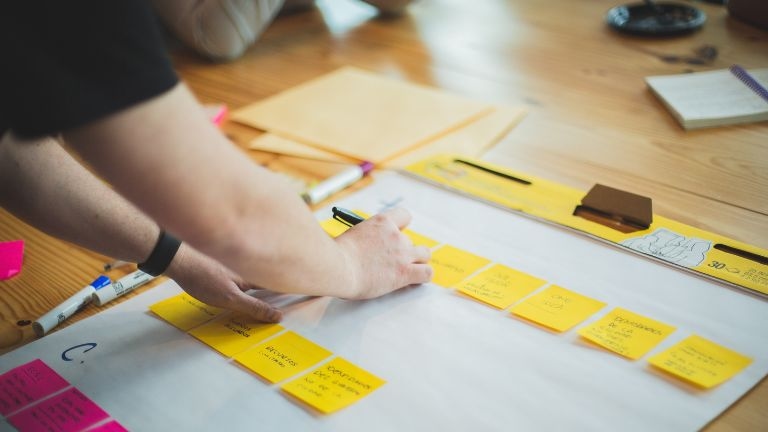 ---
Posted: Wed 27th Jul 2022
There are various individual digital marketing channels and strategies that websites use to get clicks to their websites, which they then hope to turn into paying customers.
Some of the most popular include search engine optimisation, Google Ads and social media marketing.
All these channels can be powerful in isolation, but the best returns are often seen when you develop an integrated approach.
What is integrated digital marketing?
Integrated digital marketing is essentially bringing together various different individual digital channels to form a rounded acquisition strategy.
It nods to an approach which takes into account all your digital channels and looks at how they can work together to deliver better results.
Integrated digital marketing doesn't just look at traffic acquisition either - it takes into account what you do with clicks once they arrive on your website. How are those visitors turned into customers, or how do soft leads become nurtured into your best customers?
An integrated example
Here's an example of an integrated digital marketing strategy.
You may have a downloadable guide, or 'lead magnet', that you want to promote. You drive traffic to that guide using SEO and PPC; if someone doesn't download the guide, you then remarket to those clicks through AdWords and paid social to bring them back to the site to download it.
If they do download it, then you create an email nurture journey to turn that soft lead into a paying customer. You can then use that lead's profile to create new, lookalike audiences on Facebook to advertise to people who may be interested in your download, just like them.
But what are the benefits of this approach? Why not just focus on one digital channel at a time?
Maximising potential returns
The issue of only focusing on one channel at a time is that your CPLs and CPAs may be higher than if you adopt an integrated approach.
For example, if it costs you £1 to get a click to your product page and that click doesn't convert, you've lost £1.
But if you spend that same £1 to get a click that doesn't convert but then you cross-sell via remarketing across AdWords and different social channels, that £1 click that's already familiar with your brand is more likely to come back and convert.
That return click may only cost £0.30, which is cheaper than going out and getting another £1 click.
This example, multiplied by 10,000 clicks a month, can massively improve potential returns, by maximising the returns potential of every single click that comes to your website.
Honing in on what works best
Another benefit of forming an integrated approach is that you can begin to work out which channels are performing for you the best and allocate an increased share of your marketing budget to those channels accordingly.
This is something which a dedicated performance marketing agency specialises in - testing various channels and measuring CPCs, CPLs, CPAs and ROAS to hone in on the best mix of digital channels.
Creating brand affinity
That £1 click we talked about earlier? Without an integrated approach, they may never hear from you again.
Research shows that it can take up to eight 'exposures' of a brand before a new-to-you consumer becomes a customer (and once they're in the door, you can begin to develop lifetime value through email marketing and upselling).
This is the reason why you'll be getting bombarded with the same ads for the same products on social over and over again. The advertiser is banking on that, eventually, you'll be intrigued enough to click, and maybe even buy.
An integrated digital marketing approach creates chances for this brand affinity to build. Organic SEO traffic can be remarketed via social and display.
PPC clicks can be nurtured with gated content via a CRM workflow. And your existing email database can be upsold month after month after month.
Integrated marketing takes time and an array of expertise to carry out effectively. You'll need to know SEO, how to manage a PPC account, correctly handle data for remarketing and be a copywriting pro too.
But the potential results of taking an integrated, more holistic approach are longer-lasting and likely more profitable too.
---
Arthur is a digital marketing expert who you can connect with on Enterprise Nation today for more business support.