BLOG
What investors look for in your business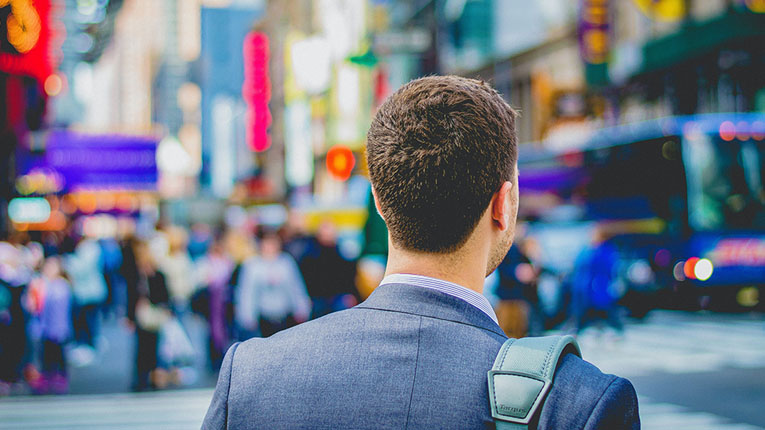 ---
Posted: Fri 30th Apr 2021
If you need to raise investment to grow your business, it's important you understand what investors are looking for, and why. Without that knowledge, you may lose potential investors.
Gaps or issues they've identified that you had missed, or not being able to back up something you've said in an investment pitch, can be enough for an interested party to pull out.
In this blog post, we're going to examine what investors look for, and how they think when they're assessing companies. We'll discover how investors cross-check data to gauge its credibility and establish why being 'investor ready' will ensure you are confident, credible and (most importantly)  not stressed during a capital raising round.
---
Vision
Sometimes people think of a 'company vision' as being fluffy thinking that has no real place in their business plans - but when you're raising investment, you're basically selling that vision to investors, so you need a clear, easily understandable, credible vision for your company, typically for the next five years, plus a 'moonshot' target. Investors will use your company vision to help them judge whether:
It's a journey they want to be part of

Your vision (or the next step towards your vision) is achievable with the money you're raising now

Your vision and revenue/cost projections align

They will be able to add value to the company (above and beyond their cash investment)
Structure
Great houses are built on solid foundations, and companies are no different. Investors will want to know all about your company's structure - from its legal documentation to any compliance requirements and the experience and skills within your team.
No investor wants nasty surprises or missing paperwork, so making sure everything is neat and tidy from a legal perspective is vital ahead of a raise. When it comes to your team, you need to know where you've got gaps and how, and when, you're going to fill them.  These costs should of course be built into your projections.
Providing good paperwork, good understanding of capability gaps and good planning around how to fill them all add to your credibility, both as a founder and as a business.
Scale
One of the biggest challenges for investors is companies that can't cope with their own growth - overpromising and underdelivering is a good way to antagonise your market and ultimately risk the future of your company.
Even if you're right at the start of your company journey, doing your first raise, investors will want to know how you plan to scale the 'back end' of the business - i.e. how you deliver on what you've sold. That could be production scaling, customer onboarding scaling, tech infrastructure scaling - there are hundreds of elements within your business that will need to scale up as you grow.
Market
There are four things investors want to know around market:
How big the market opportunity is (and therefore how big a return might they expect)

Is there an evidenced need for your product or service in the market?

How will you successfully take your product or service to market?

How will you defend your market share once you establish it?
Your answers to all of these questions also tell them what to check in your financials - for instance, a go-to-market strategy that relies heavily on social media advertising would potentially be very expensive, and yet many founders underestimate advertising costs for social media campaigns.
Numbers
Investors are playing a money game, and numbers must have credibility - whether that is past performance, future projections or non-financial numbers such as customer signups and customer retention. Your unit economics (how much you can make from a single customer versus how much it costs to acquire that customer) must stack up.
In addition, experienced investors, whether they are angel investors, venture capital funds or family offices, know their markets and can reliably assess whether your financial projections and your business targets are reasonable. Any stated numbers must be backed up by evidence or referenced assumptions based on quality data.
Pitch
When it comes to actually pitching to investors, you will need:
A pitch deck (PowerPoint format, around 15 slides)

A business plan (max 35 pages for a small business)

A data room (an electronic storage facility containing all the information investors will need to carry out a due diligence exercise prior to investing)

A detailed financial model

A draft term sheet (which sets out what terms you are looking for and is a starting point for negotiation)
All of these elements must be consistent with each other - inconsistencies worry investors.
Being 'investor ready'
As you can see, there are lots of things on an investor's checklist and it's your job as the founder or CEO to make sure you are 'investor ready' before you go out to raise investment.
If you start talking to investors with just a pitch deck, and they then ask to see your business plan, or ask to move into due diligence and you don't have your data room ready, you are delaying the deal, damaging your credibility with the investor and adding unnecessary stress to your life. Take an objective look at your business, assess it through an investor's eyes, get all your materials ready in advance, and then you'll know you can be confident and credible in front of investors.
_To check whether you are 'investor ready' you can take the Spark! Investor Ready Scorecard here - if you complete the scorecard, you receive a full report of your score and you'll be sent a free PDF copy of my No.1 best-selling book, 'Investor Ready: The start-ups guide to getting investors to say yes'.
_
Julie's background is working with large financial corporates like KPMG and HSBC, and quasi-regulators like the Financial Services Compensation Scheme, implementing people, process and technology change across quarter million user bases and 140 countries. She has developed and led Global Innovation Programmes which included building cutting edge chatbots and using Artificial Intelligence and Machine Learning. With extensive experience on the 'buy' side when it comes to startups and other technology suppliers, she has the inside track on what large corporates are looking for and now brings that knowledge to bear in her work with startups. Across a 20 year span, she has built successful visions and strategies for Boards and Executive Committees in Financial Services, and delivered the business transformation needed to realise them. As a result, she has spoken at Global Partner Conferences about business strategy, secured over £15m in investment from boards and had programmes she's led shortlisted for the UK IT Industry Awards. ​With a Law degree from Kent, Julie also has deep experience and multiple certifications across both Waterfall and Agile methodologies. In addition, she is a Certified Knowledge Manager and Certified Google Cloud Professional. Julie is also the Author of the #1 best-selling book 'InvestorReady' The guide to getting Investors to say yes, which has been shortlisted as a Finalist for the Business Book Awards 2021 in the Startups category